Get a slice of the 5G action
Accelerate 5G monetization with business-focused, automated and adaptive network slice lifecycle management
5G brings new and exciting monetization opportunities for CSPs as they continue to transform on their journey to the cloud and future networks.

Moving from the traditional 3G/4G 'one size fits all' approach to a business model based on network slices spanning the network end-to-end from the core to the cloud is revolutionary. Services can be configured to the specific needs of disparate customers, applications and industry verticals.

This opens up innovative revenue streams with targeted customer experience but also introduces significant complexity with the need to manage slices, services and network resources end-to-end across network domains and multiple vendors.

Amdocs 5G Slice Manager helps service providers address these operational challenges through:
Business and customer-centric slice segmentation
End to end lifecycle automation for cross-domain, multi-vendor network slicing
Adaptive network and processes, responsive in real-time
Amdocs' end-to-end network slice lifecycle management and monetization solution, integrated with ordering and charging, helps service providers achieve operational efficiencies and optimized return on investment as well as cutting time to market and reducing the cost and risk of innovation.

Find out why network slicing is a 5G monetization gamechanger and how Amdocs 5G Slice Manager can help you get a slice of the 5G action.
---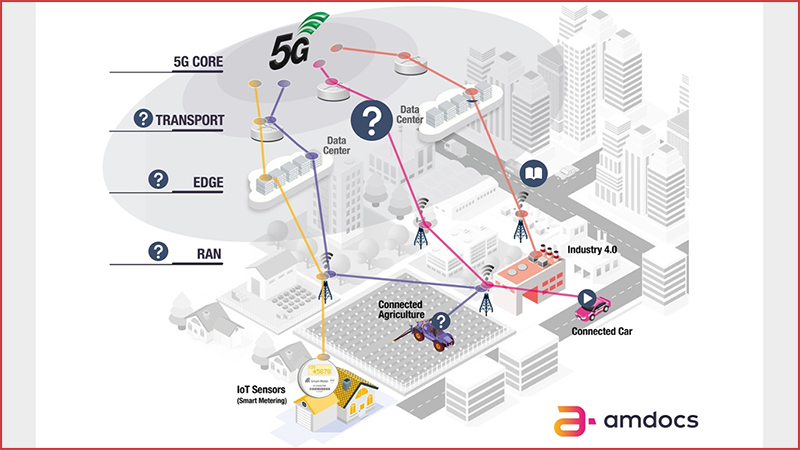 Infographic: End to end lifecycle automation for cross-domain, multi-vendor network slicing (interactive)
The journey to 5G network slicing
Preparing the way for the cloud-native core & network slicing

Understanding the 3 stages of dynamic placement
ROUNDTABLE: Is network slicing key to 5G monetization?
Hear Omdia, Mavenir & Amdocs discuss market trends, priority use cases & slicing in action
VIDEO: Dynamic NF placement is key to 5G success
Roy Chua of AvidThink outlines 3 stages on the road to autonomous network functions placement
VIDEO: AvidThink & Amdocs discuss Dynamic NF placement's role in 5G
Alla Goldner & Roy Chua chat with Light Reading's Phil Harvey about why dynamic network functions placement is essential to successful 5G.
WEBINAR: Automating NF placement & homing
Hear why dynamic & optimized network automation is essential to 5G operations
REPORT: TMF whitepaper on monetizing 5G slicing
Turning a game-changing concept into an operational reality
Article: How 5G network slicing can drive a business model revolution
7 things you need to know now about 5G network slicing
Laying the foundations for 5G network slicing
What are the key monetization use cases?
video: Introducing Amdocs 5G Slice Manager
Accelerate 5G monetization with end-to-end, business-focused network slice lifecycle management.
video: Amdocs 5G slice manager
Integrated business & customer-centric network slice management from design to orchestration to operations & billing, enabling CSPs to monetize 5G slice by slice
video: 5G Slice Management In Action
Demo based on real-world PoC showcasing Amdocs 5G Slice Manager integrated with Mavenir 5G core and with BSS for monetization
Report: Omdia evaluates Amdocs 5G Slice Manager
Amdocs recognized for expertise in slice orchestration & monetization
Solution brief: Amdocs 5G Slice Manager
Smart, efficient, dynamic end-to-end 5G network slicing management
Podcast series
Revolutionary 5G monetization & innovation
Blog Series
Accelerating 5G monetization with network slicing
Industry view part 1: Revolutionary role of network slicing in monetizing 5G
How network slicing enables new business models that unlock new revenue streams
Industry view part 2: End-to-end, cross-domain and multi-vendor network slice lifecycle management
Achieving the programmable, agile and scalable networks needed for 5G monetization
Survey results: Strategies & Plans for Network Slicing & 5G Monetization