Amdocs RevenueONE wins the 5G Technology Initiative award at Asia Communication Awards
Proven to support 200M+subscribers on a single system, RevenueONE is the industry's first cloud-native, microservices-based, 5G-monetization solution
"Amdocs is directly helping to address one of the most pressing concerns relating to 5G for both vendors and telco – monetization. And doing so through microservices is a novel approach, not yet commonly seen in the industry"
– Total Telecom Editor Harry Baldock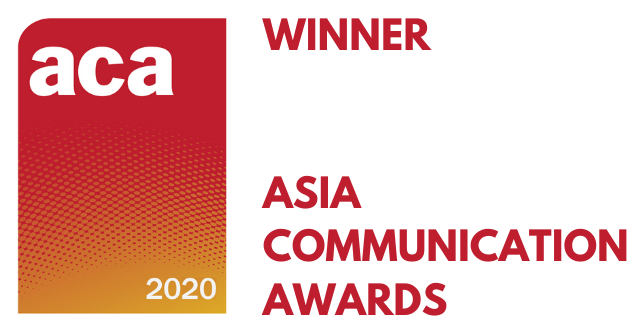 Amdocs continues to win awards for its 5G leadership, the most recent one being this week with the company taking home the 5G Technology Initiative award for its pioneering RevenueONE monetization solution at Total Telecom's Asia Communication Awards. Proven to support 200M+subscribers on a single system, RevenueONE is the industry's first cloud-native, microservices-based, 5G-monetization solution
"Amdocs is directly helping to address one of the most pressing concerns relating to 5G for both vendors and telco – monetization" explained Total Telecom Editor Harry Baldock. "Doing so through microservices is a novel approach, not yet commonly seen in the industry."
"Amdocs already enables 5G monetization as a partner of Korea Telecom for service monetization and convergent charging, one of the first operators to launch 5G services," notes Omdia Senior Analyst Sandra O'Boyle.
The 5G challenge of multi-dimensional charging
5G definitely opens up new opportunities for service providers to expand into new business value chains but when it comes to 5G charging, there's only one feasible option – charging systems will have to support real-time multi-dimensional charging.
That's because instead of just volume, CSP offerings will now be based many different monetizable elements: quality of experience (i.e. throughput, latency and packet loss)… resource utilization (i.e. edge, network, and slice)… SLA performance… number of connected devices… API utilization...
In fact, with 5G, pretty much any operator resource could now be part of the service pricing.
In addition, both business and consumer customers are now used to real-time, on-demand, self-service interactions, and charge visibility – with 5G, they want to see their exact charges being accumulated based on the plans and services they've selected, and to change plans whenever they want.
A cloud-native, distributed architecture for charging systems will emerge as a key requirement – the hub-edge decomposition enables service providers to leverage the automation, reliability, latency and scalability offered by the network and cloud, while keeping the business complexity with the business department.
The innovation behind the award
"RevenueONE is designed to allow CSPs to be central players in the 5G ecosystem by quickly launching their own -and partner-based -offerings, creative price plans and bundles, with a variety of new one-time, subscription-based and alternative payment models," notes Analysys Mason Principal Analyst John Abraham.
The industry's first 5G-ready omni-convergent charging solution, ready to handle every new service in the 5G digital economy, from IoT and media to network slicing and distributed edge monetization, while reducing total cost of ownership by 40%.
 
The first solution to have a distributed architecture for charging, enabling charging to be optimally deployed at the edge (and also on a public cloud), which reduces the signaling and hardware footprint.
 
The industry's first cloud-native, real-time billing engine which eliminates the need for end-of-cycle batch processes by turning batch billing processes into real-time functions, with immediate charge calculation and spend view, advanced payment flexibility and subscription billing models. No other company has these real-time billing capabilities in one real-time engine or can match Amdocs' monetization experience in complex environments – more than 30 tier-1 CSPs supporting approximately 1B subscribers – to integrate these capabilities into traditional billing systems. The substantial benefits include:

Full user-transparency, which is critical in driving one-off experiences and offers as users move from monthly plans to on-demand – charges are available for viewing in under 0.5 seconds!
 
Support for alternative payment methods (such as PayPal, Apple Pay, ePayments, etc),
 
The ability to perform off-billing and personalized subscriptions.

A unique cloud-native business user catalog for pricing configuration, easy bundling and openness to partners without the need for coding which reduces time to market for new offerings by 80%. This business-driven catalog enables business users to define and launch complex offerings in MINUTES.
Launched in 2011, the Asia Communication Awards (ACA) recognize the region's leading communication service providers and telecom operators as well as OEMs, suppliers, and other service providers based within the region or offering products and solutions specifically targeting the region.
Next Steps
press release
Analyst Reports Highlight Amdocs' Industry Leadership in 5G Monetization, Network Virtualization and the Move to Smart, Autonomous Operations
Amdocs named a leader by prominent global industry analyst firms in their latest reports and awards programs covering the industry's vendor landscape.
press release
KT Swiftly Grows Subscribers Base for One of the First 5G Commercial Services Globally, with Amdocs' Service Monetization Solution
With future ready Amdocs' solution, KT is quickly launching and monetizing innovative 5G services for end consumers as well as enterprises, which are setting bar for the industry
eBook
Are you ready to monetize 5G?
Understand the business models that will drive your growth in the 5G ecosystem