As a leader in communications and IP technology, Amdocs contributes to the industry through active membership in leading industry associations.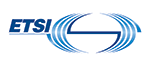 ETSI
ETSI produces globally-applicable standards for Information and Communications Technologies (ICT), including fixed, mobile, radio, converged, aeronautical, broadcast and internet technologies and is officially recognized by the European Union as a European Standards Organization. ETSI is an independent, not-for-profit association whose more than 800 member companies and organizations, drawn from 64 countries, determine its work programme and participate directly in its work. Amdocs participates in the ETSI Industry Specification Group for NFV focusing on the standardization of network functions virtualization (NFV).
---

3rd Generation Partnership Project
3GPP is an ITU initiative based at ETSI headquarters. It fosters collaboration between telecommunications standards bodies, including ARIB, CWTS, ETSI, T1, TTA, and TTC. The scope of 3GPP is to produce globally applicable technical specifications for a third generation mobile system based on evolved GSM core networks, GPRS and EDGE and the radio access technologies that they support.
---

Cable Television Laboratories, Inc.
Cable Television Laboratories, Inc. (CableLabs®) is a non-profit research and development consortium, founded by cable operating companies, that is dedicated to pursuing new cable telecommunications technologies and to helping its cable operator members integrate those technical advancements into their business objectives. Amdocs is an NDA vendor of (and contributor to) several Cablelabs projects and initiatives including: DOCSIS, OpenCable, Go2Broadband, PacketCable, and Advanced Advertising.
---

Customer Experience Professionals Association (CXPA)
The Customer Experience Professionals Association (CXPA) is a global, non-profit organization dedicated to the advancement of customer experience management best practices. The CXPA's members include individuals who develop, manage, optimize, and envision how organizations interact with their customers. This community includes cross-industry customer experience practitioners at companies and vendors who support customer experience efforts, as well as other stakeholders in the industry.
---

European Association of Directory and Database Publishers
Founded in 1966, the European Association of Directory Publishers (EADP) owes its existence to the aspirations of European publishers who anticipated the importance of intra-European contact and co-operation. Meanwhile, it has become the nerve centre for year-round contact and the key representative for the industry. It is the only international association in Europe to speak for the sector as a whole.

Today, the EADP has some 180 members in 36 countries world-wide, including member companies based in the 25 EU member states but also in the candidate countries : publishers, suppliers of products and services for the publishing industry and 6 national associations representing 340 directory publishers.
---

Local Search Association
Formerly the Yellow Pages Association, the Local Search Association (www.localsearchassociation.org) is the largest trade organization of print, digital, mobile and social media that help local businesses get found and selected by ready-to-buy consumers. Association members include U.S. and international Yellow Pages companies, search engines, online listings and review sites, digital advertising agencies and mobile search providers. The Association has members in 29 countries.

Neg Norton is President of the Association. Joe Walsh, CEO of Yellowbook, is the chairman of the board of directors. YPA board member companies include Super Media, Local Insight Media, DexOne, DAC Group, AT&T Advertising Solutions, Wahlstrom, Telmetrics, Inc, Nationwide Media, Yellow Pages Group and Marquette Group.

Read the Local Search Association blog at www.localsearchinsider.com and follow @LocalSearchAssn on Twitter. To learn more about Yellow Pages advertising, visit www.buyyellow.com. To choose which phone books you receive, or stop delivery of all directories, visit www.yellowpagesoptout.com.

The Yellow Pages Integrated Media Association is a Delaware not-for-profit corporation, dba Local Search Association.
---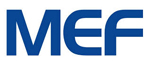 MEF
The MEF is the driving force behind the $80+ billion global market for Carrier Ethernet services and technologies and the defining body for LSO (Lifecycle Service Orchestration) standards that underpin emerging Third Network services with CE 2.0, SDN, and NFV. An industry alliance consisting of 220+ member organizations based in 43 countries, the MEF operates through a powerful collaborative framework of service providers, network solutions suppliers, and other stakeholders to achieve CE 2.0 and LSO development and globalization objectives.

MEF's flagship work is CE 2.0, including specifications, operational frameworks, and certification programs for services, equipment, and professionals. Visit www.metroethernetforum.org for more details on these programs.

Building on 14 years of success with Carrier Ethernet, the MEF is now focused on development of LSO with APIs to enable paradigm-shifting agile, assured, and orchestrated services over more efficient, automated networks. The MEF's vision for the transformation of network connectivity services and the networks used to deliver them is referred to as the "Third Network," which combines the on-demand agility and ubiquity of the Internet with the performance and security assurances of CE 2.0.
---

Technology Services Industry Association (TSIA)
The Technology Services Industry Association (TSIA) is the leading professional association of the technology services industry. Our ranks include thousands of services executives, managers, and professionals from around the globe, representing the world's leading enterprise and consumer technology companies, as well as scores of innovative small and midsize businesses across nine vertical industries.
---

TeleManagement Forum
TM Forum is the global industry association for digital business, connecting talented individuals, leading companies, and diverse ecosystems to accelerate our members' successful digital business transformation. The collective experience and interests of our member community comprised of tens-of-thousands of professionals within 900+ market-leading organizations drives everything we do, from thought-provoking research and publications, to practical guidance, collaboration programs, tools and best practices, hands-on events, and training for business and IT leaders. 

Amdocs receives the Solution Excellence Award in TM Forum's Excellence Awards 2013.



TM Forum Frameworx Mobile App
The TM Forum Frameworx standards for the communications industry is now in the palm of your hand. This little app, created by Amdocs together with the TM Forum and designed for communications industry professionals, forever changes the perception of industry standards as stuffy, complex and inaccessible.

Download TM Forum Frameworx Mobile App​​