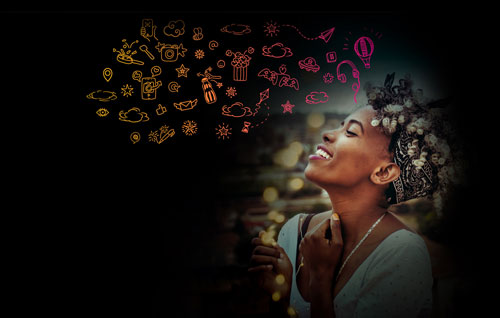 Oracle
Oracle
Oracle offers integrated suites of applications powered by a secure, performance and autonomous infrastructure in the Oracle Cloud.

Oracle
Carrier-grade cloud and data platform
Together, Oracle and Amdocs deliver and empower telco enterprises with predictability, choice, performance and value for managing and operating critical telco applications in the cloud. Through this partnership, Oracle provides communications service providers (CSPs) with a secure and resilient, carrier-grade cloud and data platform to build and deploy Amdocs classic applications globally.​
placeholder caption placeholder caption placeholder caption placeholder caption placeholder caption
Website: www.oracle.com
Benefits
Enterprise cloud: Oracle Cloud Infrastructure (OCI) delivers enterprise features for security, advanced networking, cloud-native services and flexible compute configurations to enable telco applications to operate in a performant, cost-effective cloud. ​
Flexible and secure flexible shapes enable customers to configure compute, memory, network and storage to match their exact needs for more effective cost models. A Security-first approach ensures isolation between the application and the cloud network infrastructure for secure operations.​
Engineered with Amdocs OSS/BSS, IT and network solutions to run on Oracle Cloud for Telcos, a carrier-grade cloud platform powered by OCI that supports distributed, cloud-native telco applications.​ ​
Use cases
Data center oo the cloud.  Enables CSPs to securely migrate and operate Amdocs classic applications from their on-prem environment to any of OCI's 44 public cloud regions and distributed cloud solutions. ​
Hybrid cloud capabilities are possible with a wide range of distributed cloud offerings. Dedicated regions, compute Cloud@Customer and Alloy, bring 'public cloud capabilities' into a CSP's own data-centers enabling them to migrate and operate mission critical applications with minimal downtime and latency. This also helps CSPs meet stringent regulatory requirements, data residency, and sovereignty, such as GDPR. ​
VMware estates. Amdocs classic apps in on-prem VMware estates can be migrated to Oracle Cloud VMware Solution (OCVS), delivering control, security and predictability to seamlessly operate Amdocs applications running in VMware environments on the cloud. ​