Amdocs wins TWO Leading Lights awards (and we're very proud about it)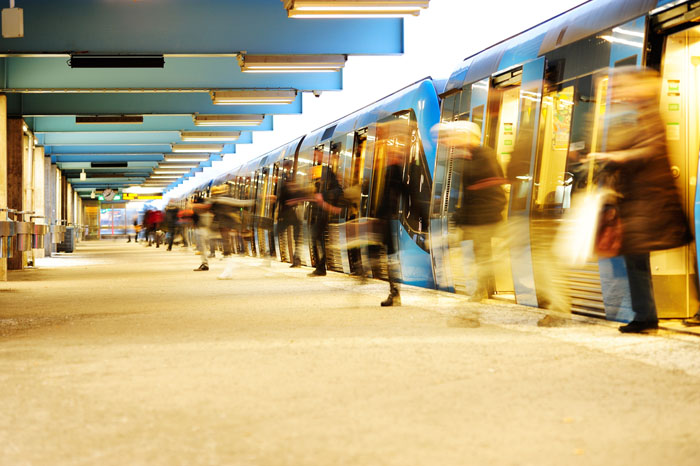 A finalist this year in a whopping four categories, Amdocs walked away with two prestigious Leading Lights Awards – Outstanding Communications Technology Vision and Best Deal Maker – at the disco-themed gala dinner last night in Austin, Texas. (Unsurprisingly, no additional awards were picked up for our dancing).
Leading Lights is the communications industry's leading awards program, run by the Light Reading publication, and subsequently, the competition for these awards is tough, to say the least.
Amdocs received the Leading Lights award for Outstanding Communications Technology Vision for our strategy behind our "Intelligent CSP" vision. This award is given to the company which Light Reading identifies has having the most innovative, transformative strategic vision for the global communications sector that harnesses next-generation technologies including artificial intelligence/machine learning, fog networking, robotics, drones, virtual or augmented reality and any other developments that will shape a 5G world.
Amdocs' "intelligent CSP" vision enables our customers to become intelligent communication service providers by accumulating, managing and transforming data assets to design dynamic, tailored omni-channel experiences that deliver real-time actionable business value. This vision is turned into reality through aia, Amdocs' new digital intelligence platform, which turns CSPs into "intelligent telcos". It's not just the industry's only solution with telco-specific intelligence use cases, taxonomies and terminologies but it also is the first to use an integrated, cross-organizational, horizontal approach across a service provider's front and back-end telco systems and processes to create cross-domain value.
Amdocs also won The Best Deal Maker award for the impressive same-day acquisition, in three separate countries, of three privately-owned companies: Vindicia, Brite:Bill and Pontis. All three acquisitions were part of the execution of Amdocs' strategy of expanding its digital play to help service providers transform to capture the world of on-demand services and digital immediacy.
The judges pointed out that the award is given "to the company that has consistently demonstrated good timing, judgment, and execution in high-profile acquisitions, partnerships, joint ventures, and other multi-company financial arrangements."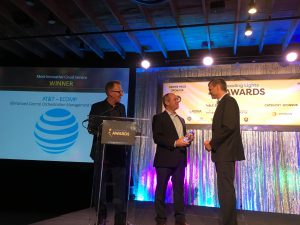 Amdocs' Zur Yahalom (c) AT&T's Roman Pacewicz (r)
Also at the dinner, Amdocs Senior Vice President Zur Yahalom presented AT&T's Roman Pacewicz with Leading Light's Most Innovative Cloud Service Award for AT&T's development of ECOMP (Enhanced Control, Orchestration, Management and Policy), in which Amdocs was a co-creator and integrator. ECOMP now forms around 80% of the original source code of ONAP (Open Network Automation Platform), the Linux Foundation's open-source management and orchestration (MANO) system.
Amdocs' role as a key industry player in network functions virtualization (NFV) and open source was already recognised last year with Leading Lights' Most Innovative NFV Product Strategy (Vendor) award.
Blogger: Jeff Barak is Amdocs' corporate editor and manages the company's corporate communications services team. He joined the company in 2008 after more than two decades as a print journalist.