Best Subscription/Recurring Billing Solution - Vindicia Cashbox and Select earns Card Not Present Judges Choice Award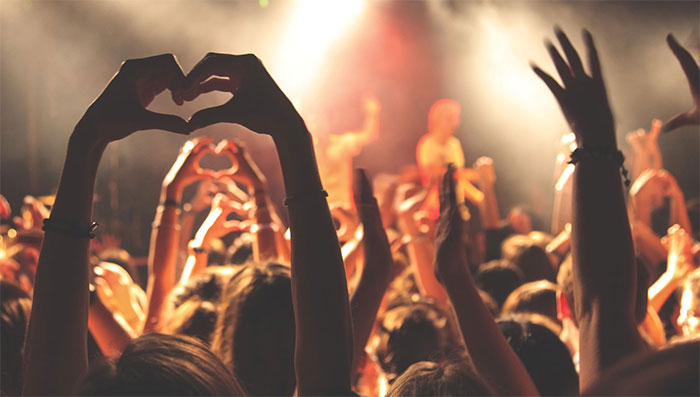 We are pleased to be recognized by the Card Not Present (CNP) Awards, earning the Judges Choice for "Best Subscription/Recurring Billing Solution" for our SaaS-based subscription billing and recurring payment solutions: CashBox and Select.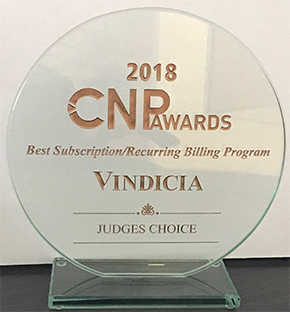 eCommerce Payments Awards by CNP
For the sixth year in a row, the CNP Awards honor companies, programs, and solutions in e-commerce payments and anti-fraud technology. The Judges Choice Award is selected by a panel of independent experts chosen for their deep experience and reputations in the payments and the CNP industry.
Vindicia CashBox and Select streamline subscription billing and recurring payment services while leveraging the Vindicia Network Effect to increase customer retention and drive increased recurring revenue:
Vindicia CashBox
is the complete SaaS platform for subscription business success. It's more than just a subscription billing solution. CashBox addresses the needs across the entire subscription business lifecycle: from acquisition, billing and financials, through to retention, expansion, and long-term growth. CashBox clients see the difference in their bottom line and key metrics – every month, quarter, and year.
Vindicia Select
is the only service of its kind on the market and increases automated billing success rates by leveraging Vindicia's Network Effect and subscription payment expertise. Select clients realize a reduction in involuntary churn by up to 15-30 percent.
"It is a true honor to have Vindicia recognized as the leading SaaS-based solutions in subscription and recurring billing," said Vindicia CEO Kris Nagel. "This award reinforces the value our unique expertise and technology bring to our customers to ensure their success in the digital economy."
References:
Amdocs' Mobile Financial Services(MFS) Solution Takes First Prize in the Prestigious Tele.Síntese 2016 Award Ceremony
The 3 Pillars of a Superior Digital Customer Experience in Banking
Staying Smart and Relevant in Banking
Summary
Vindicia recognized by the Card Not Present (CNP) Awards
Summary
Vindicia recognized by the Card Not Present (CNP) Awards