Can AI help to predict the future?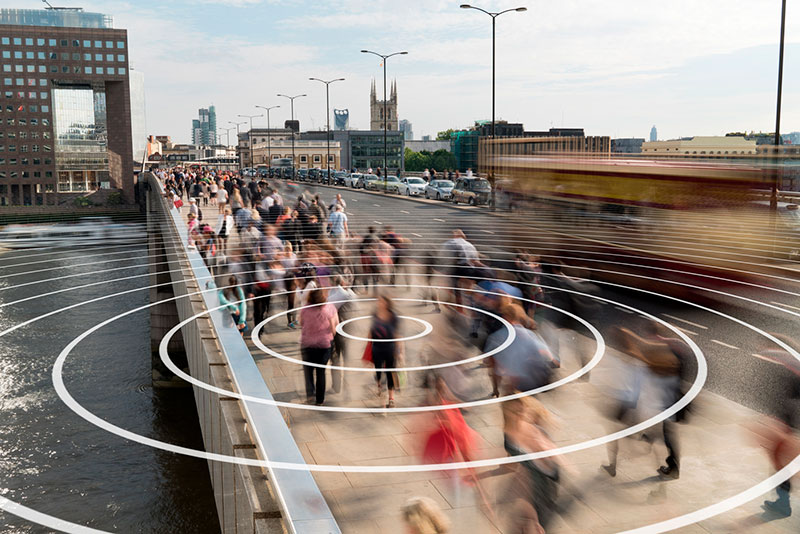 Theoretically, unless you believe in crystal balls or Tarot cards, you can't predict the future.

However, according to Dr. Kira Radinsky if you see an abandoned car in the street, and it's a rainy day (providing cloud cover for villains), then you can calculate that there's a 3.7 times greater probability of a crime happening in that street.

As Dr. Kira Radinsky, eBay's director of data science (Israel) and chief scientist, explained at "The Future of AI Launchpad" – a one-day Launchpad seminar organized by the Amdocs Innovation group – if you have a big enough data set of past events, you can build a system to look for patterns that repeat, and then use all of that to predict future events.

One of Radinsky's most impressive successes was her prediction of the 2013 cholera epidemic in Cuba, its first in over a century. The system she built, (which includes all the news printed in the New York Times since 1880), identified that if you have a drought and a year and half later there are floods, the probability of cholera is much higher for countries with a low GDP and low concentrations of clean water – for example Angola and Bangladesh. When her system identified these weather patterns close to Cuba, it successfully predicted a cholera outbreak two-and-a-half months in advance. Given this knowledge, and the fact that cholera can be treated very easily if you send clean water, the outbreak was effectively contained.

Radinsky then cautioned that present-day systems are far from foolproof in terms of predictions, providing the example of Google getting the flu wrong when the Google Flu Trend missed the peak of the 2013 flu season by 140 percent. It did so, explained Radinsky, because it confused searches for "flu" with those of "swine flu".

So given that artificial intelligence and machine learning have not yet cracked it in terms of totally predicting the future, what do human experts in the AI field expect the future to hold?

Speaking in a panel discussion, SAP's Izhak Shoshan predicted that "in our lifetime, we will lose the ability to differentiate between the real and virtual" while Raanan Yogev, from Kryon Systems, made the point that while people can't touch AI, it will touch everything."

According to Microsoft's Seth Juarez, this AI industrial revolution will commoditize "cheap human thought", just as the first industrial revolution commoditized cheap human labor. However, Juarez was optimistic for the future, arguing that "we'll be free to solve the real human challenges that AI and robots can't solve. They're not going to replace humans."

And hopefully Juarez is right to be optimistic – after all, it was down to us humans to send the clean water to Cuba, once the predictive analytical calculations had been made…

ABOUT LAUNCHPAD: This is a new open-innovation initiative that allows Amdocs to investigate new trends and technologies, and identify key use cases that can form the basis of Amdocs' strategy and roadmap. This platform brings innovators across Amdocs groups together with ecosystem players such as startups, large enterprises and Academia leaders to co-ideate and co-innovate around new technologies.