The literal answer to what's driving innovators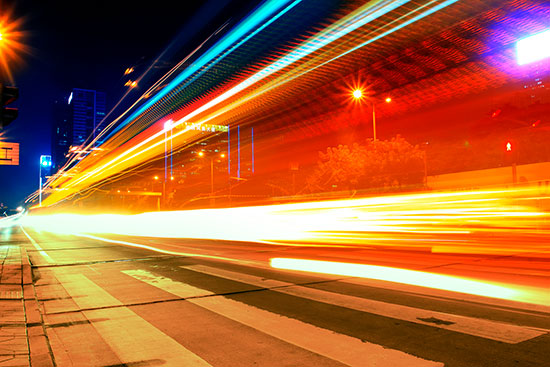 "Humans are analog drivers on analog roads; autonomous vehicles are digital drivers on digital roads." This statement from Roni Dulberg, co-founder and CEO of 1.21GW, sums up the mind shift that society needs to take if we're really going to plan for a smart future.

It was just one of many unique angles offered at the fourth Amdocs Innovation Launchpad summit, which focused on smart cities and automotive, as well as on how mobility is set to evolve over the coming 10-15 years, and beyond.

Essentially, mobility refers to the physical infrastructure we utilize to get around a smart city – from biking to driving. Autonomous vehicles, whether private or shared, are set to become a major smart-city feature, according to Amdocs corporate strategy consultant Maja Hawalasewicz, rising from 1% of production today to 15% in 2030. She argued that the proliferation of "mobility as a service" offerings and the emergence of new use cases will become an inevitable feature of this trend.

Daimler offered insights into how the company is channeling open innovation, together with the importance of intuition in design, with the belief that the automotive industry specifically is set to undergo radical change over the next 5-10 years.

And with 70% of the world's population to be urban-based by 2050, Spotam CEO Israel Ronn argued that selling cars as a main business has a limited future, as cities become forced to deal with growing pollution, safety and traffic control issues. Citing the "robo-taxis" concept, which Toyota is planning to turn into reality at the Tokyo Olympics, he said that the mindset of car manufacturers will need to change from a "vehicle" to "mobility" supplier.

Meanwhile Insights.US CEO Gal Alon offered a consultant's perspective, explaining that with smart city planning, it's paramount to get resident buy-in. Process, is therefore essential – the people being affected by change need to be offered ample opportunity to have their voice heard and acknowledged.

As a living smart-city example, we need only to look as far as London. According to Amdocs customer business executive Nir Asulin, with 9,000 residents in the UK dying each year due to air pollution, London is intensively employing technology to meet (and beat) the future. To this end, he cited Amdocs' role in setting up the city's low emission zone, which has already proven to alleviate congestion and improve resident safety.

From an academic perspective, Oded Kutok, architect and urban planner at the Shenkar College of Engineering and Design, championed the need to merge urban design with smart mobility technology development. But he expressed frustration that cities were failing to incorporate a future with autonomous vehicles into their 20-30-year plans, despite it being a fait accompli.
The question of whether the smart city concept is a dream come true or a nightmare in the making was raised by Rafi Rich, Founder & CEO of SUiTs, Smarter Urban iT & Strategies. From his perspective, it all comes down to policy, including the challenges of dealing with politics in planning and the need to build an environment of trust between the citizen, municipality and state.

Finally, the question of "who owns all the data?" was just one of the controversial topics addressed by a panel of startups about how data drives mobility, featuring representatives from Nexar, NoTraffic, Waycare and Insights.US. And while no clear single answer emerged regarding that particular question, it remains an area where policy makers are sure to have their work cut out for them for a long time to come.

So while the debate will definitely continue as to how the ultimate smart city should look, it's clear that in the quest to make the world a better one, innovators will persist in their endeavors to push their own case – and it's worth paying attention because it's exciting.
Summary
Smart cities, automotive, the evolution of mobility and more are part of the discussion at Amdocs' fourth Innovation Launchpad summit.
Summary
Smart cities, automotive, the evolution of mobility and more are part of the discussion at Amdocs' fourth Innovation Launchpad summit.