My daughters' daughters won't have to learn to drive – but will they even need to work?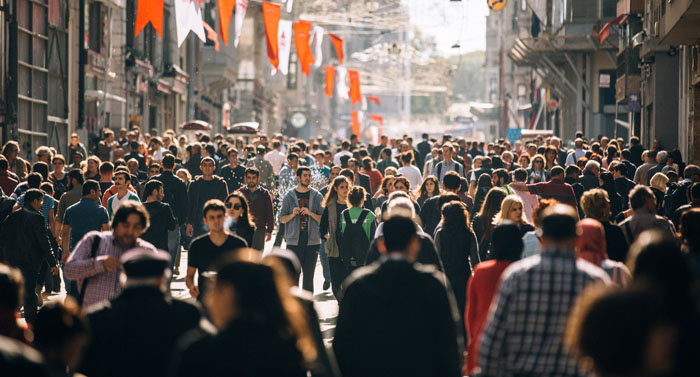 How will extreme automation impact the future of work? (And how can communication service providers benefit?)
Anyone seen that Mashable video at the end of last year showing how the Tesla autopilot predicted – and then avoided – a sudden crash two vehicles ahead on a Dutch highway? It's pretty extreme footage and any driver will be left wondering how, without the help of the artificial intelligence (AI) embedded in the car, they would have known when to start breaking.
So 2016 has almost ended up where Total Recall left off in 1990, when Arnold Schwarzenegger had to deal with Johnny Cab, a self-driving taxi robot (although, ironically Arnie ends up taking over the driving himself). It has only taken one generation (26 years) for reality to overtake fiction, but since the first fully autonomous cars won't be around until 2020 or 2021 – in spite of Tesla's, Google's, Apple's and Uber's continuous efforts and investments – it looks like I'll still have to fund my daughters' driving tests. I just hope that they'll require less than the five consecutive tries it took me to pass, back in the 80s.
Conversely, it's safe to predict that their daughters won't have to bother – by the time they come of age, autonomous driving should have done away with the need for humans to learn the skill of driving.
What is happening to the motor industry – extreme automation spurred by computer-based intelligence and ubiquitous connectivity – is also re-shaping countless other parts of the economy, and our lives. And now that robots with various forms of artificial intelligence are (almost) ready to drive our cars and trucks, pilot our planes, do our kids' homework, operate on our illnesses, trade in stocks and fight our wars, three questions arise.
The first issue relates to the business models of the industries that are being, or about to be, disrupted by the perfect storm of AI, connectivity and robotics. Schneider trucking company CEO Judy Lemke describes this as the "'Uber syndrome' – where a competitor with a completely different business model enters your industry and flattens you". In the communications industry, new players are drastically changing the rules of the game. (Look no further than app-based services such as FaceTime and WhatsApp – these global platforms have destroyed an estimated $100bn in telco revenues in 2015 alone.) It's time for operators to disrupt in order to avoid being disrupted to extinction. Some, such as AT&T, are already experimenting with the automation of tasks as exemplified by Kate, the business-customer virtual expert.
As telcos seek to introduce more robots and data analytics in their back and front offices, a second issue comes up: the impact of extreme automation on the future of work. Not coincidentally, 2017 marks the start of universal basic income in Finland, a country known for its love of tech and its position as an early-adopter nation. This may be a model that other countries will follow – whereby, if technology makes certain jobs redundant, people will be given enough cash to live on, without any need to work. Many commentators, like Clint Boulton, are bullish about this trend, explaining that the automation of repetitive tasks will actually create new roles which will in fact improve the experience of telco customers and make work more interesting for the employees. He notes that at AT&T, "bots pull sales leads from multiple systems, enabling staff to spend more time with customers."
The third question is how to keep all of this safe from cyber-crime since the connectivity inherent in cloud computing creates vulnerabilities, in both mundane and critical infrastructures. And while the problem of hacked connected dolls or kettles might seem trivial, as the BBC explains, this is only the tip of a deep iceberg of security threats. (Movie buffs will already be all-too familiar with the unhappy consequences of accepting too much tech in our daily lives from Pierce Brosnan's 2016 movie IT, as well as from Ex Machina).
That's why communication service providers – trusted brands with a strong track record of fighting cyber attacks – have a key role to play here. Mid-way through the acquisition process, the reaction of Verizon to the Yahoo hack is a clear indication that carriers want to maintain their hard-earned reputation. Across the world, telecom operators are an integral part of the critical infrastructure of their country. In the UK for example, BT and Vodafone work closely with the government to detect and prevent computer attacks – being part of the first line of cyber defense at the macro level is transposable to the level of individual consumer, households and businesses. Another example is Telstra, who have built a portfolio of security services (such as Telstra Broadband Protect), focused on basic connectivity. As operators expand their services offering into the Internet of Things (such as Telstra's Smart Home), security will be expected by all customers.
Blogger: Vincent Rousselet has more than 20 years of strategic and operational marketing experience in IT and telecommunications.
Summary
How will extreme automation impact the future of work? (And how can communication service providers benefit?)
Summary
How will extreme automation impact the future of work? (And how can communication service providers benefit?)