Why Harry Potter can't help business assurance to go digital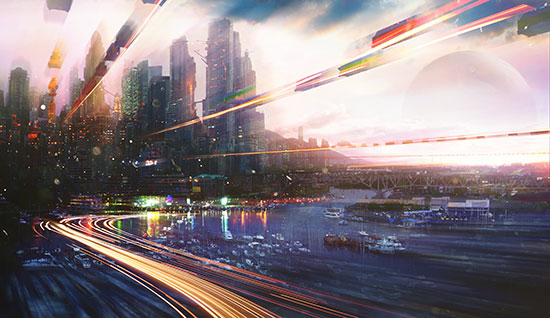 "Abracadabra!" And not surprisingly, nothing happened. But while obviously it would be great to have a single magic spell capable of solving all our business assurance/revenue assurance/fraud challenges, don't give up just yet… Because when applied wisely, Artificial Intelligence and machine learning can work real magic on many of them – including detecting fraud, preventing bad debt, and improving first-time-right customer service – and with excellent results. (And we will definitely be sharing these in our Taking your Business Assurance Digital with Machine Learning case-study session at TM Forum's Digital Transformation World this month in Nice).
So how can you leverage AI and machine learning to solve your particular challenges? Well, you can break them down into three basic, but complementary, phases:
Phase one involves using AI and machine learning to create models that can help us to understand and operate better
Phase two involves applying these models in practice
Phase three is about maintaining and updating the models
Out of all the phases, it's the second one that we're often more exposed to: where a model (such as Siri, Alexa or facial recognition) has been mysteriously created, and is then applied to help us in our activities.
In a tech-geek's ideal world, one day computers will be able create models like these all by themselves. But while huge steps are being taken in that direction (e.g. deep learning), the reality right now is that in most domains, and for most challenges, it's the data and computer scientists who need to do much of the work of creating the initial models. This means acquiring the relevant data, cleansing it, extracting relevant features from the data, etc., and only then applying machine-learning algorithms.
Let me give it some context. A typical communications service provider has thousands of data tables, spread out across multiple databases. The dream would be to take AI and/or machine learning and simply tell it: "here's the data – go find the fraudsters!" However, unfortunately, it doesn't work like this yet – data scientists still need to investigate the data, clean it, and prepare it to a point where the AI and machine-learning algorithms can be applied to bring value.
And while the process does require effort, it's definitely worth it – not just because of the model you've created, but also because it results in important insights into how to improve processes and controls. Think of the process like a detective's investigation. You start off with some clues and a specific goal – such as wanting to create a model for detecting fraud by customer service representatives – and in the process, you might get also gain insights into how to increase customer's satisfaction, or detect new methods of carrying out International premium rate service (IPRS) fraud.
In contrast, the third phase – maintaining and updating the model – is mostly automatic, and is performed by applying AI and machine-learning algorithms with limited human involvement.
So how much time it takes to create a model in practice? In my experience, it takes three to four months to get value from machine learning, such as solving specific use cases and gaining multiple insights into how to improve existing processes and practices. Yes, it takes more time than just saying "abracadabra!", but believe me, "abracadabra!" hasn't worked for me yet. Machine learning on the other hand, might take a bit longer, but it does work magic.
Summary
How can you leverage AI and machine learning to solve your particular challenges?
Summary
How can you leverage AI and machine learning to solve your particular challenges?