Why I'm not going to argue with Tom Cruise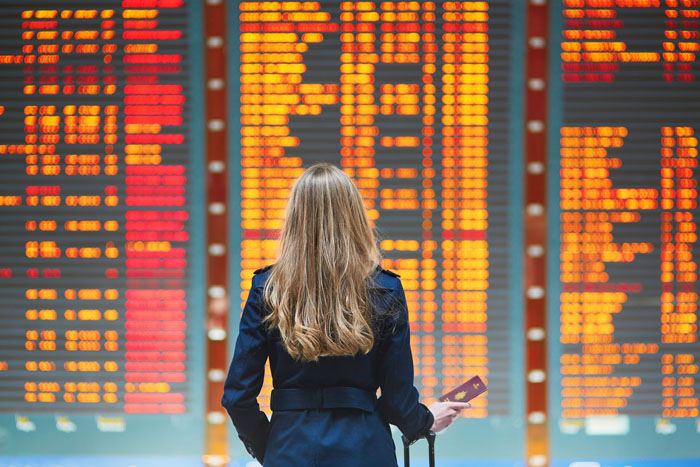 "OK, Alexa – how long did it take to create you?" We'll save Amazon's helpful voice-activated personal assistant the trouble of answering – according to CCS Insight's Chief of Research Ben Wood, it took Amazon a mere 1,500 engineers working on Alexa for four years before Alexa's launch. That's a pretty significant commitment but fortunately for Amazon, the result so far is a positive one, judging by early adopters' feedback, and 3 million units sold in the first year.
This is reminiscent of the scale of resources (over a thousand engineers) and the length of time (two years) that Apple has dedicated to its autonomous car, sometimes referred to as the iCar, or project Titan. In Apple's case though, there is still no commercial model available, and in fact, according to the New York Times, the project has been hit by setbacks and cuts.
Contrast this with the launch of Reliance Jio, India's greenfield 4G digital service provider. At this year's Great Telco Debate, Dr Steffen Roehn, former Deutsche Telekom CIO (and now advising the operator), described a new approach to customer onboarding, targeting 100m customers in the first four months of operations – a real need for speed. As well as offering free voice forever (clearly a big motivator), a critical success factor in this record growth is an acceptance that good enough is good enough. In what must be anathema to German engineers, Roehn shared with the audience that "it's ok to send buggy software. After all, even Apple does it."
As Start-Up Nation Central's CEO Prof. Eugene Kandel put it at a recent Deloitte event, these are examples of the differences between Type 1 and Type 2 innovation. Type 1 (incremental) can happen fast, and scale high, whereas Type 2 (breakthrough – and regarded by some as true innovation) takes a lot longer because it seeks perfection.
But do perfection and speed really have to work against each other?
When Ian Livingston took over as CEO of BT Group in June 2008, he exhorted his teams to move at the speed of a start-up, whilst taking advantage of the FTSE-100 organization resources behind them.
So rather than testing a new solution in the lab or the product management department until it reaches a state of shiny perfection, the idea was to just get it out there. If it works, the revenues start coming in, offsetting R&D costs. If it needs improving, real customer comments and complaints are an effective way to find out. And if it fails, it fails fast – adding to the learning curve, and freeing capital for the next wave of ideas.
But if you innovate slowly and keep polishing that prototype, you end up starving the business of funds that could be better used elsewhere, and frustrating the engineers who want to get on with their projects.
For many corporations though, rigid internal rules still risk throttling creativity, with some even formally put down in writing: for example, that a payback period of 12 months should apply to any investment proposal. But more often than not, these rules are informal and are part of the culture, and internalized by all employees. Breaking this barrier has led to innovative ways of nurturing innovation. For example, many telcos today have expanded their partner ecosystem – including OTT players of all size (such as in the case of Google's Project Fi) – since collaborating and investing with promising startups and developers can be extremely beneficial.
If anything, speeding up time to value has become even more critical to businesses, particularly when it comes to the media, communications and technology sectors – this is because consumer digital habits are changing fast, and competition is multi-faceted.
Take leading Bulgarian mobile operator Mtel. Working with Amdocs, Mtel found an award-winning, innovative way to reduce the operational IT complexity typically associated with product rollouts and reduce its time to market for new offers by more than 80 percent – down to just three days (rather than weeks). That type of speed is a real competitive advantage.
In the world of start-ups, nothing illustrates this "need for speed" more strikingly than unicorns: out of the 171 unicorns in existence today, 149 have joined the $1Billion+ valuation club less than three years ago. In that short time, many of these young firms have already changed their service, their business model, and sometimes even their name.
So, whether you fail or succeed, do it at speed (and besides, I'm not going to argue with Tom Cruise).
Blogger: Vincent Rousselet