Transformation Matters: Cloudy with a Chance of DevOps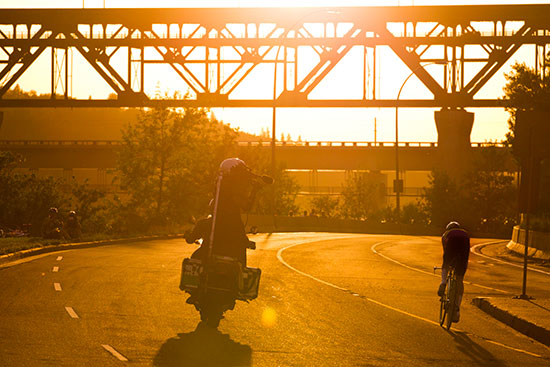 Trying to keep up with the many articles on digital transformation is a lot like going for a boat ride in the middle of the ocean. Where do you go and how do you pace yourself to get to your destination? We take pride in delivering you the best that the web has to offer on articles on DevOps, cloud and digital transformation. Set sail with us and read on.
Cloudy prediction

According to the folks at ZDNet, the use of cloud computing will be the only way to deliver the customer experience that will help to ensure the survival of your business in the longer term. Find out what else they think about digital transformation in this article.
Machine learning and AI to the rescue

The goal of digital transformation, and reliance on DevOps to get there, creates a constant pressure of faster pace of development and an unknown route to get there. Here is an article that provides some tips about deploying machine learning and artificial intelligence and how it can help you along the way.
All your money flying up to the cloud?

Are you aware that DevOps might help you save money with your cloud expenditures? If you need further enlightenment, check out the 4 Principles of DevOps Cloud Cost Control to find out how to reduce your cloud expenses.
DevOps leads to data virtualization

The DevOps model of a digital enterprise needs a very different technology to manage, protect and access data, and that technology would be data virtualization. This blog from Network World gives some case studies of companies that made data virtualization work.
The difference between SRE and DevOps

Using an example of what happened at Google 10 years ago, Asaf Yigal describes how Site Reliability Engineering differs from DevOps. Using the SRE methodology, Google improved their work processes and allowed them to solve problems in "cooler ways".

Did you enjoy what you read? Feel free to share with friends or colleagues!

To learn more about Delivery, download our ebook!
About the author: Idit Aloni is a passionate Customer Experience marketer who enjoys spreading CX gospel. Idit has spent the last decade consulting and leading CX transformation initiatives in large organizations in Israel and at Vodafone New Zealand. As she works with industry influencers, her passion is finding new ways to build exceptional Customer and Employee Experiences.
Summary
Trying to keep up with the many articles on digital transformation is a lot like going for a boat ride in the middle of the ocean
Summary
Trying to keep up with the many articles on digital transformation is a lot like going for a boat ride in the middle of the ocean