Transformation Matters: Hey people, it's about your people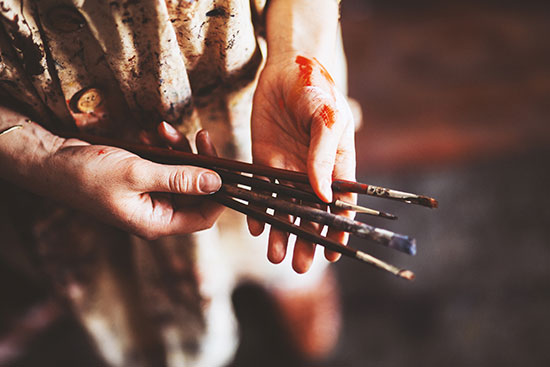 Digital transformation isn't just about tackling disruptive technology. It is about your employees, how they react to change and adapt to the faster pace of business. In this installment of Transformation Matters, we look at the people who will implement the coming changes at your company, from the top executives to the frontline staff. Everyone has to be on board and pulling together if you are going to make a successful transformation, as you can see from these handpicked articles.
Try to understand the human element of real change
How do IT leaders drive the human aspect of a digital transformation? CIO Magazine gives you three key areas to consider when it comes to leading your staff through a technology overhaul. Hint: always make sure there is clear communication involved and empowerment, while assessing the skill set of your staff and offering training for those who need it.
Digital transformation is a necessary disruption
You might think you are on the road to transformation, but instead settling for just optimization. Gartner analyst Hung LeHong is interviewed, and part of his job is to gauge whether a company is going through a real digital transformation or digital optimization. Here is how to tell if your organization is on the right path.
Adaptability as a key leadership trait
Millions of years ago, the dinosaurs couldn't adapt to a changing environment. Just 20 years ago, companies like Blockbuster and Kodak couldn't make their changes fast enough either. Are you adaptable as a technological leader of your company? Daniel Newman of Forbes gives you some suggestions on how to gauge your change capabilities.
Using effective metrics for DevOps and agile success
Forrester analyst Robert Stroud gives you three takeaways from his recent report, "Build The Right Software Better And Faster With Agile And DevOps Metrics." His goal is to help you rapidly deliver high quality, high-value solutions using agile and DevOps practices.
The top 12 DevOps tools for 2017
We are not even close to the season of Autumn, and already people are publishing lists for the year. Well, that just shows you the pace of technology. Here is a list of 12 indispensable DevOps tools from the first part of 2017.

Did you enjoy what you read? Feel free to share with friends or colleagues!

To learn more about Delivery, download our whitepaper!
About the author: Idit Aloni is a passionate Customer Experience marketer who enjoys spreading CX gospel. Idit has spent the last decade consulting and leading CX transformation initiatives in large organizations in Israel and at Vodafone New Zealand. As she works with industry influencers, her passion is finding new ways to build exceptional Customer and Employee Experiences.
Summary
Digital transformation isn't just about tackling disruptive technology
Summary
Digital transformation isn't just about tackling disruptive technology