Transformation Matters: It's a Numbers Game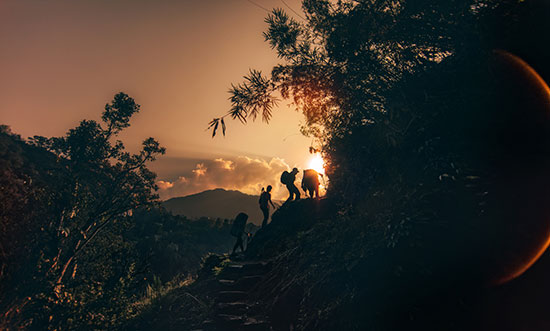 Try some of these numbers on for size: annual global IP traffic will reach 3.3 ZB per year by 2021, and in that same year the number of devices connected to IP networks will be more than 3 times the world population. From big data analysis helping to transform companies and their bottom line to the Fitbit that tracks your personal sleeping patterns, it is all about crunching the figures when we talk about digital transformation. Here are some the stories that we thought you might want to count on when it is time for your company to "go digital".
Big Data and Digital Transformation
Here is an introduction to the terminology of big data and analytics, which will enable organizations to optimize their existing processes and stay ahead of the competition. Big data simply means better business in the future, so don't let your fear of high school calculus get in the way of your company's future.
Examples of IT Leading Digital Transformation
CIO offers you a few case studies showing how IT needs to work with people on the business side in order to drive transformation. Support organizations, like the IT department, will lead a company's customer experience strategy, but the effort must include cross-functional key stakeholders and should be led by the marketing department.
7 Digital Transformation Trends Impacting Business
If all you had to do was grasp and master these 7 trends, then life would be so much simpler. Unfortunately there are far more trends impacting most businesses, but TechNative provides the top 7 that you will want to focus on when it comes to digital transformation at your organization.
5 DevOps Challenges
Not everybody is happy with the way DevOps is working at their company. Based on a survey of 200+ DevOps professionals at different stages of the adoption lifestyle, these 5 challenges will prepare you for the bumps in the road you might encounter one day.
15 Things Your Competitors Know About DevOps, and You Don't
You haven't started implementing DevOps technology just yet, but you can be sure your competitors are already on the road to agility. So take a look at these 15 positive points about DevOps that the other companies have discovered, and maybe it will help move your process along.

Did you enjoy what you read? Feel free to share with friends or colleagues!

To learn more about Delivery, download our whitepaper!
About the author: Idit Aloni is a passionate Customer Experience marketer who enjoys spreading CX gospel. Idit has spent the last decade consulting and leading CX transformation initiatives in large organizations in Israel and at Vodafone New Zealand. As she works with industry influencers, her passion is finding new ways to build exceptional Customer and Employee Experiences.
Summary
Big Data and Digital Transformation
Summary
Big Data and Digital Transformation