Transformation Matters: Learning from the best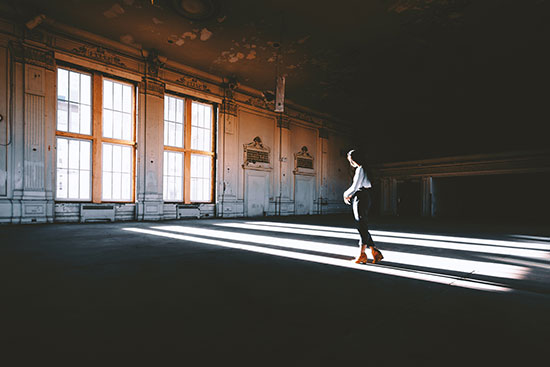 With a move to digital transformation at your company and the start of the new school year just around the corner, you want to make sure you are getting the highest quality education. You might as well start at the top, with valuable research from the Harvard Business Review. As we continue to add to the education of our readers, check out the class materials that we have brought you this week.
Board directors can help steer your digital transformation

This article from the Harvard Business Review identifies the 4 types of digital directors that you might want to add to your boardroom. The role of top management is critical in influencing the adoption and implementation of digital transformation. Getting the right people on your top team is essential to making this journey an easier one.
Digital technology for non-customer facing activities

While you want to impress your customers from the outset with your new digital bells and whistles, if you haven't introduced transformation to areas like sourcing and procurement, your company might fall behind. Research from Harvard shows that many companies are not implementing digital technology for non-customer facing domains. Read more.
Assess your digital maturity

Are you leading or lagging in your transformation efforts? In order to understand how your company is doing, Chris Spears offers a three step digital maturity assessment plan. By accurately assessing your digital transformation, you get essential information about your company's readiness for the digital economy.
DevOps lessons to be learned

Seven IT professionals share the lessons they learned during their DevOps journey, offering advice that they could only learn from experience. Since the implementation of DevOps requires careful planning, continued attention, and a purposeful approach, getting advice from these experts can save you future headaches.
DevOps and APIs

In addition to utilizing DevOps, companies are also recognizing the need for Application Programming Interfaces (API) strategies to accelerate innovation. This article in Computer Business Review shows how DevOps and APIs can deliver greater business value than what they can deliver individually.
Did you enjoy what you read? Feel free to share with friends or colleagues!

To learn more about Delivery, download our whitepaper!
About the author: Idit Aloni is a passionate Customer Experience marketer who enjoys spreading CX gospel. Idit has spent the last decade consulting and leading CX transformation initiatives in large organizations in Israel and at Vodafone New Zealand. As she works with industry influencers, her passion is finding new ways to build exceptional Customer and Employee Experiences.
Summary
As we continue to add to the education of our readers, check out the class materials that we have brought you this week
Summary
As we continue to add to the education of our readers, check out the class materials that we have brought you this week