Why 5G is the key to growing the enterprise business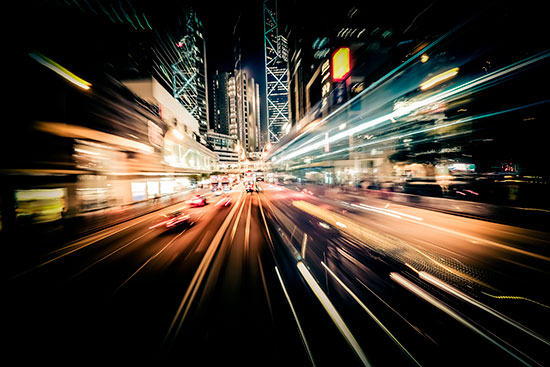 With 24.5 million people expected to be subscribed to at least one 5G service by the end of 2021 (Ovum) and an astounding 1.1 billion by 2025 (GSMA), the promise of 5G is unprecedented. Indeed, compared to 4G, the impending technology offers ground-breaking performance improvements, such as:
This is why, for communications service providers, 5G will enable customer engagements to take place on an entirely new playing field – with previously unimagined innovation that promotes new digital experiences, such as those based on AR and VR technologies.
Leading providers aren't wasting any time. Vodafone for example, is currently focused on leveraging 5G for AR/VR content streaming, while VR applications, gaming tournament broadcasts and low-latency robots are all at the trial stage. Meanwhile, T-Mobile USA is exploring how the technology can be applied to in-home mobile broadband and AR use cases.
The enterprise opportunity
"For industries like healthcare, financial services, energy and other field-service organizations that require low latency and high throughput, 5G will make a significant impact." (TechTarget)
Beyond expanding and enriching the consumer experience, service providers will also be well served to seize the opportunity to transform B2B engagements as a source of new and lucrative revenue streams. This is because with quality and performance backed by service-level agreements, 5G networks have what it takes to support mission-critical enterprise communications. Even more so however, the technology offers the ability to deliver unprecedented, differentiating, high-value services such as:
Those enabled by IoT and Industry 4.0
Powering critical services and infrastructure for utilities, public safety, healthcare and other government organizations
Managing connectivity and security on behalf of the enterprise
It is therefore little surprise that service providers are expected to spend $1.7 trillion on equipment upgrades in preparation for 5G between now and 2020.
Negotiating the hurdles
A key prerequisite to providing and monetizing 5G enterprise services is ensuring customers understand what 5G can do for them and when. Analysts also stress the importance of aligning capabilities and timelines to ensure the infrastructure, systems and processes necessary to monetize 5G-enabled services will be ready to go when the time comes. Indeed, according to IDC's summary paper sponsored by Amdocs, The Disruptive Impact of 5G-enabled Business Services, the consequences of not doing so include, "the inevitable backlash that would result from disappointing enterprises with early 5G services."
Another challenge lies in the execution. While 70% of service providers expect to have some commercial 5G services running by the end of 2020, achieving this will require significant effort. According to IDC, if such services are to be delivered securely, smoothly, and at scale, this will require them to upgrade operations, as well as their customer-centric, and monetization systems.
No less important is the need to align systems for customer experience, partner management, billing and charging, and others to support the new business models, data management and analytics required to maximize revenue potential.
To learn all about the considerations for tapping into the 5G opportunity and the essential guidelines for enabling the 5G-powered enterprise, download the IDC report.
Summary
With 24.5 million people expected to be subscribed to at least one 5G service by the end of 2021 (Ovum) and an astounding 1.1 billion by 2025 (GSMA), the promise of 5G is unprecedented
Summary
With 24.5 million people expected to be subscribed to at least one 5G service by the end of 2021 (Ovum) and an astounding 1.1 billion by 2025 (GSMA), the promise of 5G is unprecedented