Using sport to accelerate 5G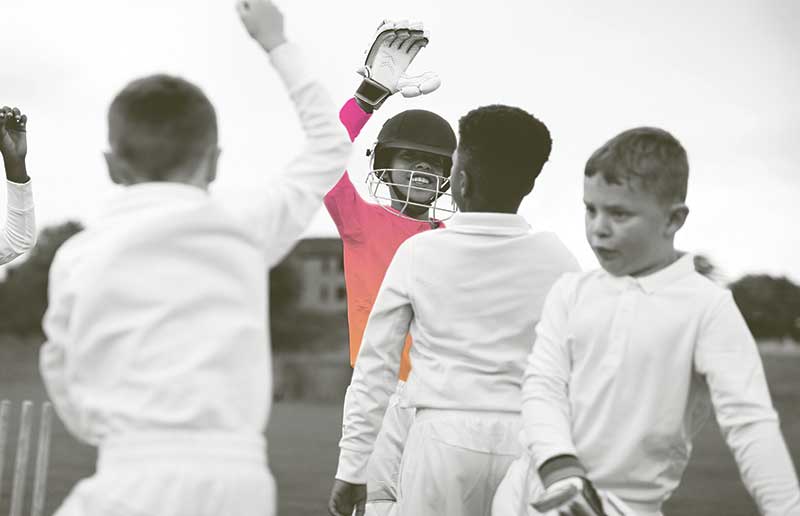 While sports and mobile network evolution are not outwardly the most natural of bedfellows, recent history and our discussions with operators the world over, as part of an Ovum study commissioned by Amdocs, indicate otherwise: large scale sports events have become critical to the testing, proving, launch and promotion of cutting-edge mobile technologies and this will sharpen with the transition to 5G.

Operator focus on sports events to accelerate their 5G plans comes because of the many unique opportunities the combination enables: from the heightened connectivity demands of fans and venues to the intense press and public attention making them ideal for demonstrating and promoting new capabilities. There have already been 5G tests, demos, proofs of concept and commercial launches at a host of recent events, from Korea Telecom at the Winter Olympics in PyeongChang to MTS at the World Cup in Russia. Looking ahead it is the Olympics (Summer and Winter) and the major international football tournaments which are being targeted most by operators. In fact, we found that each of these events are being targeted by more than a quarter of the world's largest operators, and in the case of the Olympics three out of four were operators based outside of Japan or China where the Games will be held (half in other continents entirely), reinforcing the global impact such events enjoy.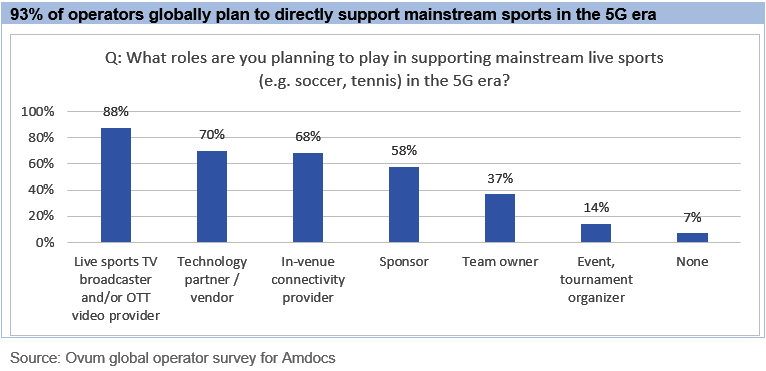 Operator involvement with sports events takes many forms, from broadcaster and streamer, connectivity and technology provider to sponsor, advertiser and even team owner. There is a heavy entertainment element to much of their engagement with most expecting to act as broadcaster or streamer of live events. Much of the experimentation around 5G-enabled use cases and technologies has also focused on the visual entertainment experience, with virtual reality (VR), augmented reality (AR) and mixed reality (MR) frequently cited as potential growth opportunities going forward.

But there is still a lot to do if 5G is going to power the growth narrative of the 2020s. In fact, much of the involvement with large scale sports events is driven by a need to accelerate the development and deployment of 5G networks, services and infrastructures. There is also a need to define the monetization models around these events, as the number of partners and possible paying entities – from consumers, to venues and advertisers – are large and complex. All the operators we spoke with are already deep into the 5G testing and planning process and, even for them, the window of opportunity to define the 5G ecosystem and market is closing fast. Finally, mobile operators will control pipes which are far from dumb and the progress they make over the next two years will determine the extent to which they benefit...or not.

The original blog was published on 19 Feb. 2019, at: https://ovum.informa.com/home/resources/product-content/2019/02/18/10/27/using-sport-to-accelerate-5g

About the author: Ed Barton is Chief Analyst, Entertainment, Ovum

Summary
5G operators race to claim the growth story of the 2020s
Summary
5G operators race to claim the growth story of the 2020s