Meet the Experts: Transforming networks with NFV and how it will impact the testing process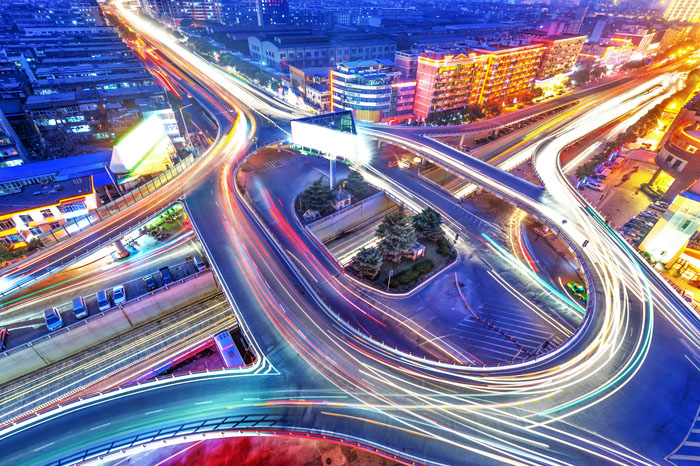 Virtualization technologies offer an excellent solution for increasing network performance and scalability without many of the added costs of hardware setup, provisioning and maintenance. Virtual networks can be deployed in minutes, reduce the complexity of the IT landscape, and help achieve greater visibility and agility. As network automation and virtualization become mainstream, they affect how IT organizations approach network testing and quality assurance (QA). Traditional network testing tools rely on measuring application response times and breaking it down to isolate bottlenecks in the complex mix of switches and routers. The task of testing typically falls on QA with the help of network engineers. But with virtual machines replacing hundreds of dedicated servers, and with virtualization technologies being still relatively new, both enterprises and testing tool vendors are realizing that they need to change their approach to network testing. Companies who embark on the NFV/SDN journeys are not only pioneering new technologies, they are often inventing new processes and practices for both functional and non-functional testing of their enterprise networks. Tool vendors are working to bring to market a new generation of products to support the shift of network configuration and management from physical components to a centralized software-based hub. And testing service providers are coming up with new offerings to help their customers build NFV/SDN testing procedures based on proven best practices and closer collaboration between engineering, testing and enterprise IT teams.
Michael Cooper: What role does Amdocs play in AT&T's NFV initiative?
Eyal Felstaine: AT&T has one of the world's premier network virtualization initiatives, the Domain 2 (D2) program. It's designed to leverage cloud technologies to accelerate network agility, while reducing both capital and operational expenditures. The ECOMP software suite is at the heart of D2, offering a platform for designing and managing of software-defined network functions and services. It is the engine behind AT&T's software-centric network.
AT&T has recently committed to releasing ECOMP as open-source, and Amdocs plays a key role as co-creator for ECOMP, and as global ECOMP integrator. Together, AT&T and Amdocs will accelerate NFV globally with the industry's most holistic NFV automation platform. Global service providers will benefit from simplifying of virtual network environments, operational and capital savings, accelerated rate of innovation and improved service agility.
Mike: What's the advantage of the ECOMP software code being released as open-source?
Eyal: AT&T wants to take this platform that Amdocs is jointly developing with them, and give it to every operator to use and build upon. The contribution of the open source community is invaluable and will help advance the solution, reduce its costs, make vendors more competitive, and get us closer to achieving some de-facto standardization of NFV practices and components. ECOMP is already deployed at AT&T, and in the coming years it is likely to grow into the biggest ecosystem of vendors and partners in the world. By 2020, AT&T plans to have 75% of its networks be software-based.
Mike: Will this solution impact the service providers' relationship with vendors?
Eyal: Yes, virtualization solutions are fundamentally shifting the way our industry works. An open NFV platform allows service providers to enjoy the benefits of virtualization and prevent "siloed" vendor lock-in. Many of the tier 1 telecoms are moving from being dependent on vendors, to developing software on their own, or with the help of partners. But with the code built in-house, the accountability for application quality shifts from the vendor to the operator. They can no longer just pick up the phone and call the vendor to complain about problems. In this new reality, the operator becomes the vendor, and they are responsible for network design, development, orchestration, integration, operation and maintenance. Solutions like ECOMP are affecting the service providers' dependency on vendors, but then result in additional responsibility and accountability on the operators' internal teams for network quality and resiliency.
Mike: What are the key benefits that companies can expect to realize by implementing NFV and SDN?
Eyal: I'd like to highlight three distinct types of benefits: Service agility, CapEx savings, and OpEx reduction. Let's talk about each one:
First, service agility – perhaps the most important benefit of NFV/SDN. To respond quickly to customer demands or prepare your network for anticipated spike in usage, you need the agility to ramp up capacity and provision new services quickly and cost-efficiently. When you can mold your network infrastructure like plastic, making changes on the fly, you can do many more things that used to only be available to software or cloud service providers. Need to try out a new service? Evaluate how well customer respond to a new offering? Compare two options to see which one creates a better response? Companies like Google do it all the time, but operators have never been able to do it before. Virtualization technologies are changing the very business model of how communications service providers interact with their customers and suppliers. They now have the agility to try new things without large upfront capital investment, gather feedback directly from the users, and tune their service offerings based on what the market wants.
CapEx – there are definite cost savings resulting from hardware consolidation – reducing the number of routers, servers or firewalls you need to buy. The ability to scale virtual resources in real time also decreases the need to prepare for peak capacity and the upfront investments associated with it. Virtualization also changes the vendor landscape – the more functionality from proprietary hardware is virtualized, the more options organizations have to deploy their networks on commercial off-the-shelf (COTS) servers.
OpEx – physical networks require people at each point of presence; whereas virtual networks can be run from a central point of control, anywhere in the world. Not only can it save on labor costs by moving network management functions to locations where labor costs are lower, it simplifies virtually every aspect of the network maintenance and troubleshooting, improving operational efficiency.
For example, to replace a malfunctioning device, you used to have to send a person on site, identify the faulty component, take it offline – preferably without bringing down the whole network during maintenance window, take a new device out of the box, install and configure it, etc. This process could easily take a day or two. With NFV, everything can be managed remotely, from a central location. When something breaks, you just create a new virtual machine, replacing the need to physically service thousands of different pieces of equipment. In addition to improved ability to turn up services and fix service problems more quickly, virtualization offers significant cost reductions through decreased power consumption and facilities use. All of these translate into substantial savings for any company, especially for the service providers who are running complex high-availability networks.
Mike: How will virtualization impact the testing processes?
Eyal: Well, with the entire telecom stack being softwareized, it's good for the testing service providers who are already in the business of testing software. Earlier, I talked about the shift of responsibility for quality from vendors to operators themselves. This is especially relevant in the context of multi-vendor and open-source solutions. All of it needs to be tested and monitored – before, during and after implementation. End-to-end testing, understanding of how different layers of a complex virtualized infrastructure work together, functional and non-functional testing, scalability, reliability, security testing – all are essential for success.
Virtual Network Functions (VNF) technologies can also be instrumental in helping address service onboarding challenges. By automating and standardizing the service onboarding process, organizations can significantly shorten the certification and testing steps, reducing onboarding costs, shortening deployment timelines and freeing up resources to focus on other strategic initiatives. Implementation partners who are knowledgeable in all these areas will benefit from the shift to virtualization.
Mike: On the subject of security, does virtualization make networks more vulnerable?
Eyal: There are many different opinions on this subject today. My feeling is that switching from hardware-based to software-based networks in not going to dramatically increase security risks. After all, routers, switches and firewalls are not just metal boxes – they too have complex software imbedded in them, which can be just as vulnerable. That said, security should by all means be taken seriously. AT&T for instance is going to extraordinary measures to secure the virtual network that they operate, and security should be part of every company's strategy when implementing NFV and SDN.
Mike: What makes Amdocs a good choice for an operator who is considering NFV?
Eyal: Amdocs has been recognized in 2016 as an industry-leading innovator in the network domain, winning multiple prestigious industry awards for our holistic, pre-integrated approach to NFV service lifecycle management. Here are the reasons why customers choose Amdocs for NFV/SDN:
Amdocs offers the industry's most holistic approach to NFV service lifecycle management – as I mentioned earlier, Amdocs has been selected as the co-creator and integration partner for AT&T's Enhanced Control, Orchestration, Management and Policy (ECOMP) program.


Amdocs NFV offering is open and vendor neutral – Amdocs NFV partner program brings together infrastructure and applications to ensure open interaction and seamless integration to fulfill a wide range of multi-vendor NFV use cases, offering vendor neutrality and service agility and accelerating multi-vendor innovation and breadth of vendors.


Amdocs delivers end-to-end service lifecycle management – Amdocs NFV Service Lifecycle Management provides a true top-down, service-centric and vendor neutral approach. It offers rapid commercialization of high-value virtual services across virtual/physical hybrid networks, reducing cost and time to deploy while minimizing project risk.


Amdocs NFV offering is focusing on the hybrid network, based on our deep understanding of network and services transformation through Amdocs' OSS/NFV portfolio and the AT&T ECOMP collaboration.
Talk to us at Mobile World Congress to find out how Amdocs Testing Services can protect your virtual networks. We're at booth 3G10
Dr. Eyal Felstaine is the head of NFV/SDN product group at Amdocs, leading the team of more than 150 people. He is an engineer by trade, an author of technical papers, and an evangelist for network virtualization orchestration strategies for the Communications Service Providers. Dr. Felstaine joined me by phone from Israel to answer a few questions on Amdocs' NFV and SDN offerings and its role in developing a pioneering open source network virtualization platform with AT&T.
Author: Mike Cooper
Michael brings more than 17 years of hands-on QA and Testing leadership experience to his consulting and advisory engagements around the world. He actively participates in the QA community as a strategic advisor to a number of leading organizations, such as, Amdocs, AQAA, and QASymphony. Michael is a frequent speaker at industry conferences. He is also a Certified Scrum Master.
Summary
A conversation with Dr. Eyal Felstaine
Summary
A conversation with Dr. Eyal Felstaine