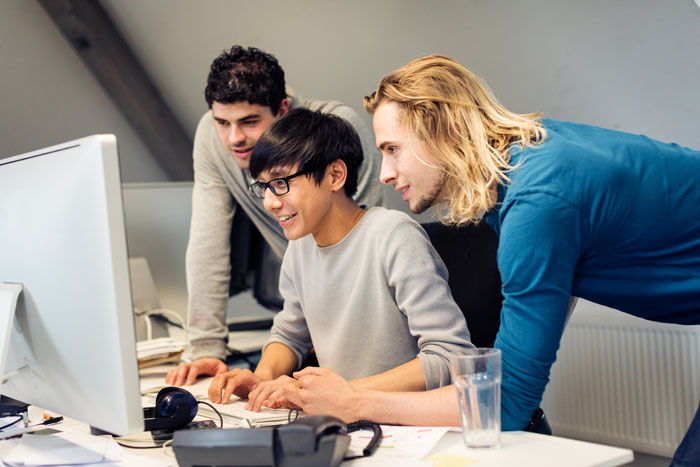 I'd never heard of the cloud the first time I used it. I was writing a paper for one of my marketing classes, but didn't have time to finish it before heading off to school. I didn't have any disks available, and so, in a moment of desperation, I emailed the document to my Yahoo account. It was simple, painless, and ensured that when I arrived at school, I could open the document and continue working on it from the university computer lab. Though I didn't have the vocabulary at the time, it was a seamless cloud experience, and one that we try to replicate with the cloud.
Cloud, of course, has expanded dramatically since my college days, and it's fascinating to see the different directions that cloud services reaches. Provisioning Wi-Fi to enterprises was one area where we noticed service providers face a real challenge. Due to service complexity and required manpower, service providers are only able to service 10% of the market. That means that 90% of enterprise revenue is lost, going to third party solutions. But what if we could simplify the process, and deliver enterprise Wi-Fi through the cloud?
We developed a simplified managed cloud Wi-Fi service. Enterprise customers can order an access point, and using the self-installation process, hook it up to a wall socket. Provisioning and configuration are automatic, running through the cloud, with big data reports delivered automatically to the customer. Using the accompanying app, the customer can add a logo, build in promotions, and view usage reports and trends without service provider assistance.
The cloud sure has gotten a lot more advanced since those early days of emailing a Word document to myself, and to tell you the truth, it's gotten a whole lot better.
Learn more about Amdocs Cloud Wi-Fi solution, and how it can help you deepen your relationship with the enterprise market. Talk to us at Mobile World Congress, booth 3G10. You'll be glad you came by.
Author: Eyal Amit is a product marketing manager for revenue management at Amdocs, and has more than 16 years of experience in communications industry.
Summary
With Wi-Fi going virtual, we're going to need some bigger clouds
Summary
With Wi-Fi going virtual, we're going to need some bigger clouds