Amdoc's Mobile Financial Services(MFS) Solution Takes First Prize in the Prestigious Tele.Síntese 2016 Award Ceremony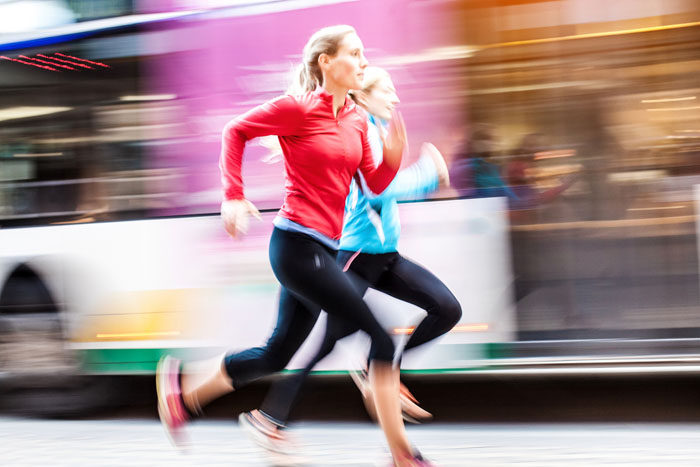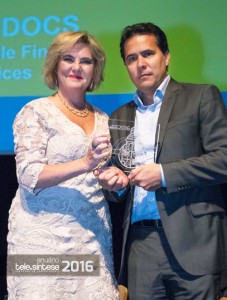 Edson Paiva, VP Sales CALA, receives award from Miriam Aquino
On September 26, Amdocs won first place in the Prêmio Tele.Síntese 2016, the prestigious Annual Innovation Award ceremony organized by Tele.Síntese. During the ceremony, which was attended by entrepreneurs, policy makers and opinion leaders in the industry, 20 winners were honored in 6 categories: service communication service providers, regional operators, providers of software and services, product providers, apps and content developers, and national technology.
Amdocs won first prize in the category suppliers of software and services
Edson Paiva, VP Sales CALA at Amdocs, accepted the award from journalist Miriam Aquino, Director of Momento Editorial. (Momento Editorial is the owner of Tele.Síntese).
Amdocs' winning MFS solution was acknowledged as being innovative since it is capable of transforming not only the mobile payment market, but also the life of people in areas where bank services are limited.
Enabling Mobile Financial Services for Mobile Operators and Banks
With the solution, mobile operators, banks and other financial institutions are able to promote the adoption of their financial services by users of mobile devices or smartphones. This enables them to meet the fundamental needs of populations without bank accounts, or who can only use limited bank services, by making banking and financial services accessible regardless of their geographical location.
During the ceremony, the Tele.Síntese Yearbook 2016 – Innovation in Communications (Anuário Telesíntese 2016) was launched. It contains not only more details about the winning MFS solution, but also features an exclusive interview with Jesus Luzardo, Executive Director of the MFS division at Amdocs.
To read more about the awards, visit the Tele.Síntese website (in Portuguese)
To read the Tele.Síntese Yearbook 2016 (in Portuguese) here
References:
3 Key Elements to Drive Long Term Commercial Success, Scale and Profitability with Mobile Banking and Financial Services
Vindicia earns Card Not Present Judges Choice Award for "Best Subscription / Recurring Billing Solution
The Future of Mobile Commerce & Payments Sounds Remarkable
Summary
Edson Paiva, VP Sales CALA, receives award from Miriam Aquino
Summary
Edson Paiva, VP Sales CALA, receives award from Miriam Aquino