Mobile Fraud - The 5 Key Capabilities for Keepin' It Real & Authentic in the World of Mobile Payments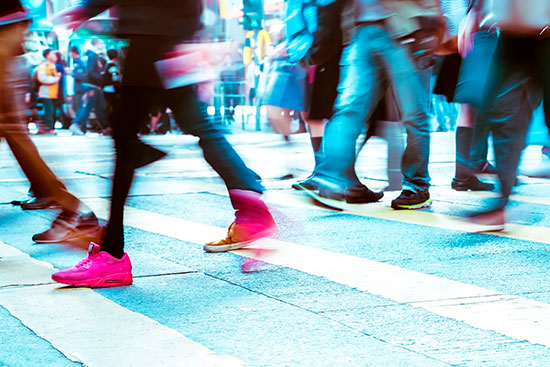 "As more and more commerce has shifted to mobile and mobile payment options have proliferated, fraudsters and other cybercriminals are also turning their attention to mobile." (Forrester)
The Rise of Mobile Payments (And Mobile Payment Fraud)
In today's digital world, commerce transactions – whether in-store or online – are often executed on the consumer's mobile phone. Consider this:
27% of global online transactions are now on mobile devices

Mobile payments in the US reached $220 billion in 2017

In-store mobile payments will reach $503 billion by 2020, reflecting a compound annual growth rate of 80% from 2015.
As consumers make their digital transactions they are also sending out to the cybersphere volumes of sensitive, personal data. In fact, almost everything we can know about them is out there – their name, age, address, credit card numbers, bank balance, and so much more. And, all of this data is a prime target for fraud. In fact, mobile transactions are noted to be twice more likely to be fraudulent, with online and mobile fraud projected to reach $31 billion by 2020.
The Need for Mobile Payment Fraud Protection
Never has the need to prevent mobile payment fraud been greater.
Whether the organization is in financial services, retail, or communications and media services – the need to protect and prevent is equally great.
70% of the US population note security as a main concern with mobile payments;

62% of consumers would blame the company for their lost data in the event of a breach, not the hacker.
However, with mostly static processes and legacy systems handling security, organizations are finding it difficult to protect customers, and themselves.
Mobile Payment Fraud Solutions: Robust Security or Great User Experience?
The damage which has already been done is too great, and deploying a preventative and mitigating solution is no longer a luxury - it is mandatory. Even when a solution is deployed, the organization is often faced with having to make the choice between robust security or a frictionless user experience. There is almost always some trade off. One broad based survey emphasizes this, pointing out that 60% of merchants reported maintaining ease of use as the biggest challenge to the mobile channel.
Far too often, the means for ensuring payment security is accompanied by a series of authentication/verification steps that cause the user journey to stagger and falter. The result is a poor customer experience, reduced loyalty, and sometimes even churn:
Only 13% of consumers who have a bad customer experience are likely to repurchase;

74% of consumers will likely switch brands if they found the purchasing process too difficult;

67% of consumers list bad customer experience as one of the primary reasons for churning.
The alternative, though, is non-starter as well. That is, compromised security along with the risk of non-compliance and grave financial loss.
So, what can organizations do to mitigate risk, and protect user data as well as the user experience?
The 5 Key Capabilities for Robust Mobile Payment Security
A thorough and effective approach to preventing mobile fraud should incorporate the following:
Platform and standard protocol coverage: including mobile wallets, mCommerce, P2P, and in-app; and NFC, QR Code, and Bluetooth;

Focus on the most common fraud types: including new account fraud, account takeover, and transaction fraud;

A frictionless user experience: pre-transaction analysis with on-device analytics, risk based authentication, and face recognition authentication;

The ability to pinpoint the 6 critical fraud indicators: including bio-markers, app interactions, device attributes, user data, device DNA, and transaction data;

Compliance with key regulations: including 3DS 2.0, PSD2, PPI.
Mobile Payment Security Leaders That Are Making a Difference
Because many legacy anti-fraud solutions are ill-equipped to prevent the real-time mobile payment fraud, since they execute only retrospectively, leading organizations are now considering machine learning for identifying anomalous consumer behaviors.
In addition to applying machine learning and the latest technologies, it is critical to be uncompromising and ensure that each of the above five critical capabilities are incorporated into the solution.
One of Amdocs' key strategic partners, Paygilant delivers on each of these capabilities with its on-device mobile detection and prevention solution that utilizes artificial intelligence and machine learning for robust mobile payment security. The solution runs on-premise or in-the-cloud, making in-store and online transaction easy and secure while reducing customer friction. The result is reduced fraud and increased customer loyalty.
To learn more about how Amdocs can help you too prevent and detect mobile payment fraud, we invite to reach out and schedule a quick chat with us.
Related Blogs
Summary
Never has the need to prevent mobile payment fraud been greater, however, organizations are finding it difficult to protect customers and themselves.
Summary
Never has the need to prevent mobile payment fraud been greater, however, organizations are finding it difficult to protect customers and themselves.