Why Being Open Means Being Smart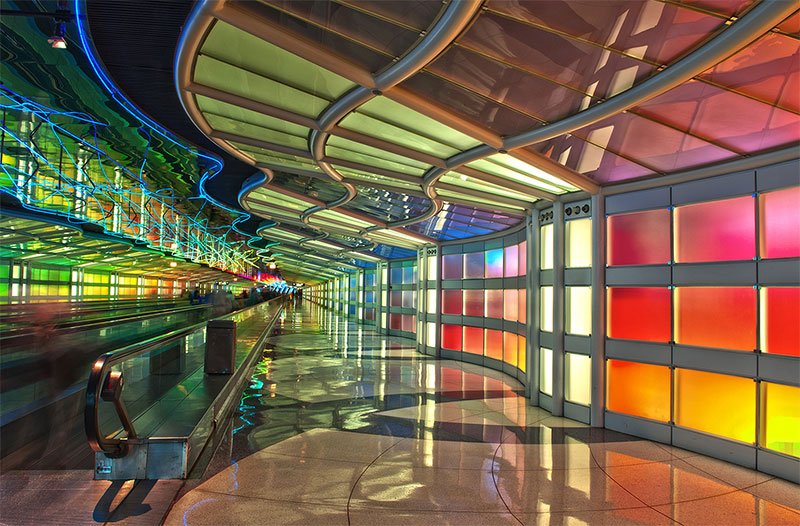 "The potential benefits of open banking include improved customer experience, new revenue streams, and a sustainable service model for underserved markets." (McKinsey)

Open banking is slated to be a game changer for financial institutions – enabling third-party developers to build innovative applications and services into a bank's offerings, and enabling third-party service providers to (securely) access clients' account information (with permission, of course).

The benefits to consumers are said to be great. And evidence shows they're ready for the enhanced convenience and exceptional feature set that is expected to be offered as part of the new open banking paradigm. To illustrate, in a survey of more than 4,000 banking customers in the UK, conducted by Bain & Company, Salesforce and MaritzCX, 63% of respondents said that say would share account information with a competing bank, fintech or other service provider if a better offer is made.

Indeed, open banking brings with it the promise for a greater number of more sophisticated, digital services that will profoundly improve the customer banking experience. It is also said to be a great driver for increased market competition. In fact, nine of the UK's largest retail financial institutions took the initiative to joining a consortium that will mandate them) to implement the Open Banking standards and to facilitate a new open market.

Key Adoption Drivers
Clearly, open banking is driving a paradigm shift in banking, with three main factors driving its proliferation:
The continued digitization of the consumer experience, driving consumers and businesses alike to expect innovative digital experiences that are available to them all the time and on any device

Regulatory pressures, driving openness in banking, as evidenced by the EU's "access to account" (XS2A) provisions of the PSD2

The growing use of open API technology in financial services
Open Banking In Action
Already today, there are multiple apps and websites from regulated providers that link to customers' bank accounts via open banking to help them manage their money. Some examples include:
Yolt, backed by ING Bank, which allows users to view their credit card and savings accounts in a single place;

Plum, which analyzes income and spending habits to determine how much users can afford to save, and can transfer this amount to a separate savings account on a regular basis;

Chip, which similar to Plum, is a free savings app that links to a user's primary account that analyzes spending and saving habits, and calculates how much can be saved every month
Additional examples include alternative underwriters such as Lending Club in the US, M-Shwari in Africa, and Lenddo all across the Asia Pacific.

Open Banking Dilemma #1: Being Open in the Age of GDPR
While "openness" seems to be heralding new advancements and innovation in financial services, it also raises some questions in the era of ever-growing concerns over data privacy.

GDPR, for example, which was designed to enable EU citizens to control how their personal data is used, is among the many new data privacy regulations that have recently been introduced. To be compliant, it will be incumbent upon those offering open banking to ensure that their customers' data isn't being misused (both in and outside the EU) which is certain to give customers the confidence that their data will only be used for the purposes of the service to which they signed up.

In addition, ensuring compliancy with GDPR will require banks to make certain substantial investments. Moreover, supporting protection in an environment with greater complexities in verification and authentication may also pose infrastructure challenges.

Open Banking Dilemma #2: Mastering The Right Model for Growth
Striving towards technological prowess and innovative ingenuity are not the only new focal points for banks. Indeed, one of the greatest impending challenges is how to quickly determine what the optimal business model would be to drive growth around these open banking capabilities.

According to PwC, by 2022, open banking will represent an enormous £7.2 billion ($9.3 billion) opportunity, with 64% of adults expected to have adopted the service.

And while no dominant model has emerged as yet, some of the different value propositions include:
Subscription based fees for use of services

Commission-based fees for recommended third party services

Leveraging the mobile platform for advertising

Selling data and trend analyses
Open Banking Dilemma #3: Making the Most Out Of Data
Another key question is what banks should do to deliver new value and differentiate their offerings and services by leveraging the mounds of customer-related data they have at their disposal. This also includes determining how to extract relevant and actionable insights that will deliver the greatest value.

The answer lies in the adoption of artificial intelligence (AI), which has the power to address the following key challenges:
Ensuring data privacy (and preventing/mitigating fraud), even in an open environment

Identifying the optimal business model

Understanding where the greatest potential for growth lies

And delivering differentiated digital experiences
AI enables banks to develop the capability to automatically pick up on threats such as identity theft and other fraud attempts, thereby assuring the efficacy of even the most complex, multi-layered verification and authentication processes.

Furthermore, it enables them to quickly and automatically identify which products and services will resonate most with customers, in order to improve cross-selling and develop new product features and services.

It also enables banks to automatically track user behavior patterns and apply the subset of AI called natural language processing (NLP), to understand the intent behind interactions such as those occurring through online chat, to deliver more personalized and contextualized interactions.

A Time for Change
Open banking, artificial intelligence, big data and the digitization of the consumer experience all signify the emergence of disruptive, yet exciting times for the financial services industry. And while change inevitably brings opportunity, tapping into it requires boldness, a certain strategic prowess – and very advanced technology.

At Amdocs Mobile Financial Services, we're continually engaged with our customers to understand which capabilities they need to stay ahead of the competition. As such, we continue to add new, advanced functionality to our platform in order to enhance its robustness, while ensuring it provides control and flexibility, and accounts for risk at all times.

And to enable our customers to fully tap into the open banking opportunity, it also incorporates advanced AI to enable them to identify growth opportunities, better understand their customers, and deliver contextual digital engagements with every customer – in every interaction, over every channel and on every touch-point.

To learn more about how Amdocs Mobile Financial Services can help your organization tap into the open banking opportunity and stay ahead of the competition, we invite you to reach out and schedule a quick chat with us or a demo at your convenience.

Summary
How artificial intelligence is driving innovation and solving key challenges for banks
Summary
How artificial intelligence is driving innovation and solving key challenges for banks