3 Places to Start Your Automation Journey: Insights from Angela Logothetis
What surprises will automation enable in the years to come?
Automation is critical for communications service providers (CSPs) to reduce costs, manage the complexity and scale of hybrid networks, and move to not just the cloud network of the future, but the operations of the future. We call this cloud-like operations. Advanced software capabilities enable CSPs to manage the network in a highly automated way with intelligence and learning.

Think of the levels of automation that Amazon Web Services has achieved – digital interaction of the customer to the data center, and highly automated data center operations. Now imagine doing this for telecoms networks.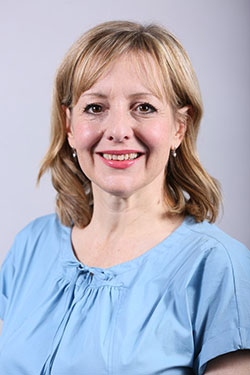 Angela Logothetis, CTO, Amdocs Open Network
Are we ready for a largely automated network?
CSPs cannot wait for the future to start automating. Automation will not happen overnight – it will be a journey of many years. However, it is crucial that CSPs define a vision (end state) of cloud-like operations and start the journey now. Why now? Because CSPs are under increasing pressure to reduce costs and manage the increasing complexity of the networks of today. Also, because CSPs need to put in place the technology platform, the ecosystem, and the process for incremental automation to be ready for the networks of the future.

It's not just a technology shift, but a mindset change. It involves educating the workforce to understand how automation allows them to focus on other, more considerable complexities.

Starting now prepares for the future, but also provides business value in the meantime. It's less critical where exactly CSPs start with automation, but they must get started today if they are in the race for 5G.
Why is that?
The size of 5G will be 10+ times the size of 4G networks. When you add in IoT devices, you are looking at a network with an input-output 100 times greater than today. 5G will be orders of magnitude more complex – virtualized and dynamically changing, many more end-user device types, many more network functions from many more vendors, and multiple bands of spectrum, including shared and dedicated spectrum. Automation is key for:
Managing the size and complexity of the 5G network
Creating the agility needed to keep up with future 5G services
Delivering the cost efficiencies that CSPs need from 5G.
Where do you recommend CSPs start their automation journey?
I see three ways for CSPs to get started on automation:
Guiding the operations of the network of today: Every CSP has tremendous cost pressures, and operational automation can deliver in-year savings for the networks of today. As an added advantage starting to automate the network of today places the CSP in a good position for the networks of the future. For example, CSPs could automate 4G, so by the time they are ready for 5G, full attention can be paid to it.

Automation operations of the hybrid network: Over the next few years, a coexistence between physical and virtual networks will pose an operational challenge. Automation will enable operations to manage in a hybrid world efficiently.

Launching a new network with automation from day one: Automation around areas like 5G, SD-WAN, and IoT should occur immediately. CSPs shouldn't introduce new technology, and then continue to manage the network in a traditional way.
Summary
In this Q&A, Angela Logothetis, CTO, Amdocs Open Network, explains why automation is critical for the 5G era.
Summary
In this Q&A, Angela Logothetis, CTO, Amdocs Open Network, explains why automation is critical for the 5G era.