The missing piece of the puzzle?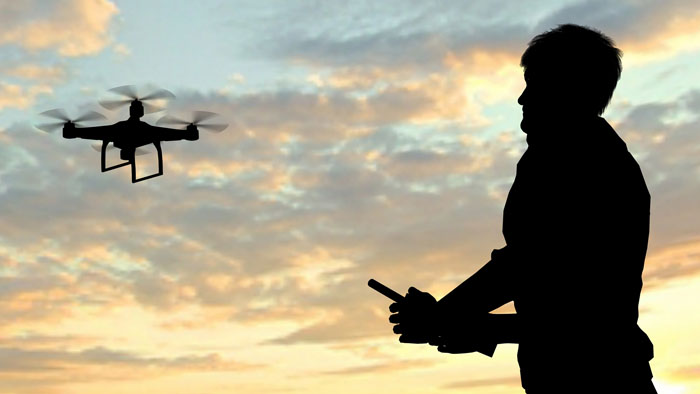 It's time the machines ran the network themselves

For communications providers, one essential missing piece from their network jigsaw puzzle has to be artificial intelligence (AI. AI can make the biggest impact in operational automation: letting networks run themselves. Instead of spending substantial amounts on managing, maintaining and fixing them, networks could become "self-healing". But carriers are only just starting to think about automating their networks.
Letting the network run itself

To date, network operations have been semi-automated at best. Though more and more functions have moved onto software platforms, it has made little sense for many operators to automate these functions, when there was still a large physical network that required manual configuration and servicing.

However, NFV/SDN virtualization converts much of the physical infrastructure into software. And within a virtualized network, there is little need for so-called truck rolls – sending out engineers to configure, repair or service equipment. This opens an unprecedented opportunity to automate networks 'end-to-end', enabling them to take care of themselves.

The costs savings and the flexibility NFV/SDN brings to creating and provisioning services ('service agility') are well documented. But the technology can only come truly into its own once network and service operations are automated. Not only that, but operational automation is so vital that the business case for NFV/SDN will crumble without it.

And yet, neither vendors, nor service providers or the standards community have paid much attention to operational automation so far, preferring to focus on service creation instead.
AI could play an important part in changing this.
How AI fits into the picture

A telecoms network generates billions of data points daily. Level 3, the global carrier, registers more than 50 billion network events every day, including faults, security threats and performance alerts on issues such as latency, loss and jitter. Some events require action but much of the data is noise.

So far, it has fallen to rules engines within network assurance systems to sift through all this data before it is reviewed by network operations staff to figure out what to do. With the bulk of analysis being done by a person, these systems did not have to be very accurate; they just had to provide a first layer of analytics.

This is different in an automated NFV/SDN network, where the network orchestration platform – for example ONAP – needs a highly accurate feed of data and instructions to execute.

This is where AI and machine learning come in. AI algorithms monitor the behaviour of the network and detect events that require action. Machine learning then steps in to analyse the events and come up with solutions, using a database of past events. Those decisions are then implemented automatically by the orchestration platform. For example, when the AI engine detects latency or a security threat on the network, ONAP can trigger an automated 'fix' to the problem.

A process which typically take hours – for instance allocating extra bandwidth to reduce latency – can instead be completed in a matter of minutes. And because AI also picks up issues which a human analyst might have missed, it enables carriers to provide more consistent customer service levels.
While the benefits of AI-driven automation are evident, the question is how service providers can evolve from manual to automated operations?
The route ahead

The use of AI in NFV/SDN networks is in its infancy – as is virtualization itself. How AI engines will interact with automation platforms such as ONAP is still a work in progress.

What is clear is that the industry is looking to machine learning and AI to define automation 'on the fly'. The goal is for the automation platform to learn from past events, improve continuously and respond to triggers ever more independently.

Right now, this is easier said than done. Existing machine learning systems do not meet carriers' requirements in areas such as reliability ('six nines', 99.9999%), real-time processing and scalability.

That said, no matter how much machines can learn and how quickly they can do so, there will always be situations where even the best AI engine cannot replace a 'war room' of human expertise. This is especially true for rare or first time scenarios. So, while we can automate network operations to a considerable extent, they will never run entirely without human intervention.

However, even when the last resort is a person, AI and machine learning can assist with troubleshooting, for example by and picking out what 'war roomers' should investigate first.

AI and machine learning can therefore play a major part in the transition towards operational automation and help ensure that operators reap the rewards of their investment in NFV/SDN.

This blog by Angela Logothetis is taken from a full article which first appeared in Telecoms.com on May 17, 2017. You can read the full article here.

This blog is part of our ONAP Insider series, which takes you behind the scenes, offering a more in-depth look at the workings of ONAP, how it is changing business models, simplifying network design and untapping new business opportunities for service providers, content developers and end-users. Go to ONAP Insider.

Summary
For communications providers, one essential missing piece from their network jigsaw puzzle has to be artificial intelligence (AI).  AI can make the biggest impact in operational automation: letting networks run themselves. Instead of spending substantial amounts on managing, maintaining and fixing them, networks could become "self-healing."
Summary
For communications providers, one essential missing piece from their network jigsaw puzzle has to be artificial intelligence (AI).  AI can make the biggest impact in operational automation: letting networks run themselves. Instead of spending substantial amounts on managing, maintaining and fixing them, networks could become "self-healing."