100 Smart Cities…in India!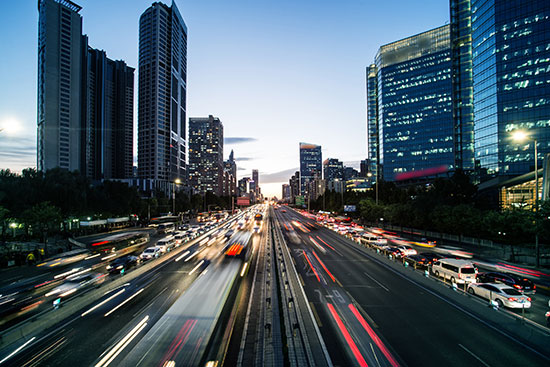 Last week I was in New Delhi, a city of contradictions. It wasn't my first time there, nor will it be my last. But out of all my visits to India, this one was the most inspiring.

The reason I visited New Delhi was to present at the 4th National Summit on 100 Smart Cities in India. The smart city project, also known as the 'Smart City Mission', is a 5-year program announced by the Indian government in 2015 whose mission is to develop select Indian cities across the country, making them citizen-friendly and sustainable. A budget of $14 billion was allocated to fund the program, with the remainder of the required funds expected to come from the Indian states (circles), urban bodies and the consortium they form with corporate entities.
Smart Cities Around the World
Smart cities have been in planning and on the minds of many across the world for years. For example, Alphabet Inc.'s urban innovation company, Sidewalk Labs, chose a deserted area in Toronto as its first ever
smart-city project
to be built from scratch in 2020. Microsoft co-founder and philanthropist, Bill Gates, bought nearly 25,000 acres in the Arizona desert to
build a smart city
. And India refuses to be left behind.
GIFT city
is India's first smart city, built from the ground up. With every aspect of urban living pre-planned and a super modern infrastructure, GIFT city enjoys benefits that other cities can only hope for.
But what about already established cities, some which are even centuries old? Are they doomed to be left behind? Not a chance. There are a lot of smart cities initiatives, and many other cities are at the forefront of smart evolution. Major cities such as Copenhagen, Boston, San Francisco, London, Singapore and Montreal are competing for
their ranking
in the 'smart city index'. They already excel in hyper-internet connectivity, smart city infrastructure such as smart parking services or smart public transportation, while monitoring air quality and emission levels. And this is only the beginning.
Over the next 30 years, cities are expected to grow significantly, with a projected 50% growth in population since 2000. At that point, almost 70% of the world's population will be urban. Cities must be prepared to be able to provide all the services that their residents will be demanding, and to cope with the strain put on their limited resources.
Sustainable Planning for Smart Cities
One of the main aspects of the smart city infrastructure is transportation. Today, 73% of the world's population spends an average of over 90 minutes on the road each day, and congestion is expected to increase with the growth of cities and the number of commuters travelling in and out of the city. The basic 'civil' right to move around effectively is under significant pressure. Combine this with current social trends such as shared rides, which are expected to reach 25% of the total mobility in cities by 2030
1
, or mobility as a service and the technological advancements around autonomous, connected and electric vehicles. Although progressing at different speeds, it is clear that the city as we know it is in the midst of a revolutionary transformation process.
All of these changes rely on a communication infrastructure as the backbone, as well as the ability to gather data from endless sources and analyze it intelligently, deducing relevant actionable insights and building out the civic experience. Last but not least, effective monetization is imperative to fund and continuously improve services to city dwellers.
Amdocs is a market leader providing solutions and services to telecommunication and media companies of all sizes across the globe to support digital transformation. In this regard, Amdocs is perfectly positioned to support the smart city revolution globally.
Interested in learning more about smart cities?
Contact me
to start the conversation.
1 McKinsey, Morgan Stanley, Roland Berger BCG, Tech Crunch, Strategy&, public sources, team analysis).
Related Blogs
Summary
Smart city initiatives are gradually maturing to execution phases around the world. Read on to discover how India is promoting 100 smart cities to positively impact citizen lives by year 2022.
Summary
Smart city initiatives are gradually maturing to execution phases around the world. Read on to discover how India is promoting 100 smart cities to positively impact citizen lives by year 2022.