3 Key Ingredients for Delivering Outstanding Digital Experience to Today's Demanding Customers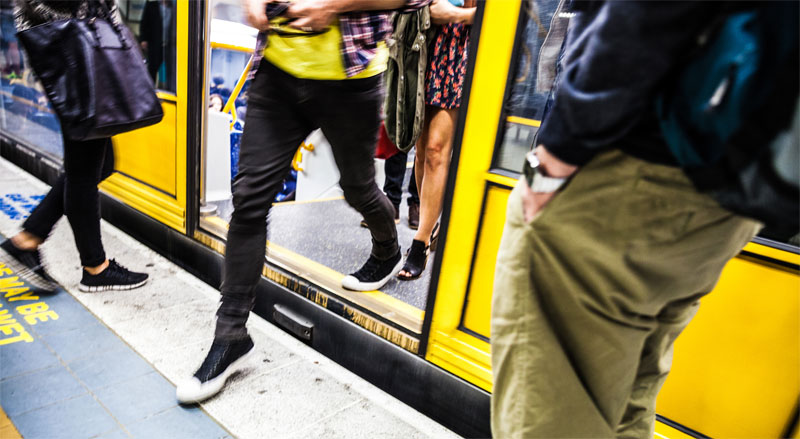 Slowing subscriber growth and flat-to-declining average revenue per user (ARPU) is making profitable growth challenging in many markets. Given the high level of market penetration, the probability of onboarding first-time subscribers is low. So delivering a differentiated and memorable experience is a must-have for service providers, as is maintaining the existing customer base and increasing customer stickiness and ongoing satisfaction.
It's all about connecting with digital lifestyles
To keep up with ever-growing customer demands and expectations, service providers need to intuitively understand, and even anticipate, customer needs. They must adapt engagements and offers to address these needs – in real time. They need to effortlessly and automatically improve customer experience and dynamically manage the product catalogue to drive upsell/cross-sell revenues.
But achieving customer experience greatness in today's complex, digital world has become a daunting task. A growing number of new service channels (chatbots, virtual agents, robots, etc.), emerging technologies (e.g. cloud, 5G), and sophisticated services (e.g. connected home and connected car services) is being introduced all the time.
What today's super-informed, hyper-demanding digital customers need from their providers are not bells and whistles. Instead they need personalized and contextual customer experiences that are intuitive and seamlessly connected with their digital lifestyle.
So how can this be done?
A Day in the digital life of Amanda
How contextual and real-time offers come together
Amanda is getting ready for an important business trip. While she's packing, she turns to Alexa, her trusty personal assistant, to complete some last-minute preparations such as online check-in. Alexa and her digital service provider are one step ahead. Namely, the provider 'knows' that Amanda is travelling and what show she streams the most. The provider delivers this 360˚ customer view to Alexa along with information for a real-time offer that is contextual and personalized, i.e. a roaming package that includes content streaming – so Amanda can watch her favorite show while on the road.
Retargeting with proactive journey management
Amanda says she needs to think about it, and now that she's done packing, she has some down-time and goes on Facebook to catch up with her friends. The service provider, enabled with advanced digital capabilities for proactive journey management with retargeting, places a sponsored post on Facebook with an offer that is tailored to Amanda's context. The ad for a roaming package with content streaming, naturally, is perfect for her, so she clicks for more information. A chat session with a virtual agent begins through the service provider's Facebook Messenger app. With the chatbot's assistance, she signs up for the package.
The seamless hand-over from bot to live agent
Amanda's so happy about the experience -- and the offer -- that she wants to share it with her colleagues with whom she's travelling. But, when she asks the virtual agent if this is possible, this is a question the chatbot can't answer. The engagement then is seamlessly and automatically forwarded to a live agent at the engagement center – without Amanda even noticing the difference.
360˚ view of customer journey for intelligent conversations
The live agent has instant access to the full engagement history, and without Amanda having to repeat anything – he answers her question.
Intelligent customer journey continues
On the following day, Amanda's service provider picks up on the fact that she's at the airport and sends her a friendly reminder to set up the roaming package. Amanda goes into the provider's app and sees that everything is personalized and configured to just what she needs. And, with just a couple of taps, she quickly — and easily — gets it all done.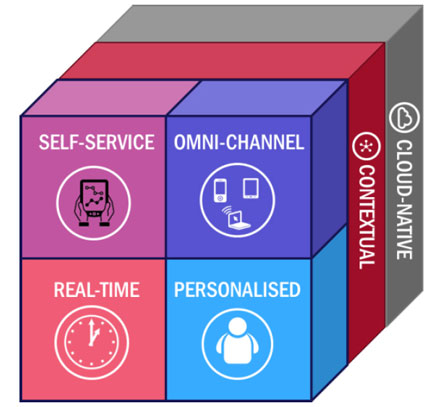 Key characteristics for consideration to enhance customer experience (Source: Analysys Mason, 2018)
The 3 ingredients
Sound far-fetched?
In fact, this kind of unmatched digital customer experience is completely within reach. And the three key ingredients that can enable a service provider to enhance a customer`s journey with an intelligence-driven digital experience are:
An open microservices-based platform that can accelerate the launch of digital services and features that are independent but connected, and do not require an overhaul of existing systems and processes; Data analytics and artificial intelligence for driving the next best action and ensuring engagements take place on the optimal channel for the customer

A dynamic product catalogue for adapting to customer needs in real time and proactively making next best action recommendations for both care and commerce
Learn how you, too, can deliver exceptional digital experiences.