4 Quick Takeaways from TM Forum in Nice: Google, Gambling and Sentiment Analysis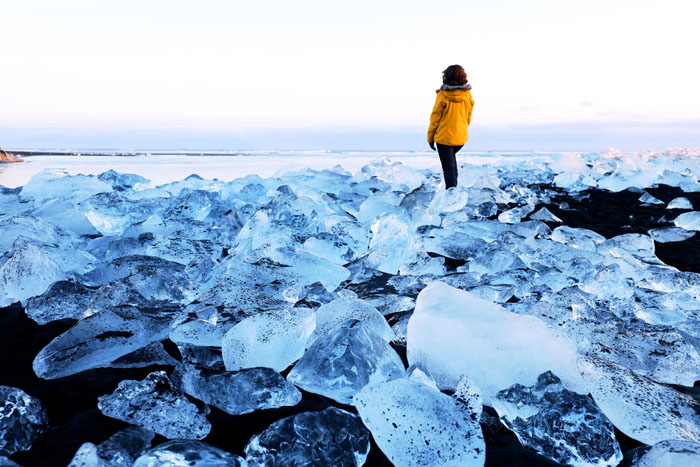 As always, there couldn't have been a prettier venue then Nice for the recent TM Forum event. While the setting between the azure Mediterranean Sea and the soaring Alps felt timeless, the sentiment inside the conference was one of industry change — big change. Here are a couple of quick takeaways from the 3-day event:
1) Service providers aren't asking whether it's worth going digital, but how. We're past the stage of explaining the benefits of such a transformation. This entire conference revolved around what practical measures exist for CSPs to best achieve their digital goals. So if you haven't internalized this information yet, now is the time.
2) How would you place your bet? The spirit of the nearby Monte Carlo Casino was definitely in the air at the event. At the Executive summit, C-level representatives of the world's biggest telecom companies were asked to place poker chips on services they would like to develop. In the beginning of the exercise, they spread their bets thinly over many fields. Later, they piled them up on just a few specific areas. Which ones? Customer relationships, intelligence and data; and people within the organization. Why? Participants realized growth requires prioritization and these specific areas were the key to unlock other areas of growth. Telefonica and Three Ireland, two service providers that underwent transformations partnering with Amdocs spoke in this vein about their experiences vamping customer relationships, intelligence and data.
3) Users speak to a growing number of devices like smartphones and smartwatches. Can we detect sentiment in their speech to improve interaction with them? That was the question posed by one of the more interesting catalysts showcased at the conference in Nice. The catalyst, championed by Bell Canada in collaboration with Amdocs, Microsoft, Beyond Verbal and CallVU, uses artificial intelligence to identify the feelings of users talking to devices: joy or disappointment, surprise or boredom. Once identified, this information could help cue the next level of engagement, saving time and money. For instance, a customer whose voice sounds irate might be routed a different way at a contact center than one that isn't. Clearly, this kind of technology has great promise and will likely be a part of customer relations in the future.
4) Does customer satisfaction comes before monetization? One of the questions a Google executive was asked: Is Menlo Park's end game to become a telecom provider itself? After all, Google is invested in Project Fi, a wifi service; Fiber, broadband infrastructure; and Pixel, phone hardware. The Google guy at the conference demurred. Instead, he repeated the formula that made his company great: customer satisfaction comes before monetization. In other words, making a profit takes a backseat to building a great product. For CSPs, this represents a fundamental shift in thinking. Many were built on turning profits first, or at least fairly fast after initial investment. Having years go by without breaking even is a new and scary proposition. Yet it was widely agreed that this is the new reality. Of course, not everyone can afford the sort of moonshots that Google is famous for. Still, if Telecoms are to beat the competition, they have to enter the mindset of a startup — whatever that entails.
Summing up the conference in Nice, it was apparent service providers had long passed the tipping point on their digital journeys. Many CSPs are busy placing bets on which new digital service will yield the greatest dividends. And like with any gamble, it'll be exciting to see which ones pay off the most.
To learn more about Amdocs Digital Experience Solutions visit our website or contact us at digital@amdocs.com.
Author: Dayana Nevo leads the marketing for Amdocs Digital Experience Solutions, focused on enabling CSP to DSP transformations, enabling a contextual omni-channel experience over the entire customer lifecycle.
Summary
Service providers are placing their bets on services that will yield the greatest dividends
Summary
Service providers are placing their bets on services that will yield the greatest dividends