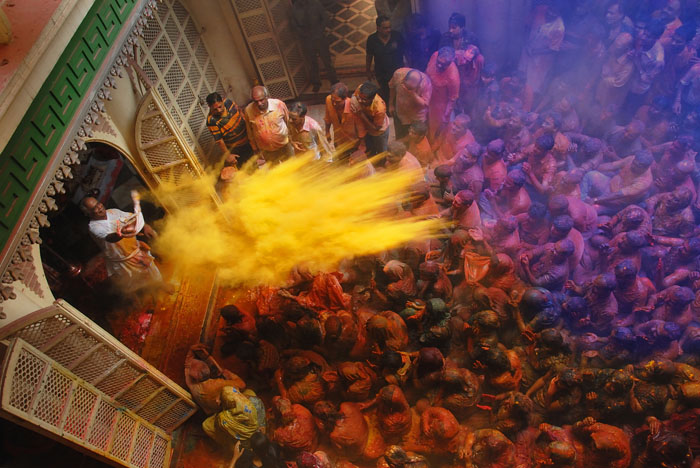 Nearly every night, my friend Erica puts her two young children kids to bed. By eight, she's read them a story, tucked them in, gotten them water, walked them to the bathroom, tucked them in again, and turned off their light. With the house quiet, she sits on the couch, and unwinds while watching TV on her tablet. Over the past few months she's been catching up on Grey's Anatomy, and now that she's just about caught up to season 13, Erica is looking for something new to watch. Which brings us to contextual digital engagement.
If her service provider is paying attention, it knows that Erica turns on her tablet every night shortly after 8. It knows that she likes Grey's Anatomy, and it knows that she will be looking to subscribe to a new show soon. The service provider is in the perfect position to recommend her next entertainment option. Using artificial intelligence, it should be able, looking at her past viewing history, to determine whether to recommend another Shonda Rhimes series, a medical drama, or some other entertainment package to help Erica unwind. It can be the perfect contextual digital engagement.
Service providers have other opportunities to maximize the moment. A few weeks ago, while prepping for a trip abroad, I went to my service provider's Facebook page to find out what my data and voice options were while I was away. I engaged with a chat-bot, who asked me about my travel dates and places I would visit, before giving me a link explaining generic travel packages. It's a good first step in terms of AI engagement, but it left me wondering if my service provider really understood my digital habits, and wouldn't it have been possible, utilizing all the data at their disposal, to propose a custom fit travel package to meets my data needs? We were in the moment, and we just didn't go far enough.
Bouygues Telecom is one service provider who has recognized the value of these contextual digital engagements. Marion Sanglé-Ferriere, Head of Customer Base Management at Bouygues Telecom, says it allows Bouygues to "address each customer with a contextual marketing offer in real time." These contextual engagements drive revenue and reduce churn, according to Sanglé-Ferriere, as well as increase engagement with the customer.
Learn more about how contextual digital engagements can help drive your marketing efforts
Author: Roni Dvir is a Digital Intelligence marketing manager at Amdocs, and has more than 20 years of experience in B2B marketing and business development.
Summary
A contextual digital engagement could help consumers relax at the end of the day
Summary
A contextual digital engagement could help consumers relax at the end of the day