How does the Communications Service Provider of today become the Digital Service Provider of tomorrow?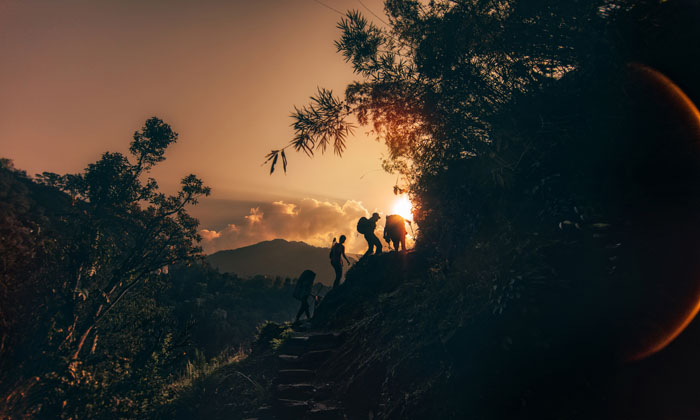 Next week at TM Forum Live in Nice, France (May 15-18) Amdocs, along with our partners BearingPoint, Bell Canada, Beyond Verbal, CallVU, ESRI, Microsoft, NTT, Orange, and Symantec, will be showcasing two proof-of-concept Catalyst projects:
Sentimental Applications and Humanization of technology, championed by Bell Canada. Partners include Beyond Verbal, CallVU and Microsoft.


Connected Citizen showcasing "Life in a Green, Clean, Smart City." This project is led by Orange and NTT Group and has partners including BearingPoint, ESRI, and Symantec.
Cognitive intelligence at its best
Bell Canada is championing a project to demonstrate how cognitive intelligence can help a communication service provider (CSP) better understand its customers in real-time. The Catalyst demonstrates how CSPs can integrate customer data, add an intent-based layer that dynamically interprets data, and incorporate the data with real-time user sentiment analysis. This will facilitate CSPs building better relationships with their customers in real-time, as they analyze and react to the customers far more accurately and far faster – delivering true proactive care that provides the customer with next best action or offers.
Furthermore, the Catalyst will enable new engagement modes for improved resolution rates, from chatbots and call center interaction, including automated topic detection, categorization and visual interactive voice responses (IVRs) that is included in a support platform guiding inbound callers, to a web-based support experience – personalizing the support journey for customers.
Amdocs is managing the Catalyst and is facilitating the integration between partners while providing the telecoms-specific intent-based layer, knowledge, and expertise. The work will demonstrate several human engagement models, involving cognitive intelligence, which service providers can take advantage of to personalize customer support based on the real-time sentiment of the user interacting with the system.
Amdocs' involvement also includes a combination of synonym, semantic and sentiment (S3) analysis which is key to understanding the customer's needs. This uses word-webs and natural language processing (NLP) to pave the way for synonym and semantic understanding. Amdocs will develop cognitive open APIs which will mean a CSP can dynamically offer their customers next best action, proactive care, and offers in real-time and recommend actions that are most suited to the customer's persona and emotional state.
Bell Canada sees this as having the potential to offer service providers the ability to understand, in real-time, the emotional state and rationale of the customer – are they angry, frustrated, excited, or happy – and offer them the next best action or offer that's right for them.
Sentimental analysis is therefore a fundamental next step for service providers in becoming a true intelligent Digital Service Provider (DSP) and embrace cognitive intelligence in many forms, including chatbots, engagement centers and self-service apps.
Lead a smarter life
Orange Group and NTT are championing a second Catalyst project at TM Forum Live involving Amdocs called 'Smart Life: My Home, My City, My Planet' in collaboration with partners including Symantec, BearingPoint and ESRI. This Catalyst will focus on the creation of a new service provider business platform for delivering innovative and secured smart services to improve the quality of life and safety of all citizens.
Amdocs' contribution is our advanced revenue guard analytical and cyber fraud capabilities, which address some of the key challenges of a smart life/IoT ecosystem. This covers verifying a subscriber's identity when they join a service, to preventing possible equipment theft, unauthorized usage and unauthorized access. Other challenges concern dealing with situations caused by human error, such as auto-detecting when a user forgets to turn off electrical appliances in the home. The Catalyst participants have already unveiled and demonstrated a fully functioning prototype – a comprehensive and easy-to-use IoT digital service on a single platform. The prototype takes into account the product's full lifecycle, from the point of sale through subscription, configuration, and customer usage and bill payment.
By learning the user's account history patterns and analyzing new information, the solution improves its abilities to identify user error and system malfunctions that might result in loss of revenue over time raising red flags when necessary. For example, revenue guard might detect an unusual pattern relating to a customer's account. If it fits into behavior that correlates with other users it may not take action. However, if the action does not fit a familiar pattern, the solution might choose to bring the case to the attention of the customer or provider for resolution. Yet another example of cognitive intelligence enabling digital transformation in the communications industry.
Today, if you ask any CSP what its biggest challenge is, they'll say it is digital transformation. The vast majority want to digitally transform their business to grow their share of their market. While they recognize this need to change, a lack of a clear strategy often prevents them from realizing the benefits. Yet, in a converging digital world, communication providers must be able to join the dots, embrace technology to achieve greater efficiencies, and drive down costs, but more importantly to help them better serve customers.
This will enable today's CSP to become the DSP of tomorrow – allowing them to make this leap in reality.
Interested in seeing these Catalysts come to life at TM Forum Live! in Nice next week? Check out the agenda and register to attend.
Author: Jonathan Kaftzan is responsible for defining, creating and implementing the marketing and business strategy, thought leadership, and roadmap for Amdocs' Digital, Intelligence & BSS solutions. When he's not exploring our digital future, Jonathan regularly heads out to sea, where he is a certified international yacht skipper and instructor.
Summary
TM Forum Live should be a great Catalyst for innovation
Summary
TM Forum Live should be a great Catalyst for innovation