Key Capabilities Required for Taking on the Digital Transformation: Step by Step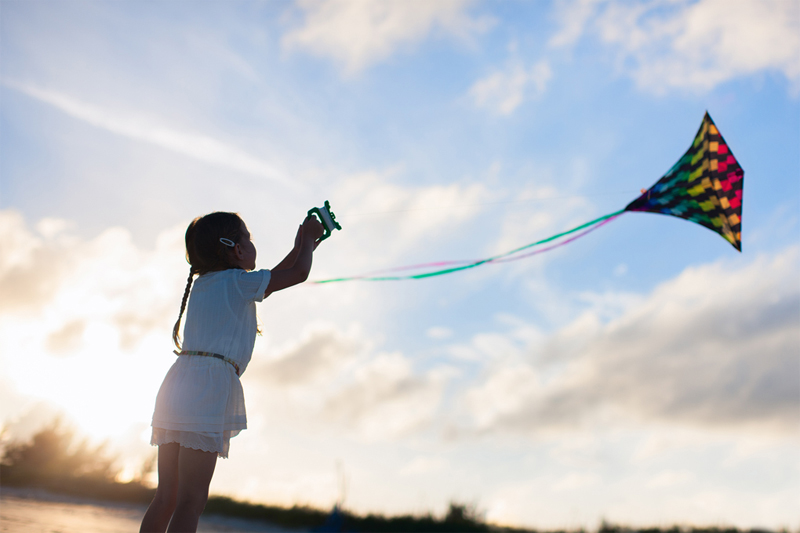 At the heart of any digital strategy and transformation is the customer. Every service provider understands that today's customers expect no less than the superior experiences that the digital world can provide.
It is a simplified experience that is contextual and consistent across all touchpoints, applications, and devices. It is intuitive, aligned with customer desires, needs, and channel preferences. With over the top (OTT) players delivering on these needs (and often outperforming them) – service providers are seeking a customer-first transformation to keep up.
Service providers need a simple and expedited means for reaping the benefits of an impactful digital transformation, without replacing critical back-end systems and overturning countless internal processes.
Quick Wins with Digital Augmentation
While some service providers are digitizing all their care and commerce channels and processes, others are taking it step by step. Either way, everyone along this transformation journey, at one point or another, and likely more than once, is faced with a need for 'quick wins.'
It could be a specific feature that simplifies an in-app experience, or an agent interface that decreases handle times at the contact center.
Whatever the impetus may be, this is where digital augmentation comes in. Namely, this is a process that enables service providers to focus on one channel, service, or feature at a time.
The Mobile App
For example, let's take a look at a mobile operator who wants to give subscribers greater control with a mobile app that enables multiple means for payment, and which offers numerous self-care features such as reviewing bills, changing plans, or upgrading a device.
All of this would need to be possible while ensuring that the user experience is seamless from the app to additional channels, and is simple with a minimum number of clicks to make desired changes.
While this is a specific and focused digital need, the solution that can make this happen necessitates a less than simple alignment of the desktop and mobile business. How to overcome this challenge? We'll get to that in a moment . . .
The Retail Store
Consider another case. This time, a wireless provider, who is also focused one channel – the retail store. Namely, the provider believes that it can increase in-store conversion rates by empowering agents to deliver personalized engagements with targeted offers, as well as by converting care issues into upsell opportunities.
Again, a focused need on one specific channel. Yet, this too is a need that can only be addressed by integrating multiple back-end systems and simplifying telco processes that are typically complex. Moreover, it requires delivering a 360˚ view of the customer to every agent, with all the relevant information along with guidance for the next best offer and the next best action.
So, what's the secret to enabling quick wins with digital augmentation?
The 5 Key Ingredients for Digital Augmentation
When seeking a solution for the most expeditious, IT-headache free, yet effective path to digital augmentation, there are five must-have ingredients. And, with these ingredients in place in one digital enablement platform – this kind of transformation and many quick wins along the way, are completely within reach.
Namely, an enabling platform is one that has/is:
BSS system-agnostic, so it can be implemented with any existing BSS infrastructure;

A microservices based architecture that enables providers to launch as many or as little services at a time, at their own pace – accelerating time to market;

Open and cloud-native to enable changes on-the-fly, and which can be implemented across all channels immediately, and without the IT overhead;

Channel specific solutions to serve and connect all possible channels, including self-service web and mobile, social, retail stores, customer engagement centers, and chatbots; and

Pre-integrated telecom business intents and processes that span functional domains using a common data-model to streamline the launch and maximize the impact of telco-centric initiatives and processes.
DigitalONE in Action
DigitalONE from Amdocs features each of these capabilities and is enabling service providers all over the world.
Mtel, Bulgaria's leading provider of mobile, fixed, broadband, and IPTV services, for example, selected DigitalONE for retail insertion, i.e. to transform the digital commerce and care experience of its more than four million subscribers through its 200+ retail stores.
With the Amdocs platform, Mtel can provide its service agents with an omni-channel, widget-based digital experience that includes visual web representations of the customer context, regarding where they are on their care and commerce journey.
Furthermore, by modernizing its retail engagement capabilities, as based on Amdocs' business process best practices and experience with intelligence-driven customer journeys, Mtel will be able to make changes quickly and easily utilizing DigitalONE's unique build once, deploy many times widget toolkit.
With this enhanced business agility, Mtel can quickly deploy new capabilities to enhance the customer experience across all of its customer engagement channels.
Learn more about how Amdocs DigitalONE can help transform your customer engagement capabilities with intelligence-driven, contextual and tailored digital experiences.