Leaping ahead into the digital revolution: agility as a key to digital transformation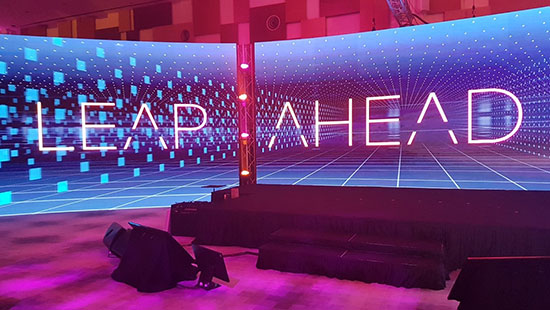 Welcoming the Largest Service Providers in APAC to Leap Summit
I always get excited about the opportunity to attend a major industry event. And the experience is just that much more amazing when your own company is the host. At the Leap Summit in Singapore, the mission was to further consolidate our relationship with our customers, partners and major industry stakeholders – and close to 200 guests joined the party. These included representatives from 100 of largest service providers in APAC, over 40 Amdocs partners and more than 20 key industry analysts.
Covering the event for regional marketing, I was tasked with documenting some of the highlights that occurred over the two packed days of discussion, debate and plenty of positive energy.
HIGHLIGHTS FROM THE LEAD SUMMIT: DIGITAL AGILITY IN THE SPOTLIGHT
Senior research VPs from analyst powerhouses IDC, Frost & Sullivan, Ovum, Gartner, Analysys Mason and Canalys began with an interactive dialogue around the business imperatives of our recently launched AmdocsONE solution set, which will enable communications service providers to accelerate their continuous digital transformation. These imperatives include:
Deliver Superior Customer Experience
Entertain Your Customers & Leverage Partners
Enable the Enterprise & Connected Society
Evolve to a Service-Driven Network
Drive Operational Excellence
Live Stage Panel at the Leap Summit: Digital Agility is Key to Meeting Today's Customer Journey Requirements
Later, Amdocs' CMO Gary Miles hosted a live stage panel, modeled on Saturday Night Live, where he introduced Astro COO, Swee Lin Liew; Globe CEO, Ernest L.Cu; MTS's VP marketing, Viacheslav Nikolaev; and SingTel CEO, Chua Sock Koong, who shared key strategic initiatives for responding to today's complex customer journey requirements in the communications and media industry. A recurring theme was the challenge to avoid becoming obsolete and irrelevant to customers – for example, as data plans keep evolving to all-you-can-eat type plans, innovative ways must be found to uncover new revenue streams. Some smart initiatives that telecommunications service providers are already exploring to address this include online ticketing, electronic wallets and intelligent shops – including using live bots and crowd analytics to upsell the customer base. A common thread was the focus on feeding the demand for personalized digital experiences through multi-channel digital encounters that leverage artificial intelligence, virtual reality and augmented reality in the telecom and media industry.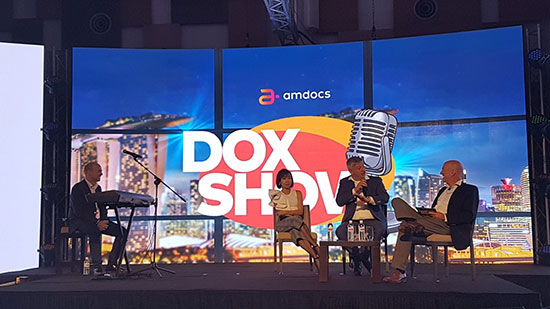 5G and Content Monetization
Overall, as telecommunication and media service providers increasingly look beyond their traditional market of providing connectivity (the fresh AT&T-Time Warner merger was on everybody's lips), content monetization was a very hot topic. Head of Amdocs Media, Darcy Antonellis and EVP APAC at Warner Bros, Marc Gareton discussed how understanding viewership data is a key strategy for the content lifecycle, and how for this, data insights are critical.
5G network monetization was also raised in a joint keynote by VP head of NFV at Amdocs, Oren Marmur and VP technology strategy and planning at Bell, Petri Lyytikainen. They argued the case for network innovation as a means to gaining a competitive edge, including the crucial role played by the cloud. Oren also explained how ONAP, which Amdocs helped develop and now serves as the de-facto industry standard for NFV/SDN, can help service providers evolve to an autonomous, customer centric mode of operations.
With the hard work over, participants were free to relax to live entertainment provided by saxophonist, singer, songwriter André SaxMan Brown and his Entrourage band, as well as mentalist Lior Suchard, who impressed the audience with his unique mind-reading skills.
The LEAP Summit left participants with much food for thought as they strategize to find the optimal path to embrace the digital revolution and provide customers with better experiences. But one thing for certain is that innovation, speed and digital agility will be solidly on their agenda.
Related Blogs
Summary
At the LEAP Summit innovation, digital transformation, speed and digital agility are on the agenda
Summary
At the LEAP Summit innovation, digital transformation, speed and digital agility are on the agenda