Minesweeper and Big Data in testing – The roadmap to 'Cognitive Testing' (Chapter 1)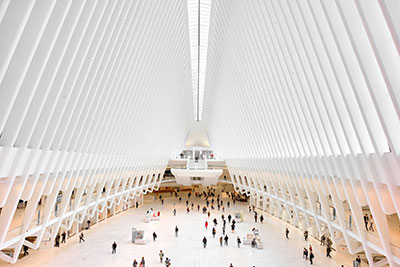 Thanks to Bill Gates' lack of budget for Windows Entertainment Pack, we got Minesweeper in the 90s. I spent my childhood loving the strict rules of this game and getting an adrenaline boost from the random tough choices I had to make. If you liked it, too, you will definitely relate…
We are constantly collecting data. We watch TED talks, listen to podcasts, browse social networks… We know how empowering information can be. IT systems across all industries have vast amounts of data in pre-production and production. Do you have systems that analyze data? Systems that provide you with recommendations for improvements?
In the digital era, testing must be fast, agile and intelligent. Data can help us achieve this goal. But let's face it: how much sand do we need to sift through to find what we're looking for? And where do we start in the "cognitive testing" journey?
The intelligence road starts with Big data and analysis. Testing data exists in many forms: defects, test cases, test scenarios etc... BI systems should analyze different sources of testing data to produce valuable reports with recommendations and predictions. This can give business an edge, whether starting a new project or an ongoing project requires an immediate improvement.
At Amdocs, our minesweeper is BEAT™ Analytics. It's your first step toward leaping into "Cognitive Testing". BEAT™ Analytics gives you the clues of the neighboring mines. As an industry leader, we have an extensive list of "red flags" for pre or post-production testing data. The failure statistics help us do risk-based testing, and while there were random tough decisions to make in Minesweeper, BEAT™ Analytics is different. Here you have a list of predefined and custom reports that give you precise analytics that guide you towards immediate actions in order to achieve the desired improvement.
Leveraging over 30 years of experience working with dozens of telco operators worldwide, we are able to benchmark testing recommendations with BEAT™ Analytics. Customers using BEAT™ Analytics benefit from predictive analytic reports providing insights about the expected number of defects, testing team performance, project burn down levels, areas that require maximum effort, business requirement coverage, project defect status, defect fix turnaround time, and RCA reports, to name a few.
Stay tuned for the next installments of "Cognitive Testing", where we'll walk through high-end technology such as AI, ML & NLP in testing.
Special thanks to Shay Cohen who contributed to this article.
Summary
How to analyze testing data for risk-based testing and give business an edge
Summary
How to analyze testing data for risk-based testing and give business an edge