On the Value of Transformation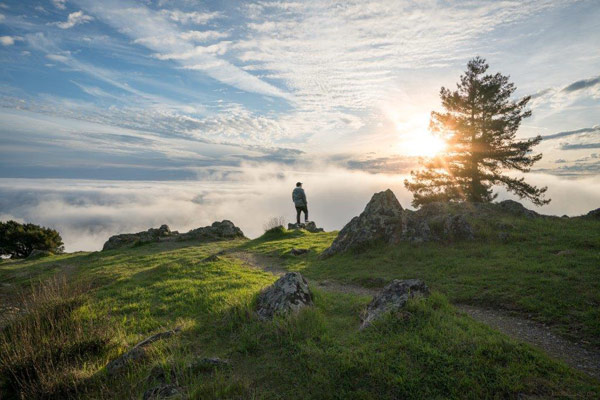 I consider myself very lucky that I get to do what I love. I love being a part of the digital revolution – being a part of the team that enables the game changers of our industry to lead us into the future. That is, partnering with the world's leading communications and media companies on how they can enable hundreds of millions of consumers around the world to experience their day-to-day in previously unimagined ways. It's inspiring to see how these companies, our partners, are shaping consumer realities in endless new ways.
With Amdocs taking an important role in many large digital transformations all over the world, our team is often sought out for sharing insights and lessons learned from our experience. For example, earlier this month, in its July 2017 issue of VanillaPlus Digital Transformation Insight, Frost & Sullivan sat down with Shannon Bell, our head of product management, strategy, and go to market for Amdocs Digital, to discuss her thoughts on the state of the digital transformation for service providers.
In that interview, Karl Whitelock, Global Director of Operations and Monetization Strategy at Frost & Sullivan's Stratecast practice, asked Shannon for her insights on the state of digital transformation for service providers. They discussed topics such as:
What should service providers consider when defining their digital transformation strategy?


With the digital transformation being a journey, what is the right transformation path to consider?


How does intelligence – insight gained from customer experience and network operations data – impact the strategy of a digital transformation journey?
Shannon provided a lot of very interesting and actionable insights, and I invite you to read the full article here.
But, as you probably know by now – my particular area of interest in everything digital – is the digital experience. That is, how can you transform the customer experience into a digital customer experience, so that you can improve CSAT, grow the top line, and decrease costs.
At the end of the day, I firmly believe that the digital experience transformation is exactly the kind of transformation that is within reach and can help you achieve your most strategic goals.
So, I too – went to Shannon, as the sounding board for digital insights. I'd like to share with you some of what she had to say.
On Improving Customer Experience
"This kind of transformation is by its very definition – customer-centric, it's all about the customer experience. Namely, it enables service providers to deliver an Omni channel experience to customers that is consistent and equally effective and satisfying, across all touch points, channels, and modes of communication — whether via self-service on their website or mobile app, or on social channels, at the retail store, or the engagement center.
It means that when customers are looking for content or services on your website, for example – and then go onto Facebook – they can get an ad with a personalized offer based on their consumption habits and current life-style needs. It means that when they call into the engagement center, the rep will know what they're calling about – and will save them the hassle and headache of having to explain.
This kind of contextual, personalized, Omni channel experience – can only happen with a digital experience transformation."
On Growing the Top Line
"A digital experience transformation can clearly help drive new revenue streams through multiple means – especially when intelligence comes into play. Namely, with artificial intelligence and machine learning – service providers can get a holistic, 360 view of the customer. This enables them to optimize marketing efforts with personalized promotional banners that they present through the company's app or on their website. This has been proven to greatly improve conversion rates."
On Decreasing Costs
"A digital experience also means improving the effectiveness of self-service channels. As I discussed with Karl in the Frost interview, most service providers have strategies to drive 80-90% of their engagements with customers through non-human interfaces by 2020. A digital experience transformation will enable them to achieve this and implement solutions such as intelligent chatbots that can adeptly and very effectively handle the kind of interactions that live agents handle today. This decreases the cost to serve by increasing self-service adoption rates, while improving the customer experience by decreasing response time and average handle times."
If you too want to get some expert advice on how a digital experience transformation can help you improve the customer experience, grow the top line, and decrease costs, I invite you to reach out to via LinkedIn.
Visit our website to learn more about Amdocs digital experience solutions.
Author: Dayana Nevo leads the marketing for Amdocs Digital Experience Solutions, focused on enabling CSP to DSP transformations, enabling a contextual omni-channel experience over the entire customer lifecycle.
Summary
Enabling the world of digital is its own special rush
Summary
Enabling the world of digital is its own special rush