Why an AI Maturity Assessment Is Critical for the Service Provider's AI Journey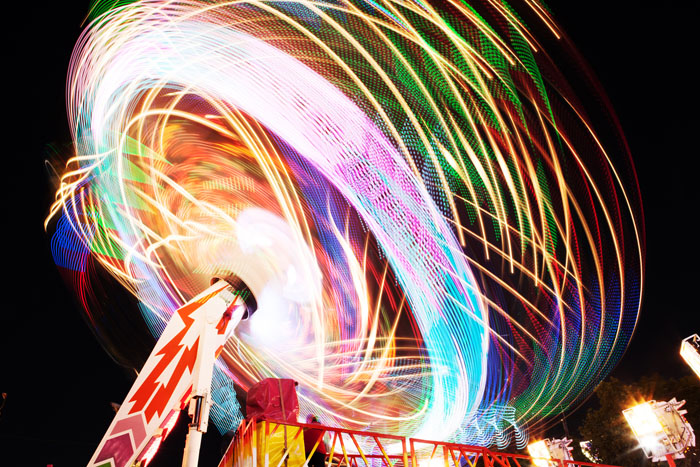 As service providers and telecoms of various sizes continue to invest heavily in securing customer loyalty and staying ahead in a highly competitive market, one of the key enablers for achieving these goals is artificial intelligence (AI).

There is no doubt, AI represents one of the biggest growth opportunities for multiple industries, and for communication service providers in particular. Those who leverage it with aptitude stand to make an innovative, meaningful, and quantifiable impact on the business.
AI, ML and Big Data for Better Segmentation & Personalization - The Competitive Differentiators Possible with AI
Among the many new capabilities that service providers can gain only with AI are:
Driving personalized customer engagements:
with offers and support that customers need most, delivered when they need them most, and on their channel of choice. The importance of personalization cannot be understated. According to recent
research
, 80% of consumers are more likely to do business with a company if it offers a personalized experience. And, according to an Accenture
survey
, 91% of consumers are more likely to shop with brands that recognize, remember, and provide them with relevant offers and recommendations; with 48% of consumers leaving a website to make a purchase on a competitor's site because the experience was poorly curated.
For more information on driving personalization for telecom customers, see our
Human vs. Machines: How to Stop Your Virtual Agent from Lagging Behind
.
Improving upsell/cross-sell efforts:
by combining artificial intelligence, machine learning, and big data analytics for greater segmentation granularity and for more effective next best action (NBA) and next best offer (NBO) recommendations.
Transforming telco customer care:
by guiding customer service agents with real-time customer data, and recommendations on how to tailor the care engagement to the customer's individual needs, accelerating resolutions and avoiding repeat calls.
Accelerating the AI Journey - Full Scale AI Deployments in Telecom Yet to Grow
Yet, with all of these benefits and opportunities for innovation, the number of full-scale AI deployments among service providers is still rather small, at just under 20%, according to
Ovum's ICT Enterprise Insights 2017/18 survey
. This indeed is surprising, considering the fact that those who hold back on AI, will likely get left behind and miss the bountiful opportunities that AI can bring.
Perhaps this phenomenon could be attributed to a great challenge that is associated with the service provider's AI journey. That is, it can be a complex task to arrive at an accurate understanding of where to invest in order to be able to move ahead with AI efficiently and effectively.
Accordingly, to help service providers create a focused action plan for accelerating the AI journey, Amdocs, in partnership with Ovum, has designed an assessment model that identifies the service provider's "AI maturity level."
The 4 Levels of AI Maturity
This model aims to support service providers in understanding where the organization's strengths are, and where there are gaps to be filled, so they can put together a practical action plan.
Towards this end, Ovum has identified four core phases of AI maturity:
AI Novice: still in assessment mode and has not started the AI journey;

AI Ready: able to move forward and implement AI, but still has issues that need to be addressed if to make further progress;

AI Proficient: made solid progress in the AI journey and has a reasonable degree of practical experience with AI and an understanding of how to leverage it – but there are still some gaps and limitations to be addressed;

AI Advanced: at the most mature developmental phase, possessing a good level of AI expertise and can demonstrate a proven track record across a range of use cases.
AI Maturity Model Pillars
In the AI maturity model each level is determined based on five core assessment pillars and associated assessment criteria:
Strategy: The strategy pillar examines the state and nature of a CSP's plan of action and road map to support AI.

Organization: how culturally and organizationally ready the service provider is to support AI and its effects on business transformation;

Data: the state and availability of data assets and analytics capabilities, as these are crucial for a successful AI deployment.

Technology: the different AI technologies and capabilities that are being leveraged and how the service provider has gone about implementing AI solutions;

Operations: where and how AI is being implemented across several core operational elements, including customer support, sales and marketing engagement, among others, in both a B2C and B2B context.
Each pillar has different parameters that should be evaluated in accordance with a set number of attributes. Once this evaluation process is complete, it becomes very clear what are the areas that are AI-ready, and which require more attention. To help CSPs further, we have crafted recommendations relevant to each AI maturity phase and across each core pillar.
AI Maturity Assessment Roadmap for Service Providers
To learn more about how to accurately gauge your own
AI maturity level
regarding each of the five main pillars, and how this can accelerate your AI journey, we invite you to download the whitepaper, "How to Achieve AI Maturity and Why It Matters: An AI maturity assessment model and road map for Service providers,"
here
.
Blog post by Roni Dvir, Product Marketing Manager, Digital Intelligence
Related Blogs
Summary
Those who leverage AI with aptitude stand to make an innovative, meaningful, and quantifiable impact on the business. An AI maturity assessment can determine how effective a service provider will be.
Summary
Those who leverage AI with aptitude stand to make an innovative, meaningful, and quantifiable impact on the business. An AI maturity assessment can determine how effective a service provider will be.