Digital Identity
Placing operators in the center of the identity economy
---
Welcome to the identity economy. As operators continue to launch new capabilities and services that deliver value above connectivity to their users, they're realizing that the rules have changed. Users expect a completely digital experience – from onboarding, to consuming the service itself, to completely digital self-service capabilities.
That market imperative resulted in User Lifecycle Management (ULM) – a platform that places operators in the centre of the identity economy, enabling digital service experiences across all service offerings (core, cloud/OTT) for any user that engages with the operator.
ULM delivers the power for operators to expand their service offerings, grow their user base, and differentiate across consumer and enterprise businesses.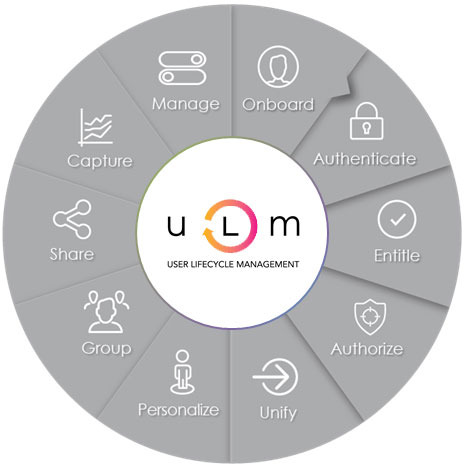 ---
Digital Identity at Liberty Global
See how Liberty Global and UXP Systems, an Amdocs company, are partnering around their "One Identity" project
---
Benefits
Empower Digital users

Enable digital identity-driven user interactions for prospects and existing users across the entire operator/user lifecycle

Support new services

Digitally broker cloud-based, value-added and premium services for B2C and B2B segments

Personalized user experiences

Individualized one-to-one interactions, personalized by historical user data, preferences and analytics

Faster time to market

Overlay & abstract legacy systems to innovate above them with systems of differentiation
---
---