Layout canvas
"Clients appreciate Amdocs' tech skills and delivery strength with a good track record of helping impact customer experience."
The HFS Horizons Report: The Best Service Providers for Retail Banks, 2023 assesses how well service providers are helping their retail banking clients embrace innovation and realize value.
The report evaluates the capabilities of 21 service providers across the HFS retail banking value chain based on a range of dimensions to understand the why, what, how, and so what of their service offerings.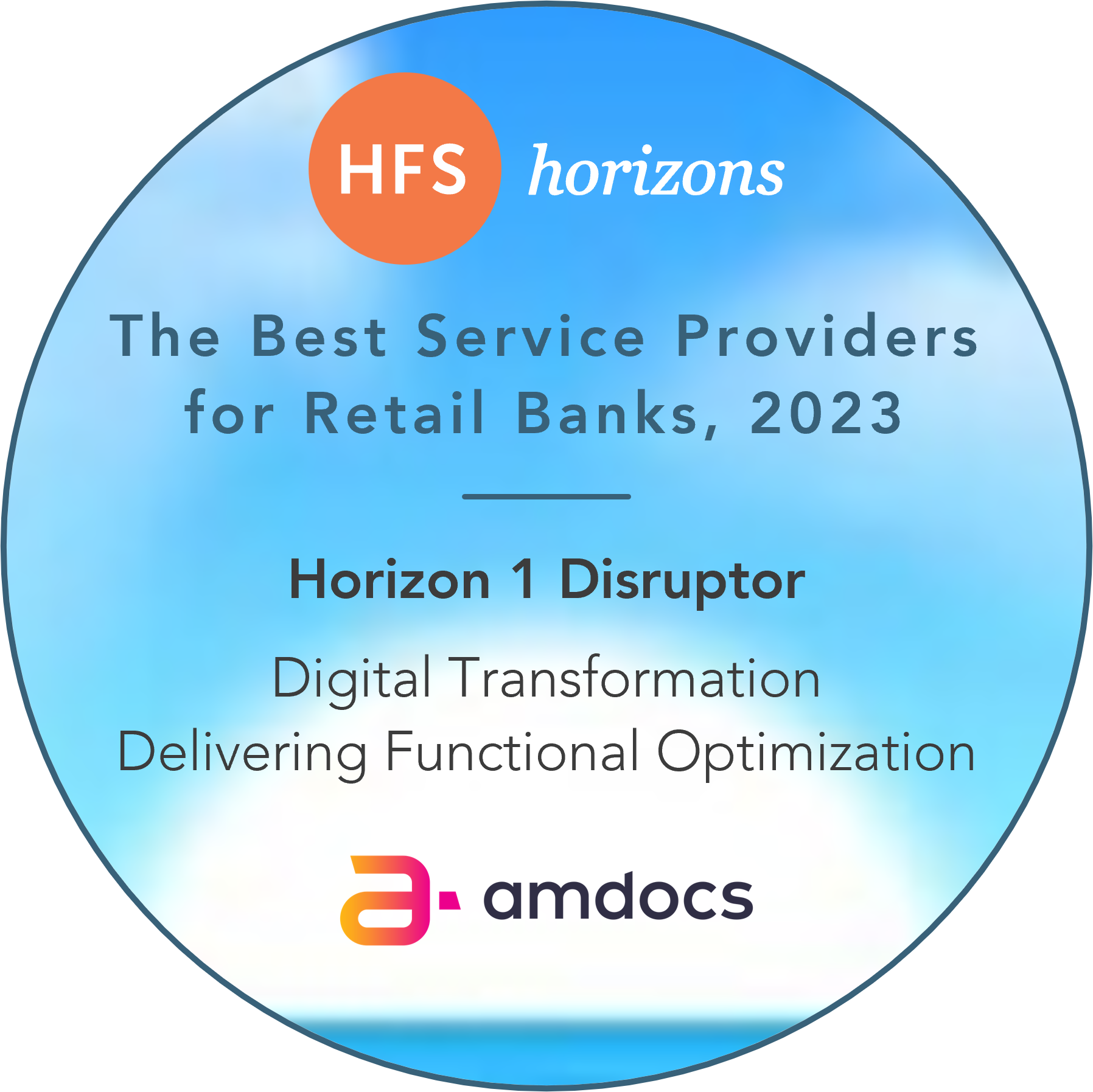 Amdocs has been recognized as one of the best service providers in the Horizon 1, Digital Disruptors category. 
The HFS survey of retail banking leaders indicated the Horizon 1 category as offering the most value realized now, as well as in two years.
Learn more