Layout canvas
A quality network design ensures optimal use of wireless spectrum while delivering a significantly improved customer experience that reduces churn.
Familiar with this Bugatti Veyron Super Sport? It's easily recognizable and the quality is undeniable. But have you ever stopped to consider that quality begins with the design.
When quality is embedded into the design, it tends to follow through the entire lifecycle which is likely to result in exceptional customer experience. This also applies to digital networks.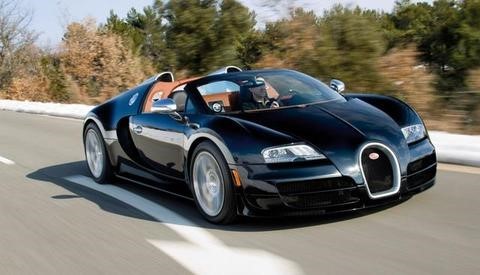 Quality begins with design
With the anticipation of 5G devices and applications, service providers are under even more pressure to deliver new services, greater capacity, faster connections and exceptional service. They need to improve their service agility to stay ahead of the game but designing and optimizing a 5G network can be challenging if you aren't equipped with the right tools, techniques and expertise to achieve it fast.
A recent ABI Research study forecasted the in-building wireless market will more than double in revenue by 2020 to $9 billion. Subscribers expect operators to provide coverage when and where they need it most like inside sports venues, transportation hubs, retail stores and universities. Poor coverage results in poor customer experience, which could be avoided with better network optimization.
To address these and other challenges, Amdocs has developed a set of network design and planning services to help service providers effectively rollout 5G and improve the quality of their networks. These include our radio frequency design and planning service as well as In-building and DAS services.
Our RF design and planning services include model tuning, RF design and site planning, capacity planning, RF configuration data fill, coverage and capacity optimization, carrier balance analysis, mobility optimization and interference analysis, as well as feature and parameter tuning. In-building and DAS services include design validation and optimization, network audit compliance, 3D modelling, venue readiness and walk testing, venue tuning and optimization, and real-time monitoring and analysis.
Benefits include:
Increased network quality, performance and throughput
Improved customer experience
Better network efficiency and resource utilization
As quality and customer experience become key differentiators for network operators, specialized network design and planning services enable service providers to deliver and monetize 5G service excellence and stay ahead of the competition.
Explore how Amdocs' Mobile Network Services drive faster network transformations.
Learn more