Layout canvas
Luckily for us, the coin landed on the engineering route and today, John is President and CTO of Dell Technologies.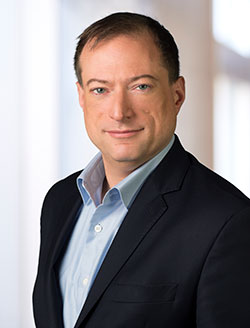 John Roese, President and CTO, Dell Technologies
Avishai Sharlin, general manager of Amdocs Technology, recently spoke to Roese for Amdocs' Future of Tech podcast series. They discussed how the team at Dell is focused on six different areas where they believe technology will shift and grow in the future. One of those six critical areas is the cloud.
"[With cloud], I'd say we're at like the second inning of a baseball game, but we've got nine innings. We're in inning two and there's a lot more in front of us," said Roese. "But the one thing that's going to be consistent is it's going to be a multi-cloud environment and we're going to win or lose based on how well we make those multiple clouds work together."
Beyond just cloud, Roese and Sharlin also discussed how machine learning and AI will be the next evolution in computing. How it will change the human-machine boundary.
"The minute we entered the AI era, which we've been in for a long time, we started to realize that you could actually split up the thinking tasks [and] delegate some of them to a machine," said Roese. "As soon as that started to happen, we realized this is a big deal because there's all kinds of decisions human beings have to make in all parts of the technology stack that are really not very efficiently done and they're very hard to do."
Beyond these areas, Roese and Sharlin also discuss the shift to digital, and how asking yourself how to disrupt your own market is a critical opportunity. For more, listen to part one now, and part two next week, of the Future of Tech podcast series.
Learn more