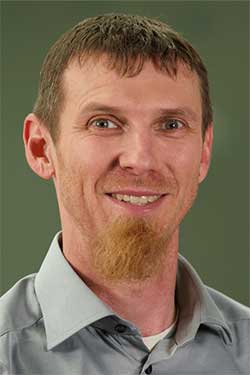 Chris Wright, Red Hat SVP & CTO
Are you ready to jump into the open-source community?
A recent report from Red Hat found that 95% of surveyed IT leaders think open-source is "strategically important" to their overall business strategy, and 77% believe it will continue to grow. As we deal with an ongoing explosion in data, open-source will be critical to dealing with this exponentially complex problem as it helps manage unstructured data.
In our latest podcast, Chris Wright, senior vice president and chief technology officer at Red Hat, talked to Avishai Sharlin about open-sources' move into the mainstream. Wright advises everyone in the tech world to become part of the open-source community. It's where the industry will uncover solutions to problems, and collective, curious minds can work together towards a singular goal.
"The whole notion is how do we tackle a really large problem with a group of passionate, motivated people focused on building the best technology, and contributing and creating this community experience," said Wright. "The open-source licensing principles enable anybody to have access to this technology. So it's democratizing the process, as well as access, which is a pretty substantial concept all by itself."
There are many different ways to contribute. For example, as a code developer, contributing to a bug report as a user, or even writing documentation. But it's not always easy; it can be a very time consuming, arduous process that eventually can benefit an entire industry. So what advice does Wright have?
"We generally are successful in the outcome, but maybe not in the first try and maybe not as we initially thought it should be implemented," said Wright. "It's really important when you're thinking about making contributions to the community to think more about the end result. Think more about what problem you are solving than who solved the problem, or how it was solved."
To hear more about this topic and how cloud and AI play a role in the future of open-source, listen to the Future of Tech podcast series.