Engage with those driving industry change to understand where sentiment and strategies stand when it comes to digital transformation and 5G.
In this paper, we share our analysis and reflections on the Telecoms.com Annual Industry Survey for 2021.
Telecoms.com recently published the 2021 Annual Industry Survey Report, partly sponsored by Amdocs. A reliable temperature check of the industry and its direction of momentum, the Annual Industry Survey provides valuable insight into where investments are being made and how strategies are being forged around new technology initiatives.
Each year, we provide our analysis and reflections on the findings and highlight key takeaways. In this paper, we provide a commentary on the top themes identified by industry contributors.
Topics include:
5G adoption and where strategies stand
Ambitions around 3rd party partnerships
Migrating telco function to the cloud
Challenges around large-scale transformation
SaaS for BSS and OSS
Get the report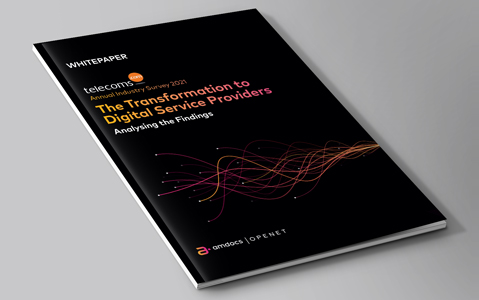 Learn more