5G Standalone (SA) is fast becoming a business reality, bringing new ways of doing business and new opportunities for communications service providers and their customers.
5G introduces ever more demanding real-time and dynamic requirements to operations, orchestration, assurance and monetization, all of which are critical to the success of 5G. Now is the time to address these challenges through new levels of automation – hyperautomation!
In this on-demand webinar Karl Whitelock of IDC and Ron Porter of Amdocs discuss why 5G SA brings with it the need for hyperatuomation, including:
The significance of 5G SA
The operational challenges of 5G SA and the road to operational readiness
What is holding up the advent of network slicing?
The role of 5G service & network orchestration in customer experience
Watch now to learn more about delivering on the promise of 5G.
View webinar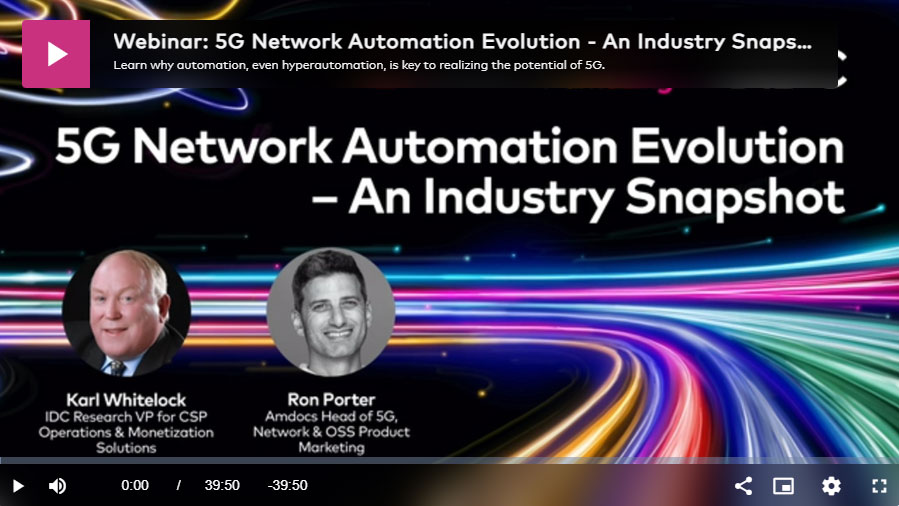 Speakers

Karl Whitelock
IDC Research VP for CSP Operations & Monetization Solutions

Ron Porter
Amdocs Head of 5G, Network & OSS Product Marketing
Learn more