Layout canvas
Introduction
The trend of being a data-driven organization keeps gaining ground - and telcos must get a grasp of what projects will generate the most financial value while supporting corporate goals. It's all about fast execution, which is triggered by automation in virtual networks.
In a recent survey conducted by Omdia, respondents stated that improving access to telco-specific data models drives their use of AI and machine learning (ML). Respondents who consider using AI for their long-term business, need good training data for complex models.
AI/ML tools for pressing use cases
Omdia asked respondents what would make their AI/ML tools more meaningful and effective for their 5G use cases.
• 37% of the respondents stated easier access to external data sources. • 32% answered with more telco-specific models. • 14% cited eliminating data silos. • 1% named other reasons.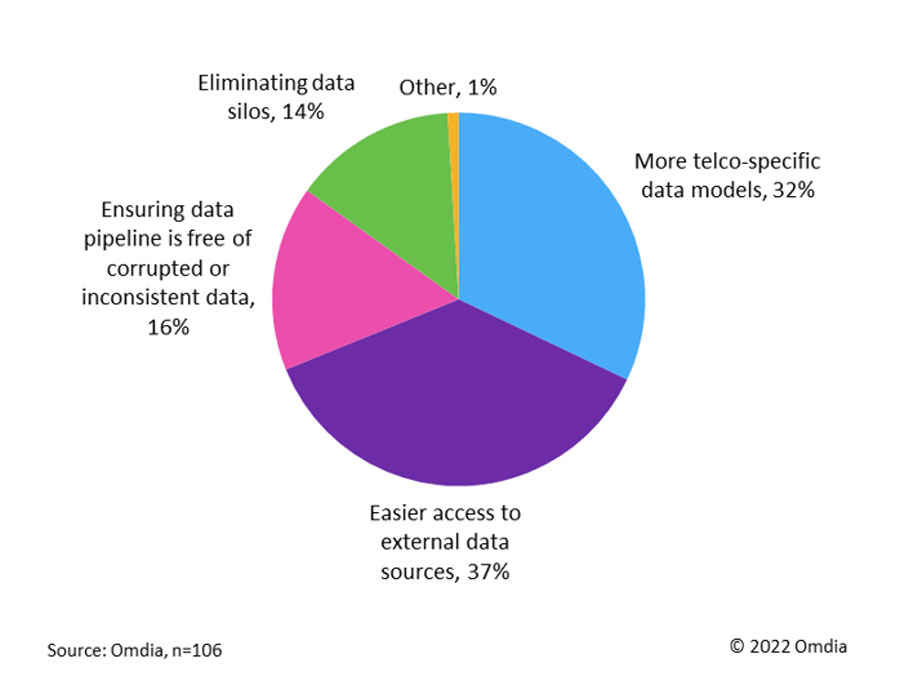 Diagram 1 - AI/ML tools for most pressing use cases
The Amdocs approach
Amdocs knows that its customers are struggling due to a lack of good-quality data models for data management, which are designed specifically for telcos and their operational teams.
These models are necessary:
For getting data for their daily operational data needs in their OSS/BSS environment.
For meeting the marketing, finance, customer care, regulatory, and business reporting needs of the teams that work with operational data.
For ML algorithm development, including data exploration, model creation and validation, deployment and MLOps.
Telco-specific operational data models are essential for the mid- and longer-term telco goals, including:
Delivering on the data promise.
Supporting more AI and ML use.
Handling the rise in data types and complexity.
Effective data use in product creation.
Increasing the range of internal and external data users.
Using data to support 5G Advanced / 6G.
Delivering on the data promise
There has been a degree of over-promise in many of the data technologies purchased in the last five years, and telcos haven't always seen the expected return on investment. Legacy systems are left tightly integrated with specific vendor technology and, in the case of certain data storages solutions, poorly utilized. Good quality data models are part of the solution to realizing this missing value. Also, as data landscapes look set to remain complex and hybrid for the foreseeable future with the deployment of data mesh and fabric concepts, data models will help to ensure that the parts of the mesh using operational data are meeting their targets for data provision and quality.
Supporting the use of more AI and machine learning
Telcos are still in the beginning stages of their journey with these technologies. The rise in interest around Generative AI is one recent example of a critical turning point in the history of ML usage with a range of potential use cases for telco fraud, marketing and sales and customer channels. Good quality data models are one part of the solution to provide these models with good training data and allow them to create quality synthetic data for a range of uses in the operational teams.
Handling the rise of data types and complexity
Into the future, telcos will need to become "data-driven businesses" to compete successfully. This will require a multitude of data types from both structured and unstructured sources – which, in their raw form are often of highly-variable quality and arrive in many different (and incompatible) formats. New types of algorithms will be required to manage the data, there will need to be consolidation at varying levels within the data and more powerful querying capabilities. Other work such as the use of robust data models to capture knowledge about this data will also be needed to enable telcos to move forward at speed.
Effective use of data in product creation
Telcos have aggregated/anonymized data to their enterprise customers for the last 10 years. This data about telcos customers is retrieved from the BSS systems and augmented with location data from the network and is labelled in the diagram below as BSS/CRM. However, data will increasingly be needed from the Network/OSS to create technologies that provide intelligence and automation for telco enterprise customers.
Telcos are already offering some types of data platform-as-a-service to their customers. In the diagram, Data Products are seen as the potential for telcos to cover areas such as data management, governance and data security. Such data products are already provided by some of the larger Tier-1 companies and SI businesses. Each of these three areas of telco data product creation depend on data models that can cope with the complexity of data sources and the increasing number of requirements.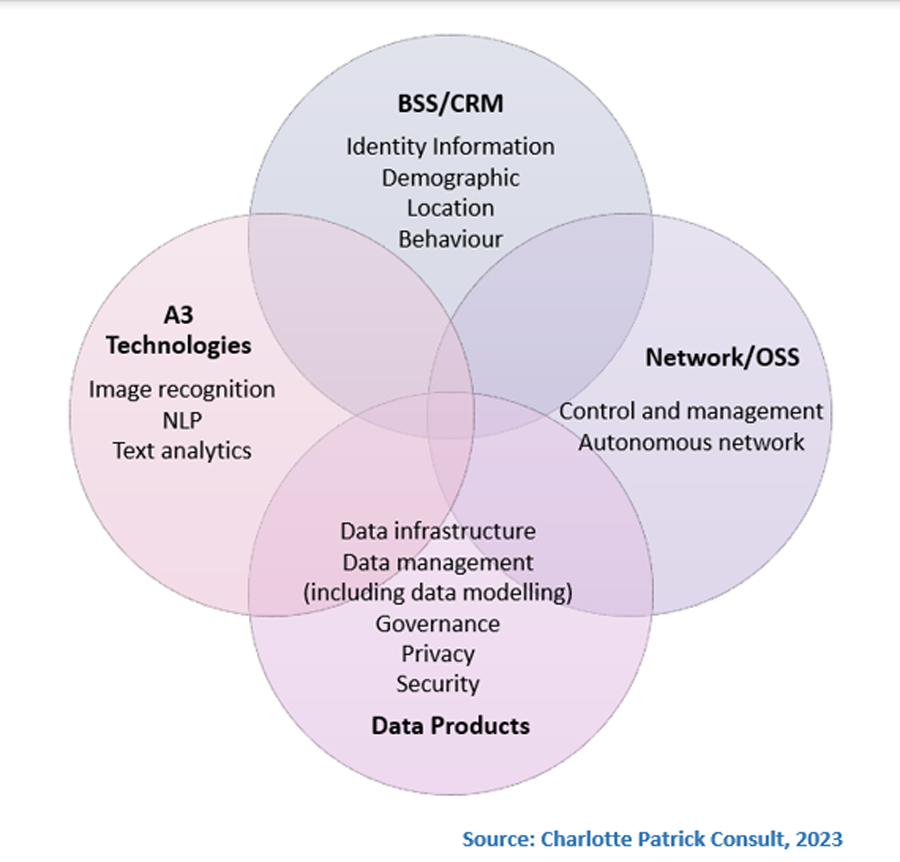 Diagram 2 - The 4 categories of future telco data services
Increasing variety of internal & external data users
Telcos are focusing on building a self-sustaining data practice to support citizen data scientists and other new users across the organization. When supporting these new roles, the gathering of knowledge from those who are experts in a particular data set and the systematizing of this knowledge in a data model is important, since this allows non-expert users to easily work with the data.
Performing long-term with data in 5G Advanced/6G context
As telcos are getting a grip on the potential for new products around 5G, edge, and IoT, the need for collection, management, and provisioning of data is building. Discussions around 5G Advanced and 6G specifications are currently underway, and the need for "AI-built in" is widely discussed. At the moment, this concept is loosely defined, but the various consortiums and other interested parties building specifications will address the range of intelligence/automation capabilities needed concurrently with new network requirements. Across the BSS and OSS, there will be the need for good-quality operational data in both new network automations and in processes such as the automation of service lifecycle management.
Conclusion
Telcos will face complex challenges into the longer-term triggered by the increasing use of new intelligence and automation.
Decision-making will accelerate with the use of ML to support decisions across the organization.
Competitors will find it easier to replicate certain capabilities, increasing competition and offering telcos new opportunities in non-traditional markets.
Strategy-making will accelerate, and the new opportunities will increase, forcing telcos to navigate this already complex environment.
The organizational structure of telcos must adapt to working with outside talent and partners for particular projects.
In summary, in this new and highly competitive reality, only data-driven telcos will prosper. Intelligence and automation will help telcos navigate the environment and telcos must invest significant energy into creating a data strategy and data management architecture that can cope. Part of this architecture will be a data model for operational purposes which delivers value by capturing and modeling data in a format and structure that supports the needs of multiple internal and external stakeholders.
The Amdocs Logical Data Model (aLDM) provides:
A business-ready structure enabling operational and analytical reporting.
Simplification of complex data structure and terminology.
Real-time and near-real-time load and reporting.
The ability to fit within a modern data architecture, including implementation on the cloud, with a hybrid approach for big data and relational database management system (RDBMS) deployment options.
Learn more
Creating good quality data models is key to supporting the use of operational data in a world where this data is increasingly going to generate value for a telco. In this webinar, industry analyst Charlotte Patrick sits down with Eran Katz, Amdocs solution architect, to explain why.