A unique, proprietary framework
eSIM-capable device shipments, consisting of consumer devices like smartphones, laptops, tablets and IoT devices, are expected to reach more than 4.3 billion by 2025. Therefore, it is imperative for mobile network operators (MNOs) to prepare themselves for the future of SIM cards.
In this whitepaper, we unveil a new "LEADER" framework which assesses various MNOs on their ability to adopt, implement and monetize eSIM. 
The goal of the framework is to highlight eSIM-related KPIs, identify "leaders" in the space, and define best eSIM implementation practices and monetization opportunities. 
 
Get the whitepaper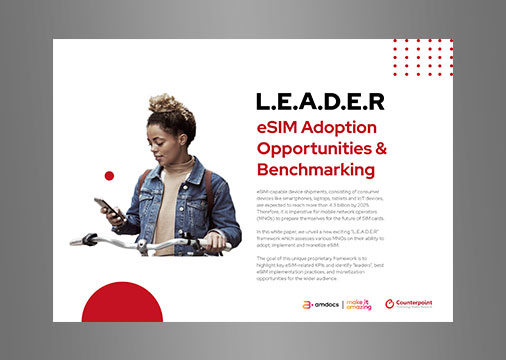 Learn more