The ability to develop software is a key strategic resource in a cloud-native world...
...but it's always a challenge to attract developers and to maximize their productivity.
To make that happen, businesses must transform themselves into software companies and provide the right support for accelerated cloud-native development. That, in turn, will require the right culture and – most important of all – the right platform.
Take a look at this insightful whitepaper by Caroline Chappell, lead research director at Analysys Mason, which explains why such a platform is critical to a company's cloud-native software delivery, identifies all the features that enterprises should look for when selecting one, and discusses how Amdocs Microservices Management Platform addresses all of that and enables digital transformation by increasing developers' lifetime value.
Get the whitepaper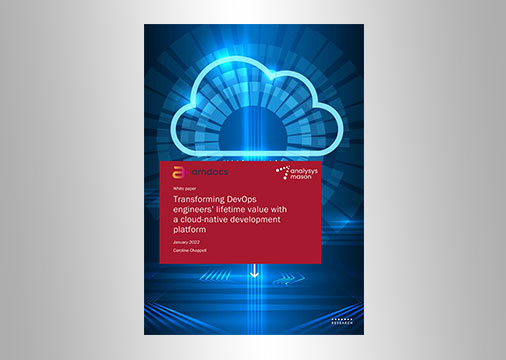 Related products