The rise of 5G and dynamic customer needs call for SaaS digital BSS solutions that can accelerate rapid time to market and agility while investing at the right scale.
"Using a SaaS model for critical OSS/BSS functions gives communications SPs a distinct advantage in trying new strategies and business models that can help them determine the best approach for satisfying customer needs in the 5G era." 
Communications SPs must cost-effectively address the changing business model and monetization needs that are a major part of today's evolving operations management environment.  
Learn how SaaS solutions reduce risk, optimize operating costs, and minimize the time, ensuring the best digital experience and monetizing 5G services. 
Get the whitepaper: "5G Network Evolution and Changing Customer Needs Call for SaaS Ops Solutions"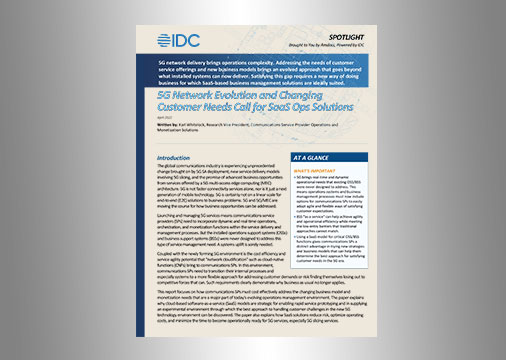 Learn more