Jun 14 2021
Amdocs CFO & COO Tamar Rapaport-Dagim to Speak at the 44th Nasdaq Investor Conference
learn more
May 24 2021
Amdocs Expands Strategic Collaboration with Microsoft to Boost Service Providers Journey to the Cloud
learn more
Collaboration will enable service providers to transform to the cloud with cloud-native solutions and cloud transformation services, as well as deploy 5G networks in the cloud
Press Release
May 18 2021
Amdocs Provides Business Continuity for BT's Mobile Customers to Enjoy Secure Remote Digital Engagement
learn more
An Amdocs and Lightico joint solution enables BT's mobile customers to complete sales journeys remotely and securely
Press Release
May 18 2021
Amdocs BriteBill Modernizes and Streamlines BT Group Customer Billing
learn more
BriteBill customer experience management platform provides tens of millions of BT Group customers with a leading billing experience
Press Release
May 12 2021
Amdocs Limited Reports Second Quarter Fiscal 2021 Results
learn more
Quarterly Revenue of $1.05 Billion, Exceeding Midpoint of Guidance
Press Release
May 12 2021
Amdocs acquires Sourced to Further Boost Communications Industry's Move to the Cloud
learn more
Deal expands Amdocs' portfolio of market-leading cloud-native products and services; brings Sourced's decade-long experience of delivering cloud at scale
Press Release
Feb 23 2021
The Los Angeles Times
The Wide Shot: It's March Madness time for streaming
read more
Feb 22 2021
Telecoms.com
Satellite networks and a new kind of communications industry
read more
Feb 03 2021
Business Insider
How tech companies can combat the implications of COVID-19 on the women workforce
read more
Feb 01 2021
TechTarget
The rise of the enterprise consumer
read more
Jan 10 2021
Economic Times
Self-Growth as the Route Map to Organisational Growth
learn more
Dec 30 2020
M+E Journal
Opportunities and complications in the streaming space
read more
Dec 22 2020
Channel Futures
Hybrid Cloud Or Multicloud? Either Way, Get Ready
read more
Oct 29 2020
IoT Agenda
Broadband's exponential leap and IoT's revised roadmap
read more
Oct 26 2020
Hindustan Times
Accelerating the digital transformation journey in the telecommunications space
learn more
Sep 28 2020
5G Radar
Amdocs, Dell, Microsoft and VMware join the '5G Open Innovation Lab' in Seattle
read more
Sep 23 2020
Rapid TV News
Vubiquity, Virgin Media ink multi-year content services agreement
read more
Sep 22 2020
AiThority
Amdocs Media's Vubiquity Secures Multi-Year Content Services Agreement With Liberty Global
read more
Sep 22 2020
InBroadcast
Amdocs Media's Vubiquity Secures Liberty Global Deal
read more
Sep 17 2020
Information Age
Machines inventing patents: Are we entering a diminishing innovation era?
read more
Sep 11 2020
Business Insider
The future of using technology to build relationships
read more
Sep 10 2020
Express Computer
Why is automation critical for our future connected society?
read more
Sep 04 2020
Channel Futures
Tumultuous 2020 Brings Revised Road Map for Cloud
read more
Sep 03 2020
Yourstory
The microentrepreneur started by stitching blouses and is now empowering other women to stand on their own feet
read more
Amdocs' purpose is to enrich lives and progress society, using creativity and technology to build a better connected world. Amdocs and its 27,000 employees partner with the leading players in the communications and media industry, enabling next-generation experiences in 85 countries. Our cloud-native, open and dynamic portfolio of digital solutions, platforms and services brings greater choice, faster time to market and flexibility, to better meet the evolving needs of our customers as they drive growth, transform and take their business to the cloud. Listed on the NASDAQ Global Select Market, Amdocs had revenue of $4.2 billion in fiscal 2020.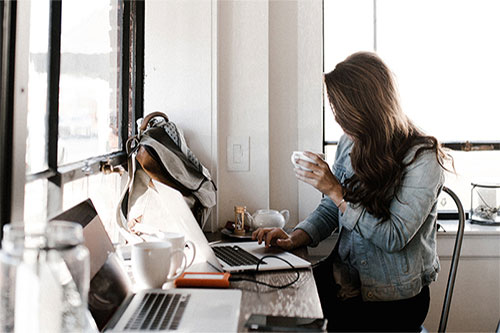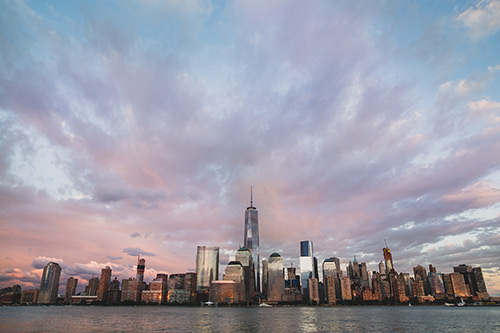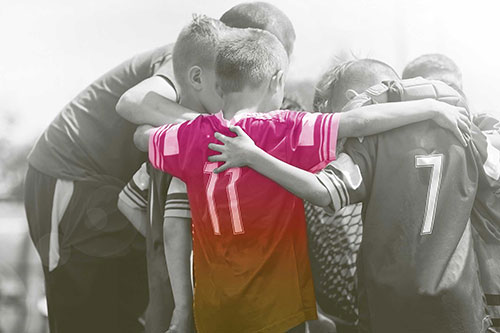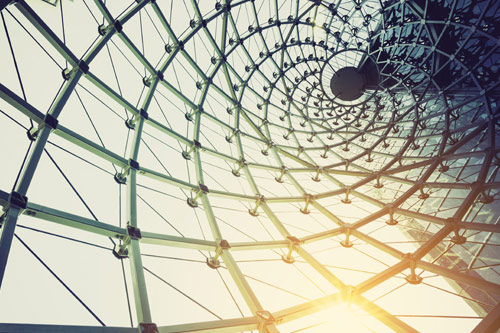 Listed on the NASDAQ Global Select Market under the symbol DOX, Amdocs went public in June 1998.
$4.2 billion in fiscal year 2020.
Amdocs' customer base includes communications and media companies in more than 85 countries worldwide.
Workforce of over 27,000 professionals serving customers across six continents.
Support and development centers maintained worldwide, including Brazil, Canada, Cyprus, India, Ireland, Israel, Mexico, the Philippines, the United Kingdom and the USA.
As our industry transforms at pace, our offerings are designed to meet the challenges facing our customers as they migrate to the cloud, deploy 5G networks and transform into digital service providers within the framework of a hybrid IT environment. With our portfolio's open and modular structure, our customers have the flexibility to choose business offerings that address their specific needs and improve their time to market. It includes a comprehensive line of services that addresses every stage of a service provider's lifecycle, from planning, delivery and implementation to ongoing support and operations.
Our portfolio addresses six key service provider business imperatives:
Digital experience monetization: Grow loyalty by personalizing care and commerce and provide a seamless digital experience across all channels
Media digital services: Build rich, premium content offerings
Enterprise connected society: Drive better experiences and accelerate growth by offering services beyond connectivity
Open cloud networks: Enable service lifecycle management across hybrid physical, virtual and cloud networks
New domains & disruption: Expand into new domains and disrupt traditional practices
Services & hybrid operations: Modernize, automate & operate digital business systems, embark on cloud journey
Amdocs' open, cloud-native modular portfolio is underpinned by our microservices-based technology and API-first architecture deployed using DevOps and CI/CD pipelines.
Vindicia, Brite:Bill, Pontis
Majority of Comverse BSS assets
Jacobs Rimmel, ChangingWorlds
Global
Amdocs: Jeff Barak, Director of Global Public Relations
email: Jeff.Barak@amdocs.com
mobile: + 972 52 645 3637
APAC
Amdocs: Deepshikha Kumar, Public Relations Lead
tel: +91-9718024780
email: deepshik@amdocs.com
Genesis Burson-Marsteller: Swati Verma
email: swati.verma@bm.com
desk: +91 124 441 7633
mobile: +91 999 969 0904
EUROPE
Amdocs: Nicholas Boulton, Manager, Public Relations
email: nicholas.boulton@amdocs.com
desk: +44 (0)2087 272 647
mobile: +44 (0)7896 931 335
Babel Public Relations: Paul Campbell
email: amdocs@babelpr.com
desk: +44 (0)20 7434 5552
mobile: +44 (0)7968 385 807
ISRAEL
Amdocs: Ayana Gisser, Manager, Public Relations
email: Ayana.Gisser@amdocs.com
mobile: +972 50 383 3821
Scherf Communications: Orli Madmon
email: Orli@scherfcom.com
mobile: +972 52 444 7750
NORTH AMERICA
Amdocs: Michael Zema, North America Public Relations
email: michael.zema@amdocs.com
mobile: +1 217 841 9028
PAN Communications: Emily Holt
email: Amdocs@pancomm.com
mobile: +1 617 502 4300
LATIN AMERICA
Amdocs: Michael Zema, Latin America Public Relations
email: michael.zema@amdocs.com
mobile: +1 217 841 9028
BOB Media: Ana Bueno
email: ana@bobmedia.com.br
desk: +55 11 991 923 647