Amdocs is a leading software and services provider to communications and media companies of all sizes, accelerating the industry's dynamic and continuous digital transformation.

With a rich set of innovative solutions, long-term business relationships with 350 communications and media providers, and technology and distribution ties to 600 content creators, Amdocs delivers business improvements to drive growth. Amdocs and its 25,000 employees serve customers in over 85 countries. Listed on the NASDAQ Global Select Market, Amdocs had revenue of $4.1 billion in fiscal 2019.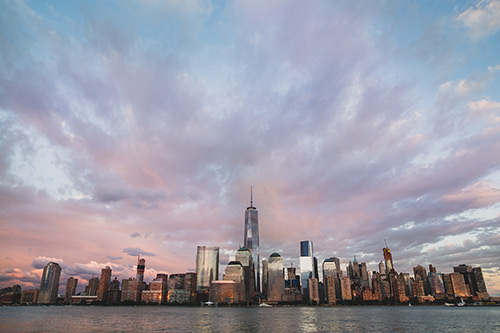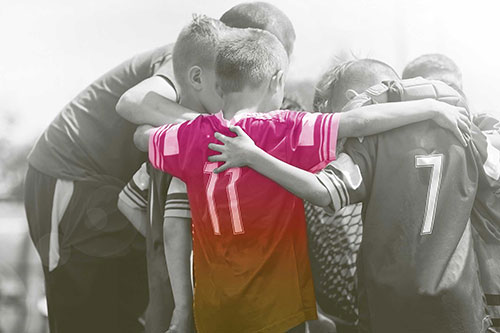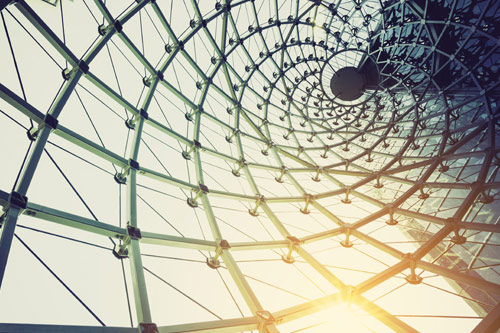 Listed on the NASDAQ Global Select Market under the symbol DOX, Amdocs went public in June 1998.
$4.1 billion in fiscal year 2019.
Amdocs' customer base includes communications and media companies in more than 85 countries worldwide.
Workforce of over 25,000 professionals serving customers across six continents.
Support and development centers maintained worldwide, including Brazil, Canada, Cyprus, India, Ireland, Israel, Mexico, the Philippines, the United Kingdom and the USA.
As our industry transforms at pace, amdocsONE provides service providers with the broadest set of products and services to grow revenue and build loyalty. Uniquely designed to meet the challenge of our customers' hybrid environment, amdocsONE is available on an open, modular architecture, built on cloud-native microservice technologies for high-velocity time to market. Deployed using DevOps in small iterations to control costs, amdocsONE brings optimal scope and drives agility. Our innovation, with rich partner-based services, further drives our industry leadership and deep domain knowhow.
Amdocs' market offerings address six key business journeys:
Consumer Experience & Monetization: Deliver a digital-first user experience and grow consumer revenues
Media & Digital Services: Grow the media and entertainment line of business
Enterprise & Connected Society: Provide superior, automated enterprise services
Open Cloud Networks: Transform to open cloud networks and realize 5G
New Domains & Disruption: Enter new domains to drive growth and disrupt the industry to enhance loyalty and brand value
Services & Hybrid Operations: Modernize, automate & operate digital business systems
Our offerings are underpinned by our technology foundations, including Microservices360, cloud, open source, open APIs, artificial intelligence, machine learning and data analytics.
Vindicia, Brite:Bill, Pontis
Majority of Comverse BSS assets
Jacobs Rimmel, ChangingWorlds
Global
Amdocs: Donna Rowlands, Vice President, Corporate Communications
Amdocs: Linda Horiuchi, Director of Global Public Relations
email: linda.horiuchi@amdocs.com
desk: +1 201 631 6810
mobile: +1 646 581 2568
APAC
Amdocs: Shashi Shekhar Pandey, Manager, Public Relations
tel: +91 7838291362
email: shashi.pandey@amdocs.com
Genesis Burson-Marsteller: Swati Verma
email: swati.verma@bm.com
desk: +91 124 441 7633
mobile: +91 999 969 0904
EUROPE
Amdocs: Nicholas Boulton, Manager, Public Relations
email: nicholas.boulton@amdocs.com
desk: +44 (0)2087 272 647
mobile: +44 (0)7896 931 335
Babel Public Relations: Paul Campbell
email: amdocs@babelpr.com
desk: +44 (0)20 7434 5552
mobile: +44 (0)7968 385 807
ISRAEL
Amdocs: Laliv Amrami, Manager, Public Relations
Scherf Communications: Ayana Gisser
email: ayana@scherfcom.com
desk: +972 77 555 7700
mobile: +972 50 383 3821
NORTH AMERICA
Amdocs: Linda Horiuchi, Director of Global Public Relations
email: linda.horiuchi@amdocs.com
desk: +1 201 631 6810
mobile: +1 646 581 2568
PAN Communications: Emily Holt
email: Amdocs@pancomm.com
mobile: +1 617 502 4300
LATIN AMERICA
Amdocs: Linda Horiuchi, Director of Global Public Relations
email: linda.horiuchi@amdocs.com
desk: +1 201 631 6810
mobile: +1 646 581 2568
BOB Media: Ana Bueno
email: ana@bobmedia.com.br
desk: +55 11 991 923 647