Amdocs Cloud Strategy Services
Amdocs Cloud Strategy Services
While almost every service provider has a cloud initiative, most have not established cloud-native capabilities or scaled business impact. Amdocs Consulting helps you realize the benefits of cloud by aligning technology stra
Amdocs Cloud Strategy Services
While almost every service provider has a cloud initiative, most have not established cloud-native capabilities or scaled business impact. Amdocs Consulting helps you realize the benefits of cloud by aligning technology strategy to business strategy – whether you're at the outset of your migration or need to re-balance your cloud program to capture value at cloud-speed.
Layout canvas
Consulting to scale cloud value across the enterprise
Cloud adoption at scale is challenging. Though many service providers approach the cloud as a simple investment in IT, adoption is not just a technology problem. It requires a fundamental shift in the way people, controls and processes function on a day-to-day basis, across the enterprise.

To capture value, an enterprise approach requires holistic new ways of working, strict security standards, compliance and governance infrastructure, and a future-state focus on new business initiatives.

Our expert technologists will build a custom strategy to ensure your investment in the cloud delivers the optimal results for your organization.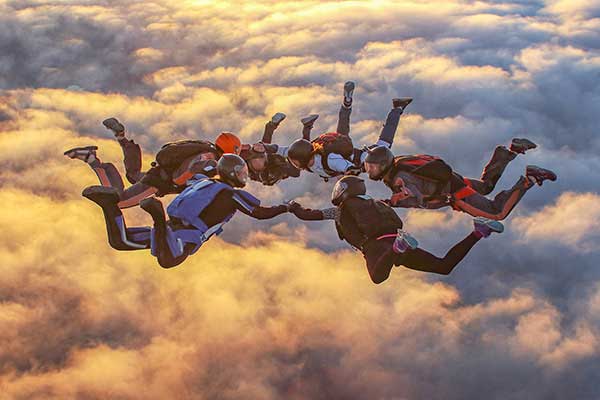 Benefits
Smarter ways of working to instill high-performing teams across a technology-driven business

A paved road of pre-integrated and open-source, cloud-native tools and best practice guidelines

The right infrastructure to address software delivery, data & analytics and changes in processes

Increased developer value and speed to market with streamlined team and cloud adoption on-boarding

Consistently applied controls and governance with common foundations and self-service capabilities

Smooth and productive transition from current mode of development to cloud-native CI/CD
Amdocs cloud consulting services
Cloud consulting helps you set the right foundation for a sensible, achievable and valuable cloud program. Our cloud consulting services include:
Cloud Strategy
We help build your comprehensive, custom strategy for adopting cloud. This includes helping you building the business case and justification for your management, and identifying opportunities across your tech stack.
Cloud Architecture
You'll get a comprehensive plan for the infrastructure building blocks of a new cloud environment. We'll architect your cloud environment to best serve your tech stack, timeline, and business-driven KPIs.
High Level Application Assessment
Our application assessments kick-off your cloud migration planning, covering discovery to analysis, assessment, and recommendations. analyzes dozens or hundreds of applications for cloud readiness to determine your best path to cloud migration in just a few weeks.
Deep Dive Application Assessments
help prioritize your cloud migration roadmap, based on 5-10 complex, business-critical applications. We'll adjust the 6Rs to determine your timeline, roadmap, detailed-plan before physical migration - all tied to key business metrics and goals.
Cloud Program Enablement Services
A Cloud program enablement team offers the cloud program management leadership the tools and techniques needed to manage and measure all essential aspects of a cloud adoption project. This includes a communications plan, portfolio plan, training plans, documentation practices, OKR setting and measurement, change management and best practice playbooks.
Organizational Enablement Services
These services ensure customer staff members have the skills, mindset, and practices needed for a successful cloud journey. It includes agile transformation enablement and customized training unique to your organization, to accelerate and align teams. Organizational design services help analyze and recommend how to restructure the organization to match new ways of working.
Technology Enablement Services
We'll send an industry-leading task force with cutting-edge technical skills to shepherd new solutions and technologies to market. Our teams will enable your scrum teams to accelerate overall delivery by improving engineering practice in small POCs, validating better engineering practices the whole enterprise can adopt. Enablement teams facilitate knowledge transfer to your engineers in DevOps, DevSecOps, cloud provider-specific development and CI/CD automation.
Employee Enablement Services
Skills assessment determines the capabilities you need in your workforce, the skills you have today and the gap to close. Skills acceleration, role alignment, team skills, and team alignment services help close that gap. Communications and collaboration strategies ensure employee engagement and buy-in at all levels.
Cloud Program Enablement
Amdocs' expert teams of program management leadership, plus best-practice tools and techniques, will support your enterprise-wide cloud adoption. Then we'll help you measure internal efforts that support cloud transformations, from ROI to velocity.