Prioritize your business goals, not technology
Launching a new business is hard, the last thing you need to worry about is building a complete tech stack with additional resources to make it work.
Amdocs Digital Brands Suite gives you an end-to-end BSS  SaaS solution with the flexibility to take this pain away.
It is fast to onboard and launch, with flexibility to maintain and manage your portfolio catalogue to deliver a dynamic customer experience. Monetize your business through digital channels across the customer lifecycle including mobile apps, web self-service, and an agent portal for streamlined operations.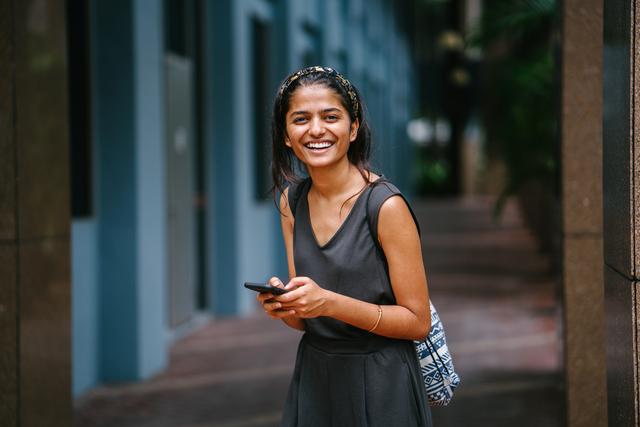 3
months to launch a new telco
10
people or fewer to run a full MVNO/MVNE
70%
up to 70% better Net Promoter Score (NPS)
3
minutes or less to acquire new customers
Calvin Collett, Melon Digital founder & CEO, chats with Scott Bicheno about the launch of Melon and its partnership with Amdocs
Key features for telco, cable, MVNO/A and MVNE
Digital care & commerce

Deliver digital-first, omni-channel experiences for high customer satisfaction

Monetization

Enable accurate, real-time rating and charging

Ordering & fulfillment

Pre-built customer journeys for lightning quick deployment

Product catalog management

No-code business catalog lets you manage your business without technology headaches

Real-time analytics and reporting for actionable insights

Personalized and AI driven for improved customer satisfaction
Digital care & commerce
White label mobile app, web care, assisted care
Digital first experience for high customer satisfaction
Omnichannel experience - seamless customer experience across all channels including web, mobile, and social media
Customizable branding and white-labeling options for greater brand control and differentiation
Automated customer service workflows, including chatbots and self-service portals, to enhance customer experience and reduce costs
Loyalty & campaigns (add-on)
Monetization
Real-time rating and charging capabilities for accurate billing and invoicing
Realtime billing capabilities to optimize revenue streams
Flexible billing and charging options, including prepaid, subscription and postpaid
Real-time inventory management for SIM cards and devices
5G-ready real-time charging (OCS) and policy (PCRF) (add-ons)
Ordering & fulfillment
Pre-built customer journeys for quick onboarding - End to end total digital experience out of the box
Automated processes
Product catalog management
No-code business catalog
Launch new commercial offers in minutes, capability based on TMF model
Quick and easy to configure and bundled any service
Personalized offerings like "build your own plan", "try before you buy"
Open and agnostic data model that supports a wide range of data types and formats
Continuous innovation and product updates to stay ahead of the competition and address changing market demands.
Real-time analytics and reporting for actionable insights
Real-time analytics and reporting
Personalization and AI-driven insights to drive customer engagement and retention
Event-driven architecture: Implement real-time data streaming
Customized branding and white label options for greater brand control
Specifically designed to drive customer satisfaction, our mobile app comes equipped with easy branding and support for selling/up-selling any product, service or bundle.
New customer acquisition takes only 5 clicks! By utilizing standard TM Forum Open APIs, all offers, subscriptions and account information are updated in real time.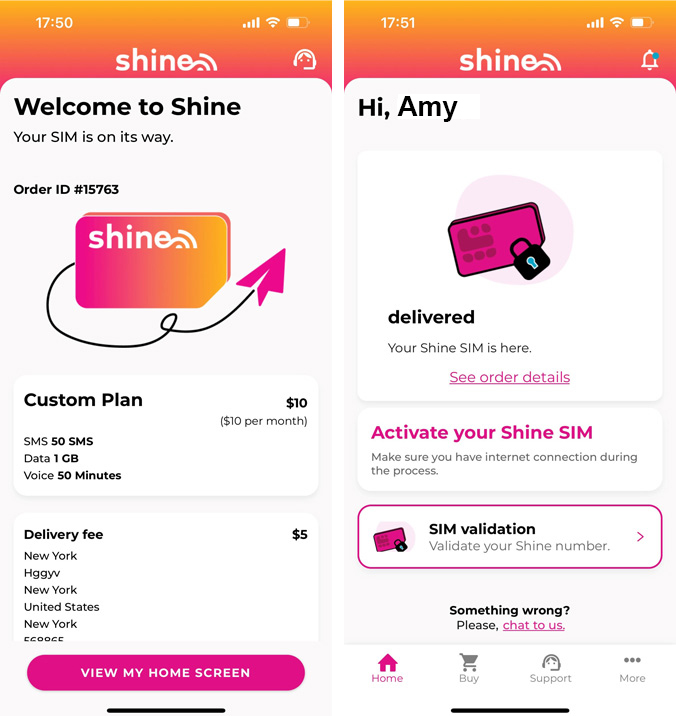 Meet our digital brands experts
Digital brands for connectivity - insights
Quick links: Digital Brands for communications businesses
Learn more
Get a demo
Meet with our team and see how
Amdocs Digital Brands can help your business
Get a demo
Meet with our team and see how
Amdocs Digital Brands can help your business