Amdocs Solutions for Kenan & C1 Customers
Enabling the service provider of the future
Amdocs Kenan
Focus on what matters most – quick, reliable and secure monetization of services. Amdocs Kenan is an open and efficient solution which tightly couples customer care, ordering and billing to reduce deployment time and risk.
With an agile platform, Amdocs Kenan skillfully handles complex revenue management for customers by delivering any combination of voice, video, messaging, content or Internet Protocol (IP) for complex B2B customers or traditional B2C services.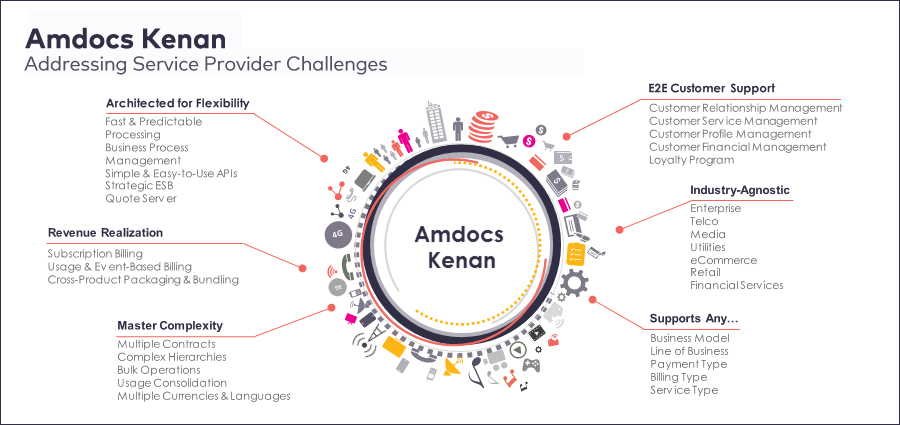 Amdocs C1
Ease into the digital world with Amdocs C1. With the latest converged real-time billing and customer management developments, customers can smartly and effectively support and monetize the content and services in demand.
With a modern and fully virtualized platform, an innovative architecture unifying sales, marketing, customer management, and charging and billing around a single data model, the newest release of Amdocs C1 offers customers pre-integrated policy management, making it even more effective to stay ahead of the competition and profit in the digital era. ​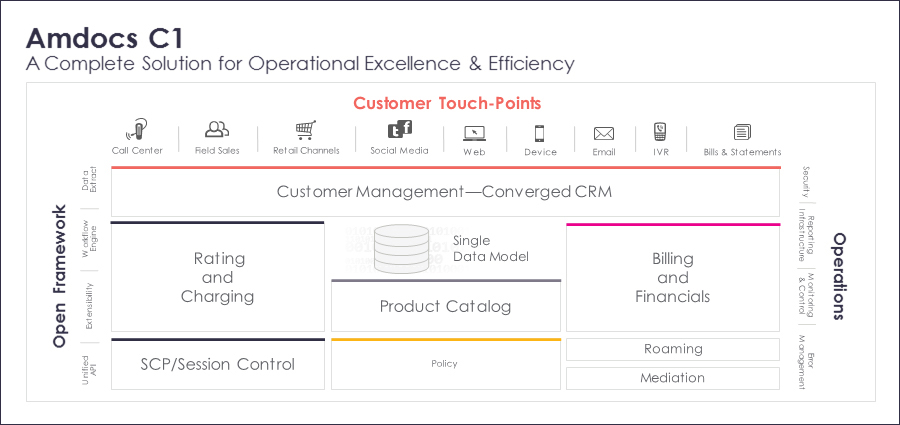 Amdocs Kenan – enabling the connected customer
See how Amdocs Kenan is evolving to help you stay ahead in the ever changing communications industry
Benefits
Digital evolution

Consistent, personalized and optimized customer experience across channels

New revenue generating engines

Innovative and open to support 'Everything-as-a-Service', sophisticated balance management and control and flexible revenue sharing models

Operational agility and efficiency

Modern and efficient tools enabling service providers to grow beyond the traditional service offered today

Cloud readiness

Deployment options for the competitive edge in today's dynamic market