https://jobs.amdocs.com/careers/?query=
Behind the experiences that make the world say wow, you'll find us: Helping those who shape the future, to Make it Amazing!
Explore life at Amdocs and learn what are the things that matter to us, with our employees, and with the community around us.
Diversity and inclusion are core to our success
We are proud of our globally diverse workplace, which represents a powerful mix of talents.
We promote a culture of respect and equality, both at the workplace and the communities that we call home.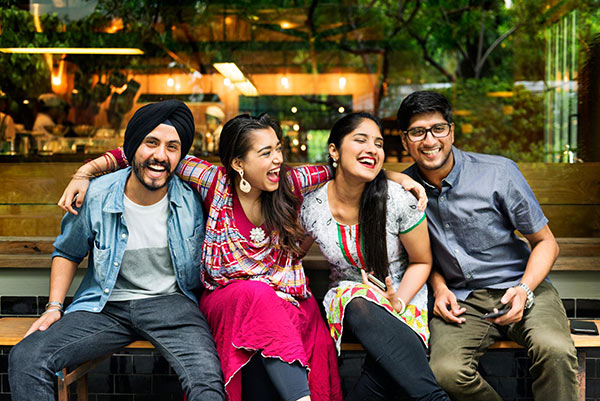 Introducing Tech Path – our career growth track for tech-savvy talent.
With Tech Path, we pave a clear and attractive career journey for our tech population leaders parallel to the managerial path.
Behind the scenes we're adjusting all our people processes to support this unique population initiative.
The program includes learning and development initiatives, an exciting annual conference, a vivid community and an active creation of internal and external opportunities to influence.
Meet our Humans of Technology
Get a glimpse into the lives of Amdocs people, who took the path to become tech influencers and shapers, enablers and upscalers.
Inspired by Humans of New York City, Humans of Technology is a monthly series providing a glimpse into the professional journey of Amdocs tech talent.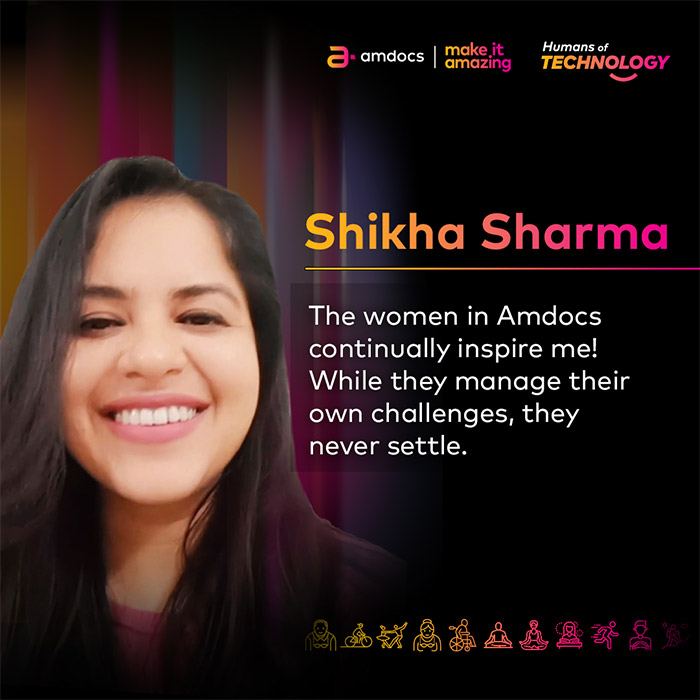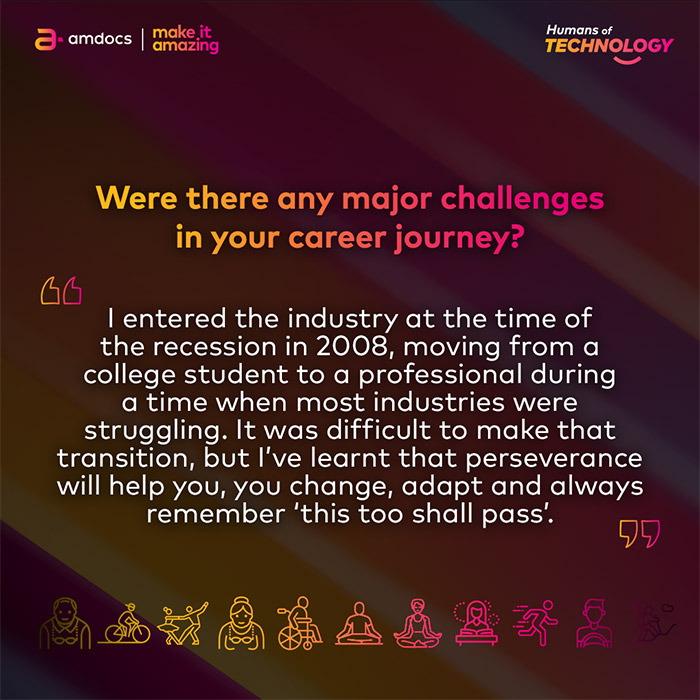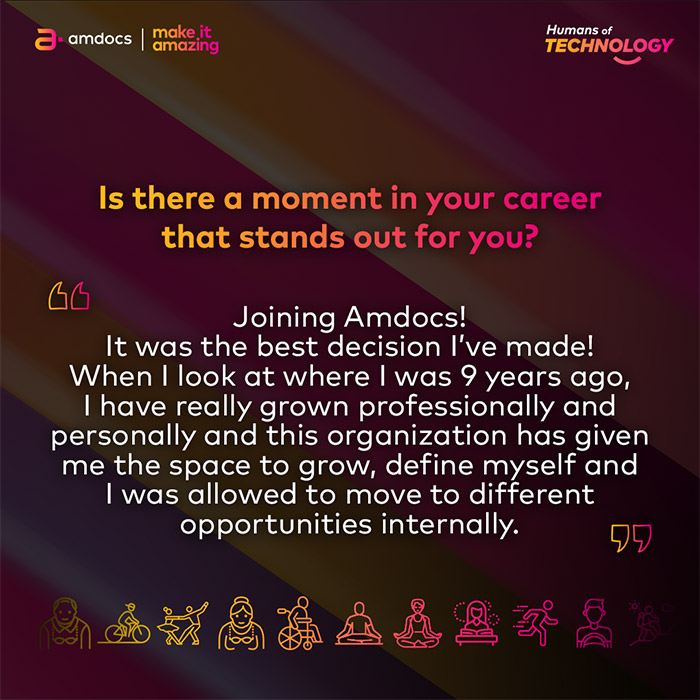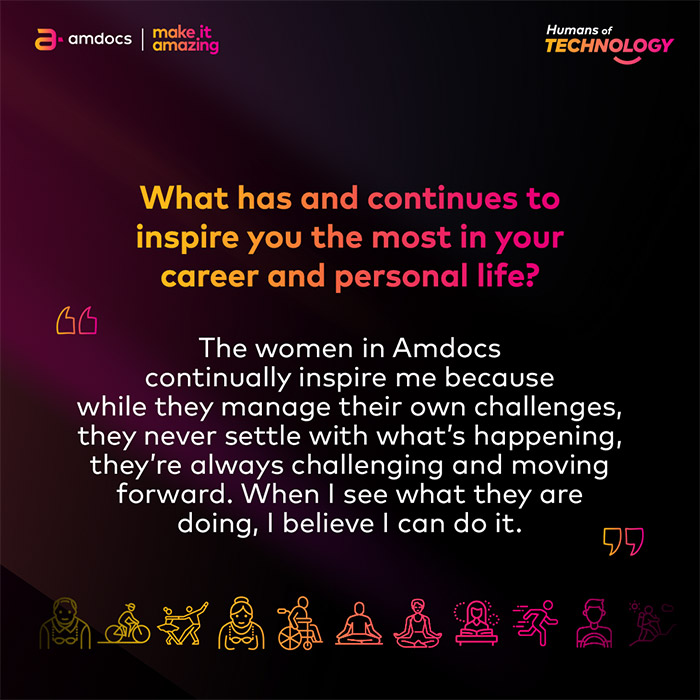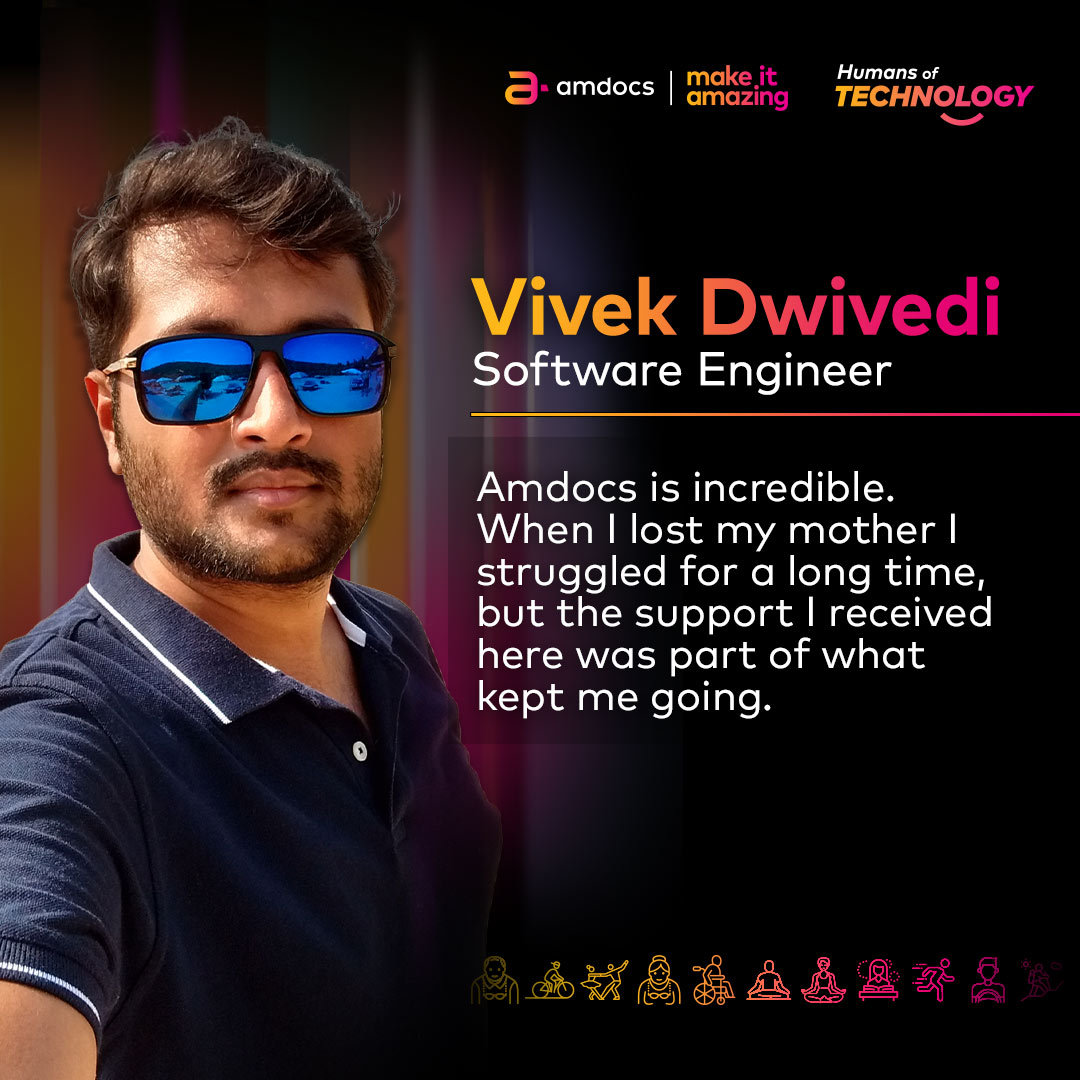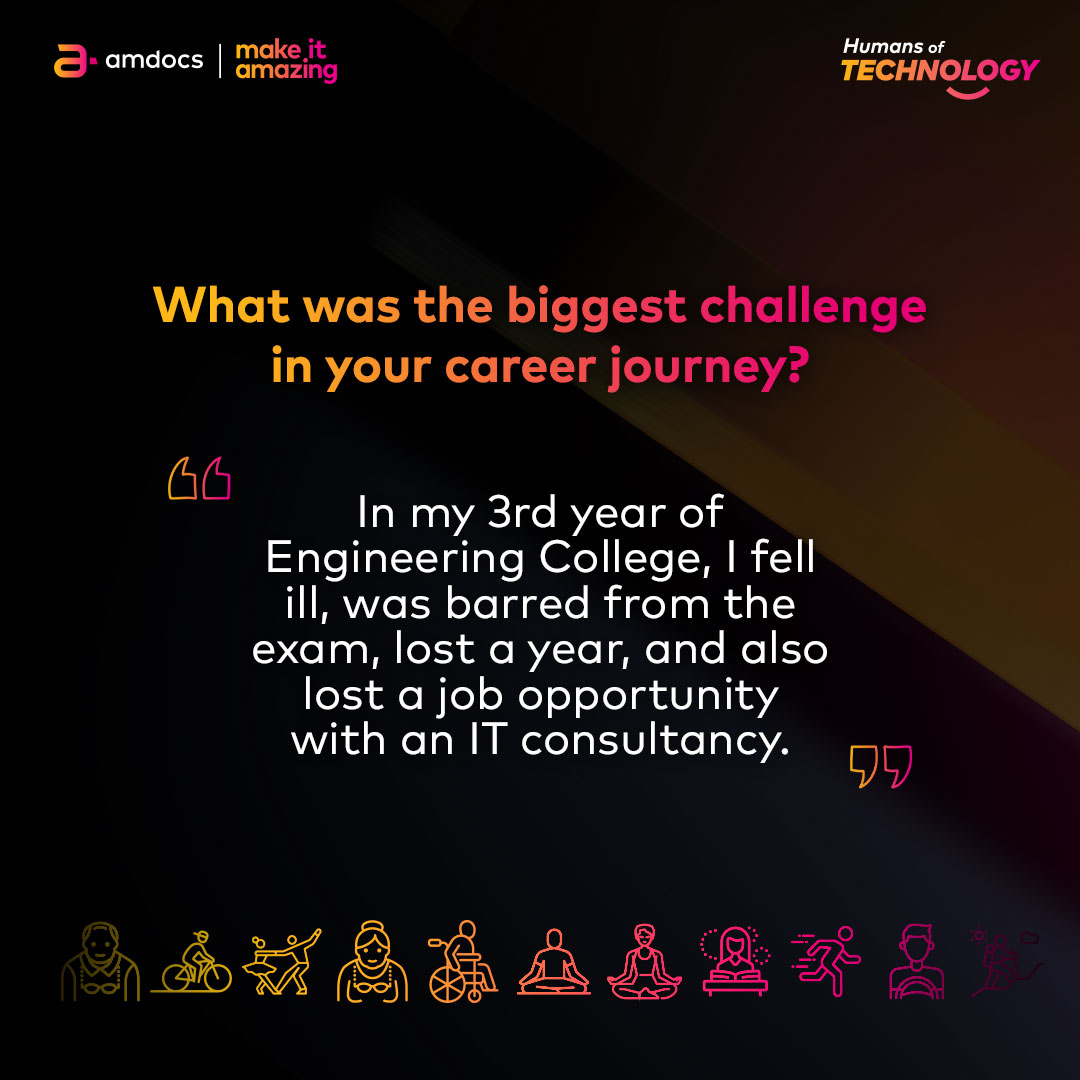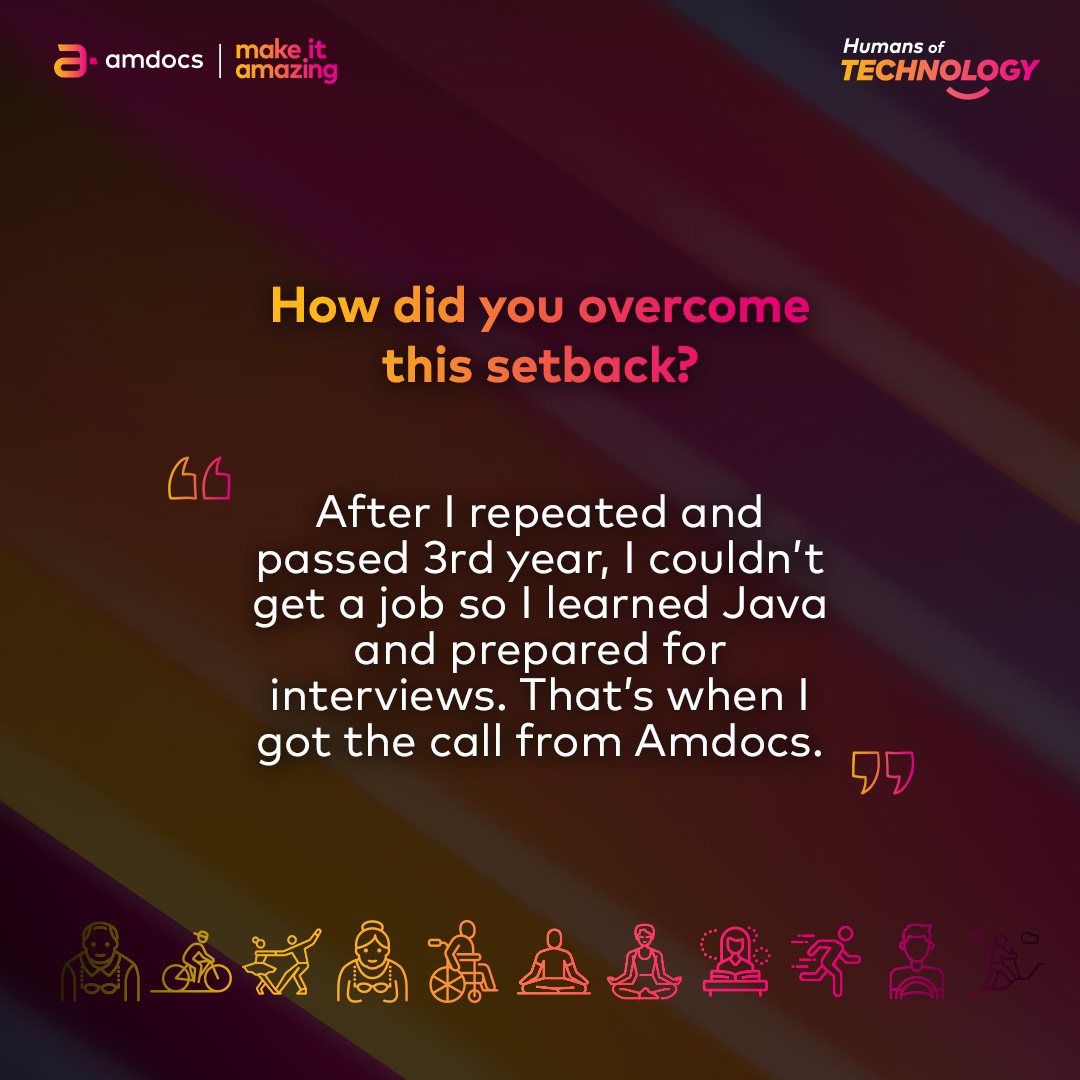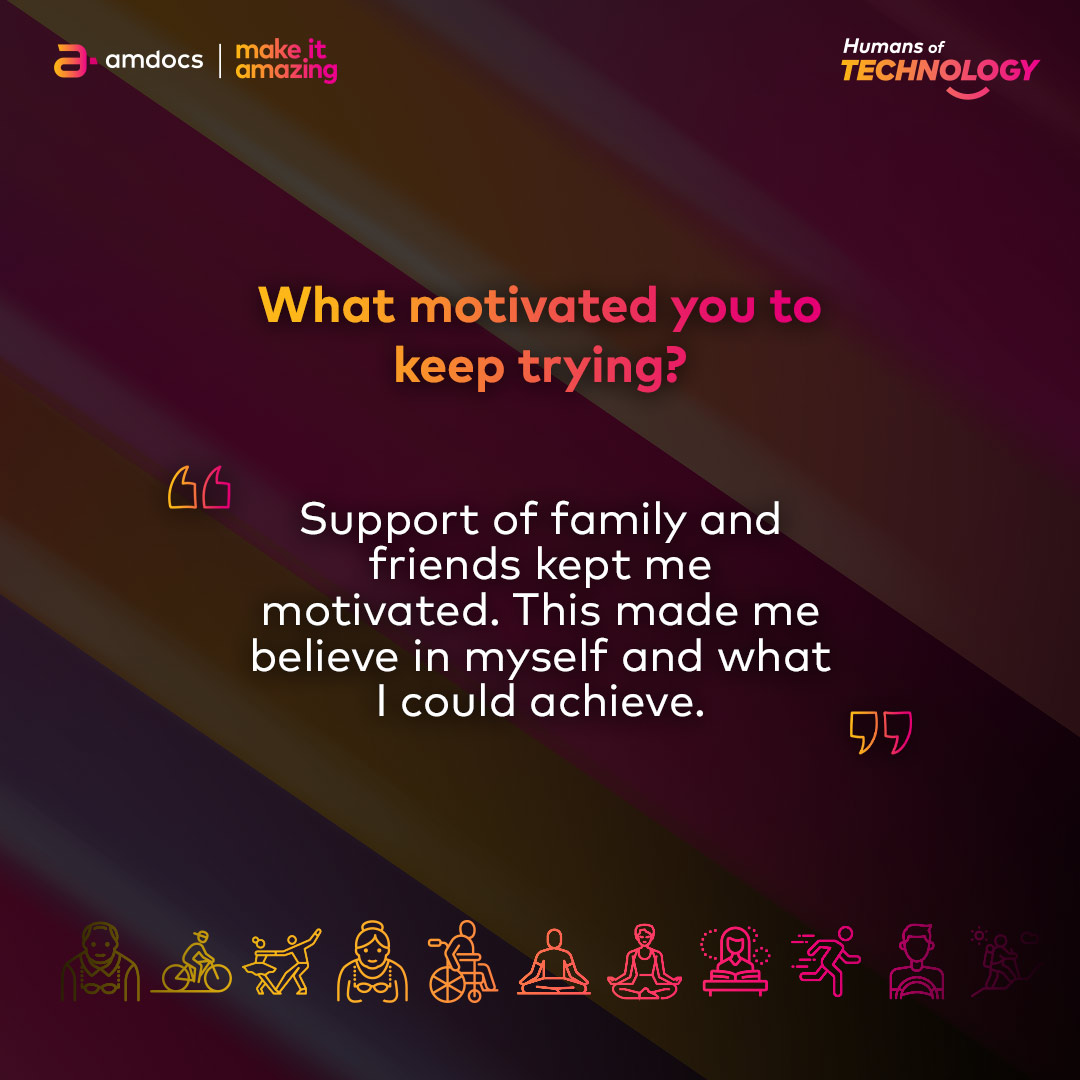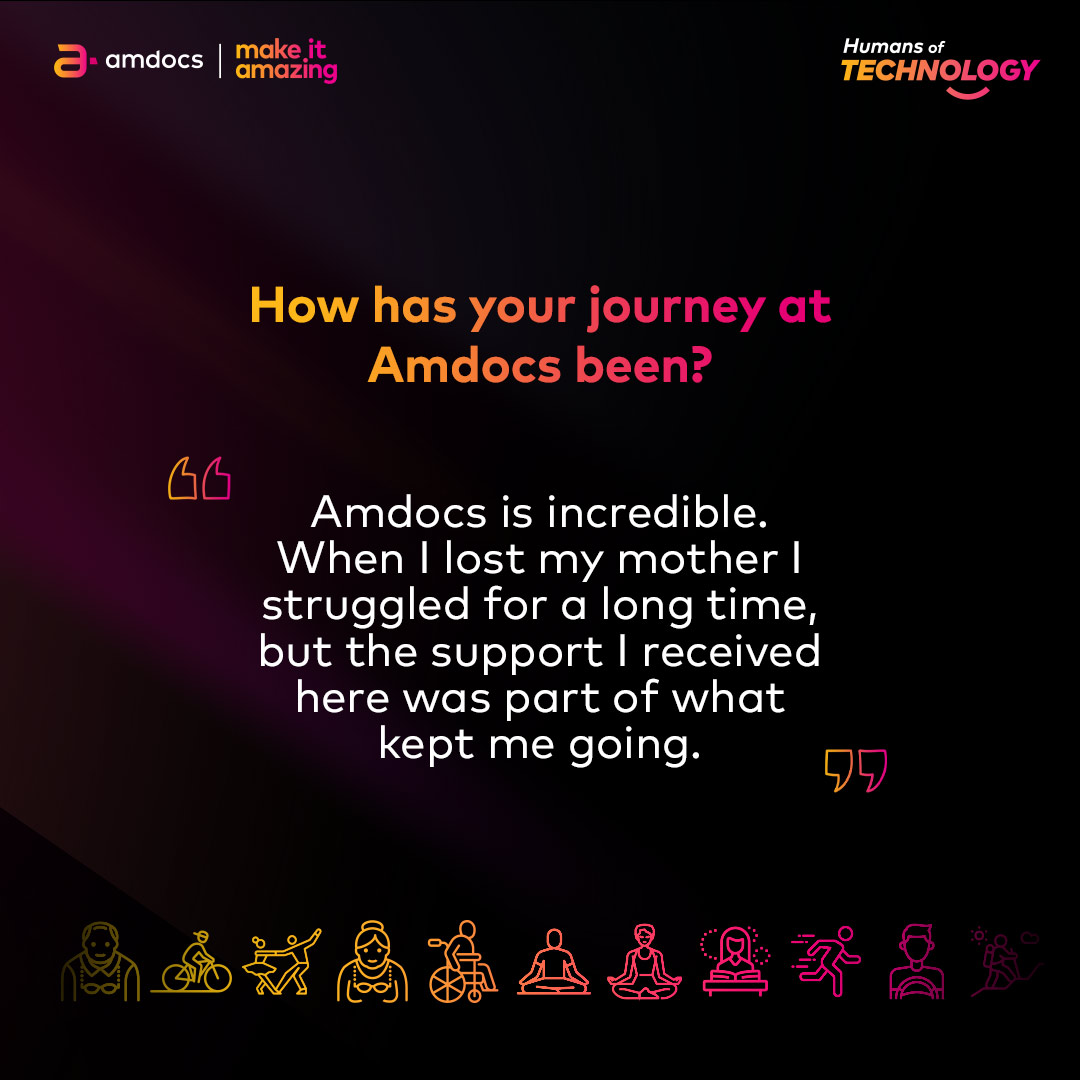 Episode 4 - Unwraps the challenges and benefits of relocation. Often possible even for people with families, relocation can be an amazing experience for everyone.
Topics include:
How to relocate with your family
Opportunities in relocating
Reasons why employees are apprehensive about relocation
The chance to learn a new culture
The impact of international assignment on your career
Meet the people behind Amdocs' leading technological solutions.
Join our talent network
Let's stay connected so you can explore our culture of diversity and inclusion, growth engines and discover future opportunities.
Join our network